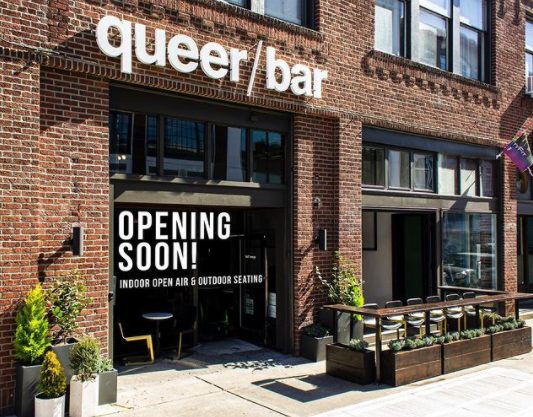 Bit by bit, Seattle's LGBTQ venues and businesses are re-opening after months of closure for many due to the Covid-19 pandemic. And, the latest to announce their return: Queer/Bar which will re-open on Friday, April 16th. Their announcement on Monday:
We're deeply excited to announce that we will be opening our doors again starting Friday, April 16th. Join us every Fri-Sun for select hours. Stay tuned tonight for specific details and events.Hours:
Fri- 5 p.m. – 12 a.m.
Sat- 6:30 p.m. – 12 a.m.
Sun- 10:30 a.m. – 3:30 p.m.
Starting April 16, celebrate Queer/Bar's reopening with us by coming down, gathering around our modest 210" screen, and watching the drama of RPDR unfold-just like old times! Hosted by Queer/Bar's own Kristie Champagne. Entry will be on a first-come, first-serve basis so get here early and don't forget a mask!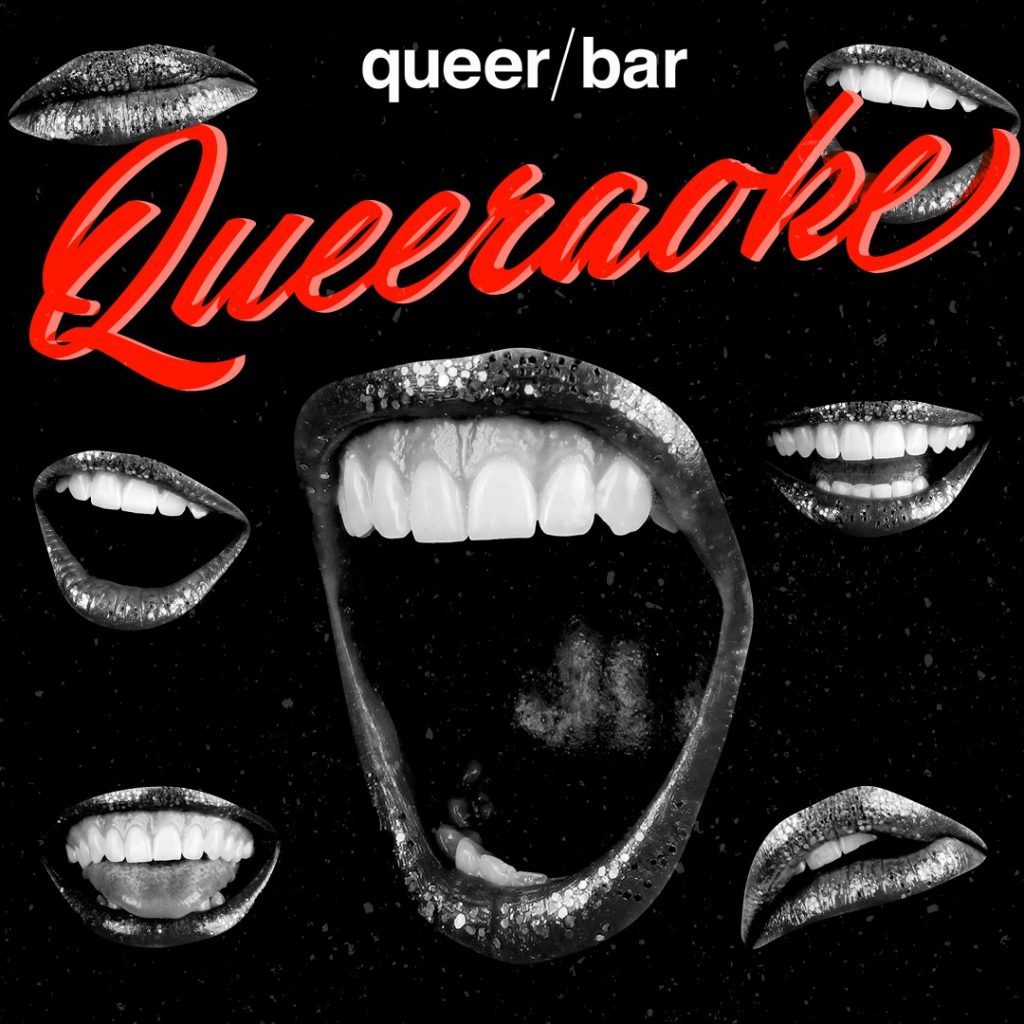 The popular venue on 11th Avenue between Pine and Pike on Capitol Hill will only be open on the weekends, from Friday through Sunday, with limited capacity. Besides the Friday night RuPaul's Drag Race screenings, the venue will also bring back their popular QUEERAOKE on Saturdays and Brunch on Sundays. Due to the limits on capacity, it's best to book ahead for Queeraoke and Brunch…go HERE for more details and how to book.
More skinny on Brunch:
Starting Sunday, April 18th! Come hungry because Sunday #Brunch is here. Book your table, call your friends and spill the tea over mimosas and our new brunch menu. Had a late night? No worries, we offer an early and late seating so you can get that extra beauty sleep. Included in all table prices is your choice of a mimosa pitcher or cocktail pitcher! Reservations are encouraged, this helps us manage capacity to keep our staff and you safe. Please read table booking details carefully. We'll see you soon!
Also part of the Queer Bar family, their brother bar, The Cuff Complex is also open, 7 days a week from 4pm to 11pm at 13th & Pine Street.
(Visited 2 times, 1 visits today)