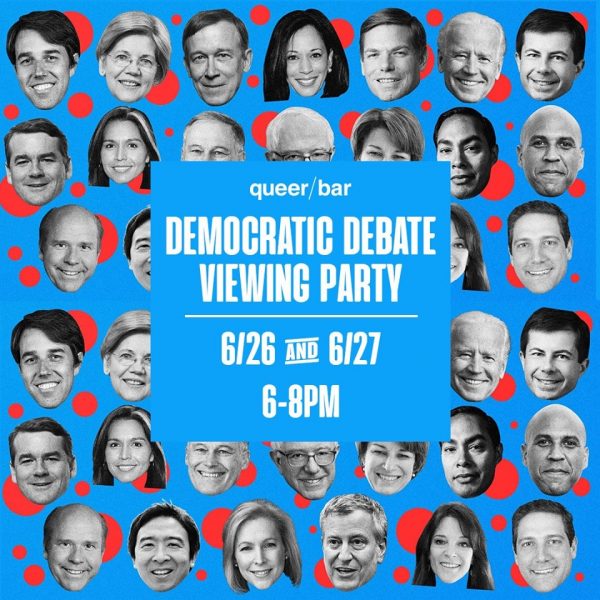 Pride fun is awesome but it's also important to remember WHY we celebrate it and how we can continue to create LGBTQ equality by participating in the political process by being informed and voting for candidates who support LGBTQ peoples and major social justice issues and causes…like paying attention to/doing something about the ridiculous cost of healthcare, racial injustice, the disgusting incarceration of immigrants and separation of children from their parents, etc. 
One way to do that is to listen to debates between political candidates vying for office and even though the United States presidential elections don't OFFICIALLY get under way until next year (2020) the race for the Democratic nomination for the presidential race is already huge with 20+ major candidates and the official first debates happening THIS WEEK!
Actually, there are so many candidates they had to divide the debates into two parts with the first debate happening Wednesday, June 26 and Thursday, June 27.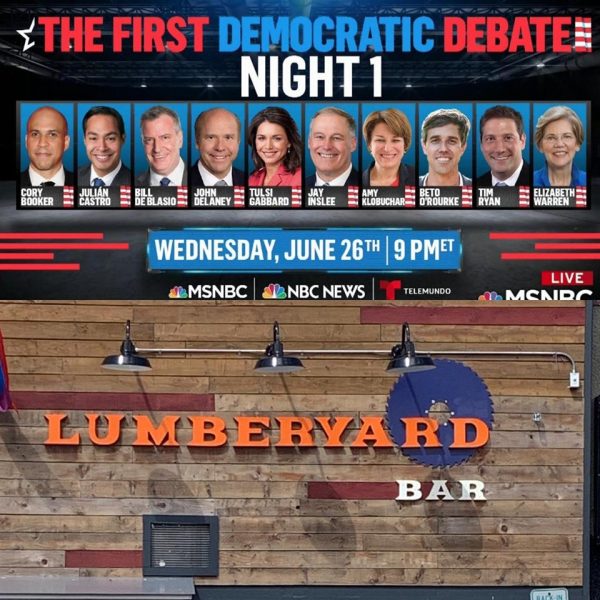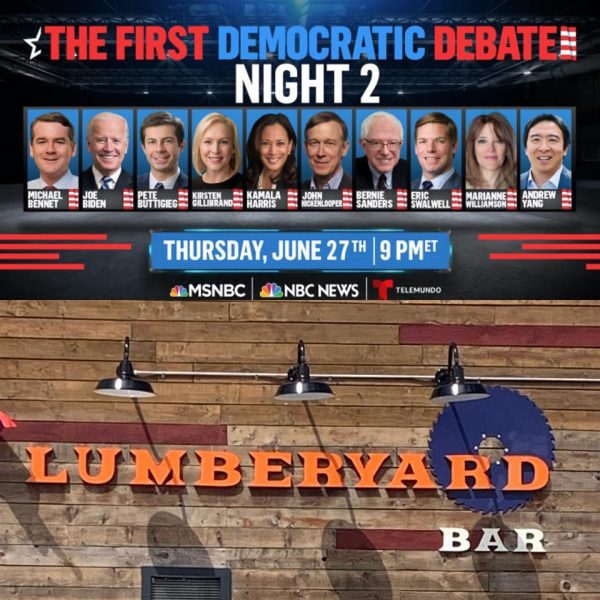 AND, at least two local LGBTQ venues will show the debates on their TVs…Queer Bar, 1518 11th Ave, on Capitol Hill and The Lumber Yard Bar, 9619 16th Ave SW, in White Center, from 6pm to 8pm on both nights.
For those wanting to know who is on what night, the big players for Wednesday will be Elizabeth Warren, Cory Booker, Washington State Governor Jay Inslee, Beto O'Rourke and Tulsi Gabbard among the 10. On Thursday, arguably the "bigger" of the two nights in our opinion, the line up includes Joe Biden, Bernie Sanders, Pete Buttigieg, and Kamala Harris. 
You're encouraged to check out these important debates!
Some more info from Queer Bar:
Pride is a good time to remember that our #queervote matters. The #2020 election will be here before you know it and the democratic party is having their first debate! Join us on Wednesday June 26th and Thursday, Jun 27th at 6pm for a free viewing of the 2-night debate event on the big screen at queer/bar! Play debate bingo with friends and enjoy delicious comfort food eats from Sunset Fried Chicken during the debate.
.
*queer/bar will be closed for a private event until 6pm on Thursday, 6/27. But will open to the public for the debate after..
.
21+ Only.
.
#queerpride #pride #pride2019 #prideseattle #prideseattle2019 #queerpridefestival #pridefestival #gaypride #queerbar #queerbarseattle #queer #election2020 #Outright
(Visited 2 times, 1 visits today)