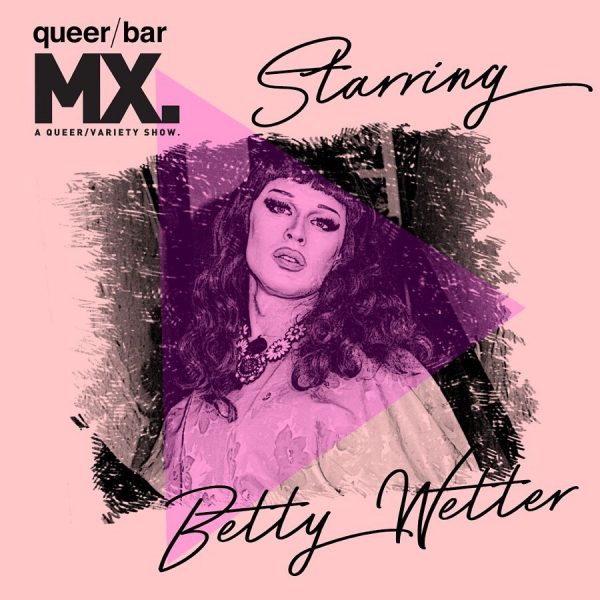 Queer Bar (or "queer/bar" as it really should be styled) knows you gotta keep things fresh.
Your produce. 

Your attitude.

Your casts for your weekly shows. 
To that end, they just announced some changes for their weekly drag/burly/variety show MX. which happens every Friday night.
Joining hostess La Saveona Hunt will be new cast members Betty Wetter, already one of the hardest working drag divas in town, plus newer talents like Kung Pao Meow. 
They also anounced a month like residency (for September) for rising star Vincent Milay PLUS RuPaul's Drag Race star ONGINA will be making special guest appearances all month as well. 
NOTE: these are all changes happening for SEPTEMBER!!! 
Check out their website for current shows and events! And, the SGS Calendar!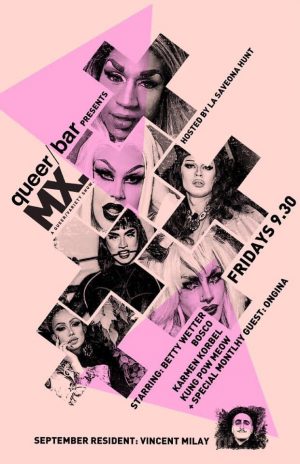 We have had so many talented performers grace our Queer/Bar stage, from Alaska Thunderfuck, Coco Montrese, Kaleena Markos, Myã, Dorian Electra, Anita Spritzer, Kitty Glitter, Big Freedia, Vangie, Fraya Love, Kameron Micheals, Sean Nyte, to Solana Soltice and so many more. At Queer/Bar we love offering a stage for people to #showcase their talents and giving opportunities to local, regional and national #artists and performers ❤️ This August we are proud to introduce our new MX. additions to our roster of talented unique performers. Every Friday you can partake in the unique stylings of @betty.wetter 💕 Also adding the fun and quirky @kungpowmeow to our cast 😺💥 Coming in September for a month long residency we will have the drag king extraordinaire @vincent_milay 🕶 And to top it all off, season 1 Rupauls Drag Race contestant @ongina 👑 will be giving us a monthly visit! You won't want to miss M.X every Friday at 9:30! @ Queer Bar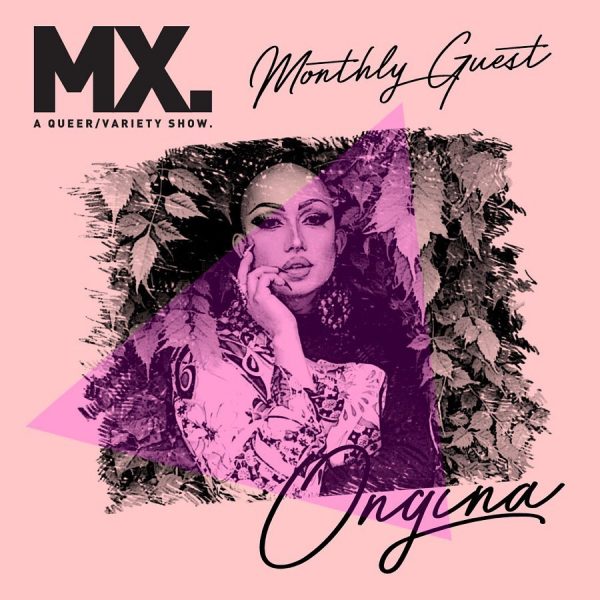 (Visited 1 times, 1 visits today)