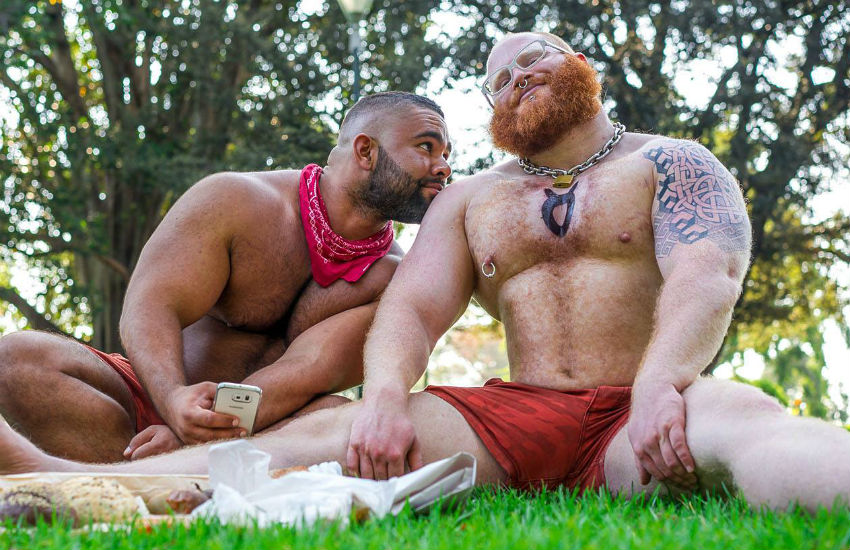 It's been nearly a year since the horrifying death of Jack Chapman, the 28 year old Australian man who changed his name to "Tank Hafertepen" at the behest of his "master" while involved in a sado masochistic relationship with the man, Dylan Hafertepen also known as "Noodles & Beef" in online gay s&m groups. Along with 4 other submissives, the posse of gay men lived communally with Dylan in charge, and dedicated their lives to body building and genital enhancement via silicone injections.
On October 9th of 2018, Jack/Tank entered Seattle's Swedish Hospital having trouble breathing. He died six days later, the result of an embolism caused by the silicone injections to his genitals.
His death and the manner in which Dylan Hafertepen and the rest of their group handled that death, led to speculation and charges of abuse directed towards Dylan with significant coverage in both the gay press and in more mainstream outlets as well. When it was revealed that Tank had made a will leaving all of his estate to Dylan Hafertepen, including $200,000 that Tank had inherited from his own father, the scandal stretched to Australia where Tank's family was outraged by the actions of Tank's American family including the fact they weren't notified for several days, of his death and subsequent cremation.
According to reporter Blake Montgomery writing for The Daily Beast and who has covered this story for the last year, Tank/Jack's mother Linda Chapman and her son Ben, filed a civil suit in King County Court against Dylan Hafertepen, Daniel Balderas Hafertepen, Charles Osborn, Matthew Scott, and Philip Myers "alleging wrongful death, negligence, intentional infliction of emotional distress, and civil conspiracy" and are seeking punitive damages against the five men in an effort to also contest provisions of the will.
Montgomery himself became part of the story last fall when he was arrested and jailed for criminal trespass while trying to contact Dylan Hafertenpen while working on the story for Buzzfeed. All charges were later dropped against Montgomery with a spokesperson telling The Stranger: "This restraining order was an intimidation tactic used against a reporter who was simply doing his job," Rayford said. "We're glad that good journalism prevailed today."
Joe Murphy, the lawyer for the Chapman family told The Daily Beast: "We filed this suit to bring some closure and resolution. One of the most important parts to her will be discovery. She wants to know what happened," Murphy said. "Why was she never called?" 
Murphy said the family just wants to hold Dylan and the other 4 plaintiffs accountable for Tank's death and to prevent them from benefiting from it.
So far, no comment from Dylan Hafertepen or the other four members of the pup posse named in the case.
To be continued.
(Visited 10 times, 2 visits today)