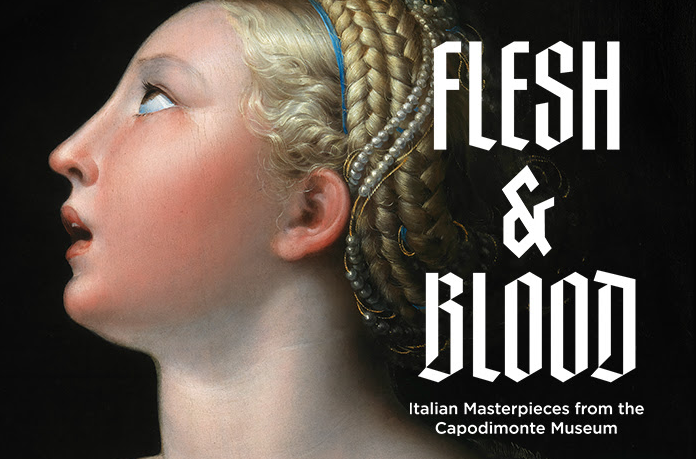 All that robust flesh…rosy cheeked and flush with passion. Or vengeance. And, since it's 16th century Italy, probably both!
Yes, it's the lush, lusty art of the great Italian artists of the 16th and 17th centuries and they're going to be on view in Flesh and Blood: Italian Masterpieces from the Capodimonte Museum which is opening at the Seattle Art Museum (SAM) this week. It's a once in a lifetime opportunity to see these art treasures outside of Italy including works by Renaissance masters like Titian and Raphael, but also the great Baroque painters like Artemisia Gentileschi, one of the few women artists who managed to break through the "all boys club" atmosphere of the art world.
Here's her great work in the flesh plus some rather baroque prose describing it via SAM: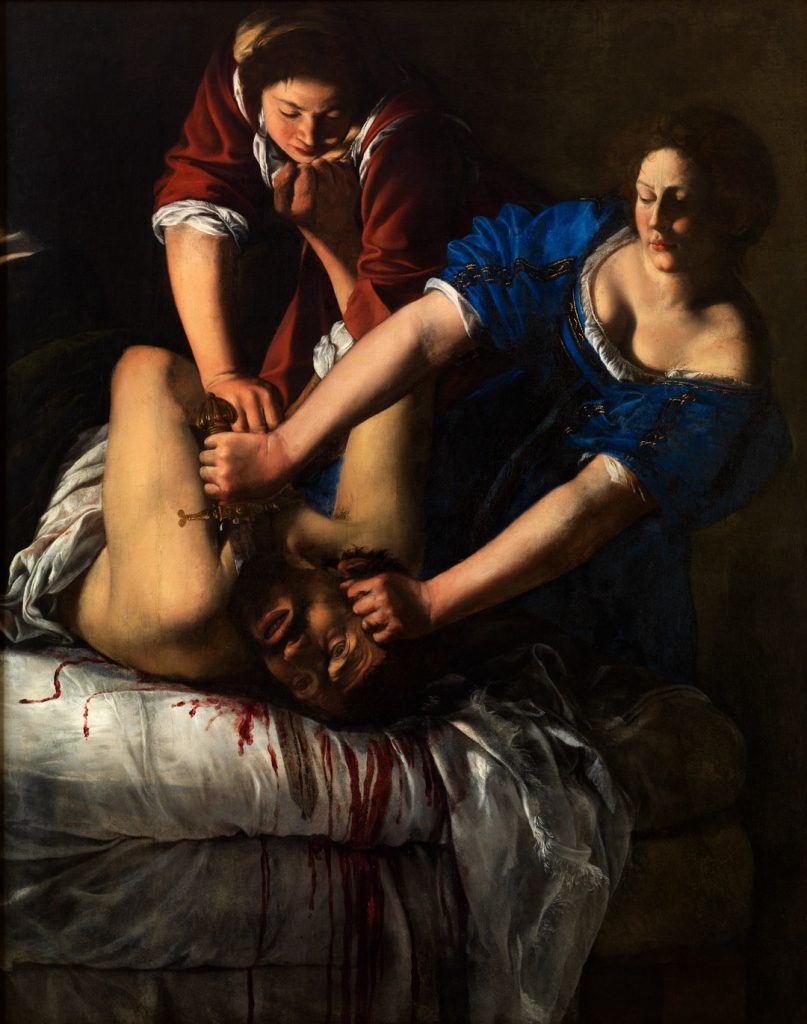 A more dramatic use of chiaroscuro is made in Artemisia Gentileschi's visceral Judith and Holofernes. Here the Jewish heroine beheads the Assyrian general who was threatening to destroy her village. The choice to portray the violent climax of the story perhaps relates to the artist's own traumatic experience in 1611, when she was raped by the painter Agostino Tassi. This image shows how flesh and blood are wrapped up with our humanity at a time when Western painting began to be infused with personal experiences of agony and ecstasy, delight and despair.
Flesh and Blood: Italian Masterpieces from the Capodimonte Museum opens this week with a community party starting at 5pm on Thursday, October 17th…tickets HERE and more info:
Bring your family and friends—the whole community is invited! Celebrate Flesh and Blood: Italian Masterpieces from the Capodimonte Museum with a free public opening featuring performances, music, and art making!
5:45 & 6:15 pm: In partnership with Refract, glass artist Gracia Nash and designer, curator, and stylist Matthew Lawrence lead My Favorite Things tours
6:30 pm: Danielle Sampson from Seattle Opera performs a pop-up repertoire of works by Baroque composers from Naples and female composers from the same era
6 & 7 pm: Palace Theatre & Art Bar takes the stage for a series of eclectic performances reflecting the darkness, drama, and human emotion of Flesh and Blood
7 pm: Dance artists Mikhail Calliste and Michele Dooley embody Flesh and Blood by creating living representations of works on view and performing solos in response to the exhibition
All Night Long: Artist Barry Johnson leads a drawing activity from live models and participants are invited to share their work on social media
RELATED EVENTS
Thu, Oct 17
The Contemporary Resonance of Artemisia Gentileschi
Thu, Oct 17
Fall Educator Preview: Flesh & Blood
The Community Opening Celebration does not include entrance to the opening talk, The Contemporary Resonance of Artemisia Gentileschi. Separate tickets are required.Free and open to the public

The exhibition is organized by the Museo e Real Bosco di Capodimonte, Naples, the Seattle Art Museum, the Kimbell Art Museum, and MondoMostre.
Tags: Flesh and Blood: Italian Masterpieces from the Capodimonte Museum