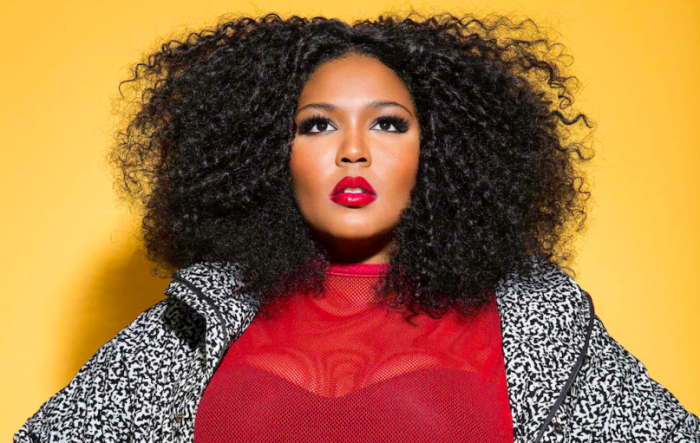 There's a lot of options for this Friday, November 22nd, including quite a lot of drag shows including a profane show called Church of the Auntie Christ followed by a Disney Drag Tribute with both shows at Rebar.
There's also a fun LIZZO inspired drag/dance party called "100% That Queen – A Dance Party of Lizzo and Other Queens!" at Neumos tonight which is well timed since everyone's favorite new flute playing musical diva just snagged 8 Grammy Award nominations this week as well as a gig on Saturday Night Live scheduled for next month.
All of Friday's A&E options listed below and go to the Seattle Gay Scene Calendar to check out events for any day. Also: if you do events and you're not seeing your specific one on the Calendar, let us know! Poke us at " info@seattlegayscene.com" and/or invite us on your Facebook invite (which, even though Facebook really kinda/sorta/mostly sucks, it's still a valuable marketing tool…) AND/ALSO, poke us for advertising rates: we have a variety of packages available to fit most budgets AND we're the most visited LGBTQ media outlet in town! Wanna reach gay audiences? POKE US! HARD! And, FREQUENTLY!!!!
Events for November 22, 2019
7:00 PM
November 22 @ 7:00 pm – 10:00 pm|Recurring Event (See all)Cuff Complex, 1533 13th Ave
Seattle, WA 98122 United States + Google Map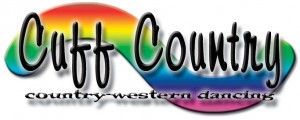 Rain Country Dance Association presents Country Dancing every Friday night at The Cuff. Lesson: 7:15pm to 8:15pm Open Dance: 7pm to 10pm 21+ The Rain Country Dance Association creates a friendly environment for GLBTQ people and friends to meet and dance in the Pacific Northwest. We support the Country-Western dance community by providing opportunities to […]Find out more »
November 22 @ 7:00 pm – 10:00 pmMercer Estates, 6235 Airport Way S, Suite 102
Seattle, 98108 United States + Google Map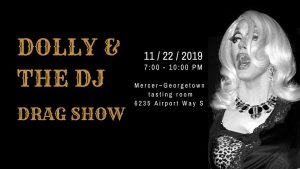 Dolly Madison and DJ Al Griggs are back for another fun evening at Mercer. Bring some friends and enjoy a bottle of wine while you take in the show. Additionally, there will be free enlightening psychic readings by professional Root Worker Auntie Sindy (tips appreciated) See you there! #mercerwine #seattleurbanwinieries #winetasting #WAwine #dragshowFind out more »
November 22 @ 7:00 pm – 10:00 pmTimbre Room, 1809 Minor Ave.
Seattle, 98101 United States + Google Map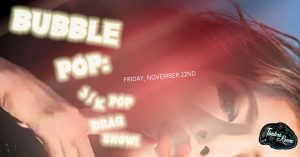 BUBBLE POP: J-Pop / K-Pop Drag Show ✌ TIX: bit.ly/BubblePopDrag2 ✌ Hosted by Kylie Mooncakes Performances by: 💖 Dolce Vida 💖 Issa Man 💖 Noona 💖 LüChi Flyer by Alex Thomas! | alextthomas.comFind out more »
November 22 @ 7:00 pm – 9:00 pm|Recurring Event (See all)The Triple Door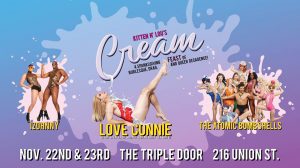 CREAM! A Spanksgiving feast of decadence Starring RuPaul's Drag Race breakout guest superstar LOVE CONNIE! November 22nd-23rd 7 and 10pm shows The Triple Door, 216 Union St, Seattle Tickets $30-$45: www.tripledoor.net Featuring: LOVE CONNIE( RPDR guest star Season 11) The Atomic Bombshells Burlesque Izohnny (PDX's Ebony and Ivory Glamazons) And special surprise guests! Returning this […]Find out more »
7:30 PM
November 22 @ 7:30 pm – 9:30 pm|Recurring Event (See all)ReBar, 1114 Howell St
Seattle, WA 98101 United States + Google Map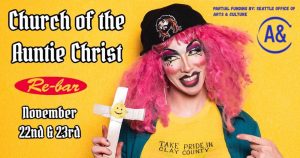 She's back back back again! Welcome to the Church of the Auntie Christ! Come to our special Thankfulness services on Friday Nov 22nd and Saturday Nov 23rd The doors of the church* will be opened at 7pm with our special evening service beginning at 7:30 *Is this a real church service? No. In fact it's […]Find out more »
8:00 PM
November 22 @ 8:00 pm – 11:00 pmFred Wildlife Refuge, 128 Belmont Ave E
Seattle, 98102 United States + Google Map

Get ready for a spectacle! For one night only the illustrious queens of drag and the geometric wizards of the world of flow arts will converge for an evening packed with props, stunts, goofs, and gags. Performances will be by some of your favorite local flow artists and drag queens. Oh you wanted a twist?! […]Find out more »
8:30 PM
November 22 @ 8:30 pm – 11:30 pmComedy on Broadway, 235 Broadway E
Seattle, WA 98102 United States + Google Map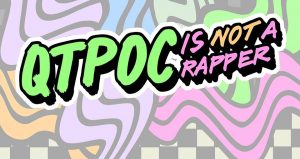 Come get warm and cuddly with us for this month's QTPOC Is Not A Rapper! This month's comics are bringing the heat to our seXXXy audience… as always: Mitchell Mitch Aisha Farhoud & Claire Webber 8 PM Doors | Show at 9 PM on Friday November 22nd @ Comedy on Broadway ! ***$5 SuGGesTed DoNATion […]Find out more »
November 22 @ 8:30 pm – 2:00 amCuff Complex, 1533 13th Ave
Seattle, WA 98122 United States + Google Map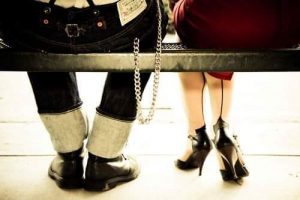 Let's make the best of a Friday night! Come on out to The Cuff Complex for an impromptu invasion of the upper bar! The Seattle girls of Leather will be working coat check and flirting their way into your heart and getting you out of your coats! It only takes $1! Country Line Dancing will […]Find out more »
9:00 PM
November 22 @ 9:00 pm – 11:00 pm|Recurring Event (See all)"Le Faux" at Julia's on Broadway, 300 Broadway Ave E
Seattle, 98102 United States + Google Map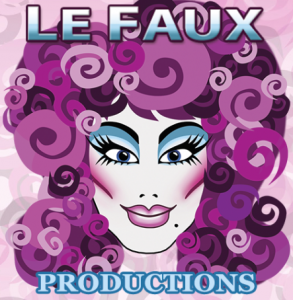 Le Faux at Julia's on Broadway A celebrity impersonation show featuring a full cast of professional impersonators, choreographed dancers and completely outrageous acts. You and your friends will have the time of your lives seeing our Las Vegas style productions of Britney, Cher, Pink, Taylor Swift, Adele, Nikki Minaj and many more concert-like performances that […]Find out more »
November 22 @ 9:00 pm – November 23 @ 4:00 am|Recurring Event (See all)Neighbours Nightclub & Lounge, 1509 Broadway
Seattle, WA 98122 United States + Google Map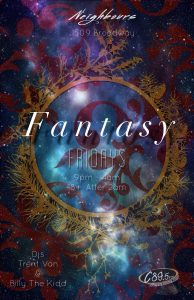 Weekly dance party at Seattle's oldest LGBTQ nightclub Entry is in alley. 21+ until 2am 18+ 2am to 4am DJs Billy the Kid Cover: usually $10Find out more »
November 22 @ 9:00 pm – 1:30 am|Recurring Event (See all)Queer Bar, 1518 11th Ave
Seattle, 98122 United States + Google Map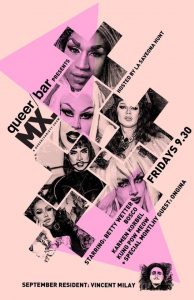 MX. is the hottest weekly drag show in the northwest! Showcasing the most exciting drag-talent in Seattle, MX takes place every Friday at 9pm, on the stage inside queer/bar! Hosted by legendary Seattle queen, La Saveona Hunt, MX stars: Betty Wetter, Kung Pow Meow, Bosco, and Karmen Korbel! Catch these queens slaying the stage together, […]Find out more »
November 22 @ 9:00 pm – 1:30 amSwallow Bar, 9608 16TH Ave SW
White Center, WA 96108 United States + Google Map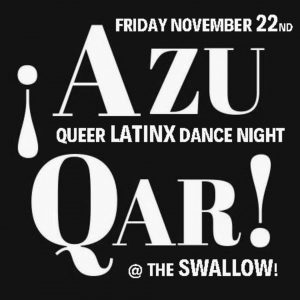 Queer Latinx Dance Party!! 9pm No CoverFind out more »
9:30 PM
November 22 @ 9:30 pm – 2:00 am|Recurring Event (See all)RPlace, 619 E Pine St
Seattle, WA 98122 United States + Google Map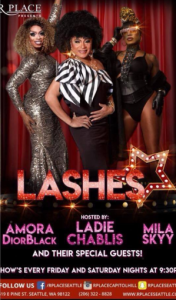 Seattle's looooooooong running weekly drag show every Saturday night at RPlace, with hosts Amora DiorBlack & Ladie Chablis & Mila Skyy plus a slew of special guests. 9:30pm to 2am 21+ w/ID Cover is usually $10/May be higher for nights with out of town guests/special events Followed by Transcendance with DJ E and Go Gos. […]Find out more »
10:00 PM
November 22 @ 10:00 pm – 3:00 am|Recurring Event (See all)Cuff Complex, 1533 13th Ave
Seattle, WA 98122 United States + Google Map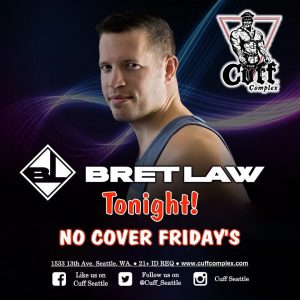 Cuff Complex opens the Dance Floor every Friday night. Country Dancing from 7pm to 10pm Resident DJ spins dance hits/EDM from 10pm to 3am Resident DJs include Dana Dub, Stacey Cooks, Bret Law, and others. Go Gos! 21+ w/ID No cover most nights! (Note: some special events might require a cover)Find out more »
November 22 @ 10:00 pm – 2:00 amNeumos, 925 E Pike St
Seattle, WA 98122 United States + Google Map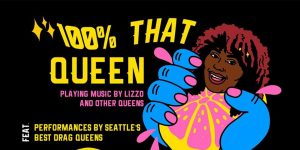 100% That Queen – A Dance Party of Lizzo and Other Queens with Local Drag Queen Performances All Night at Neumos! Age Restrictions: 21 and over only Important Notice: All tickets are nonrefundable and nontransferable with the exception of event cancellation. Support acts are subject to change.Find out more »
November 22 @ 10:00 pm – 2:00 amReBar, 1114 Howell St
Seattle, WA 98101 United States + Google Map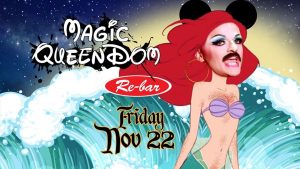 Once upon a time there was a princess.. a princess with a dream. She dreamed of an enchanted land, a land with cheap booze, killer dance music, sickening performances, and true deep magic A MAGIC QUEENDOM! Join Princess Strawberry Shartcake and DJ Freddy King of Pants Friday November 22nd for a night of dancing, performances, […]Find out more »
November 22 @ 10:00 pm – 2:00 amThe Seattle Eagle, 314 E Pike St.
Seattle, 98122 United States + Google Map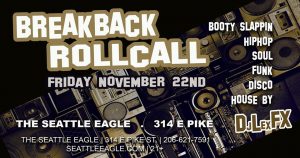 BreakBack ROLLCALLw/Dj LexFX hip hop soul funk house disco Join The Seattle Eagle and Dj LexFX For a sexy night of Radom pleasure Serving up some HipHop Beats Sultry Soul Formable Funk House and Some Dirty Disco Join some resident fun and shake your thing on Dance Floor ………………………………………………… THE SEATTLE EAGLE . 314 E […]Find out more »
November 22 @ 10:00 pm – 1:30 amVermillion Art Gallery and Bar, 1508 11th Ave
Seattle, 98122 United States + Google Map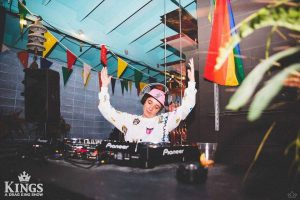 NOW that's what I call FRUIT! Vol. 1 w/ DJ Bmore Free Specializing in disco, new wave, hip-hop, electro-punk, and your favorite pop songs F R E E ! ! ! w/ pop-up shop by multi-media artist, healer, witch and creatrix Kiki Robinson www.kikirobinson.com General space info: No fog machines or incense. We accommodate people […]Find out more »
November 22 @ 10:00 pm – 12:30 amJewelbox Theater at The Rendezvous, 2322 2nd Ave
Seattle, WA 98121 United States + Google Map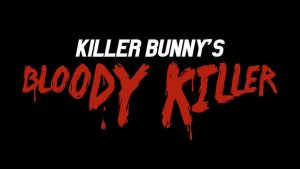 It's the true crime drag show your mother warned you about! Come prepared for a fabulously diabolical & disturbing tour of true crime's most twisted minds, guided by the Man of Macabre himself, KILLER BUNNY with special guest host, Seattle's most notorious crime, HELLEN TRAGEDY and featuring acts from ANGELA VISALIA KITTY GLITTER KYLIE MOONCAKES […]Find out more »
November 22 @ 10:00 pm – 2:00 amKremwerk, 1809 Minor Ave
Seattle, WA 98101 United States + Google Map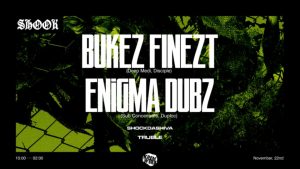 Shook at Kremwerk invites you to a night with… Bukez Finezt www.facebook.com/bukezfinezt www.soundcloud.com/bukezfinezt ENiGMA Dubz (Seattle Debut!) www.facebook.com/ENiGMADubz www.soundcloud.com/enigmadubzFind out more »
November 22 @ 10:00 pm – 12:00 am|Recurring Event (See all)The Triple Door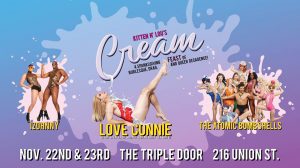 CREAM! A Spanksgiving feast of decadence Starring RuPaul's Drag Race breakout guest superstar LOVE CONNIE! November 22nd-23rd 7 and 10pm shows The Triple Door, 216 Union St, Seattle Tickets $30-$45: www.tripledoor.net Featuring: LOVE CONNIE( RPDR guest star Season 11) The Atomic Bombshells Burlesque Izohnny (PDX's Ebony and Ivory Glamazons) And special surprise guests! Returning this […]Find out more »
(Visited 1 times, 1 visits today)