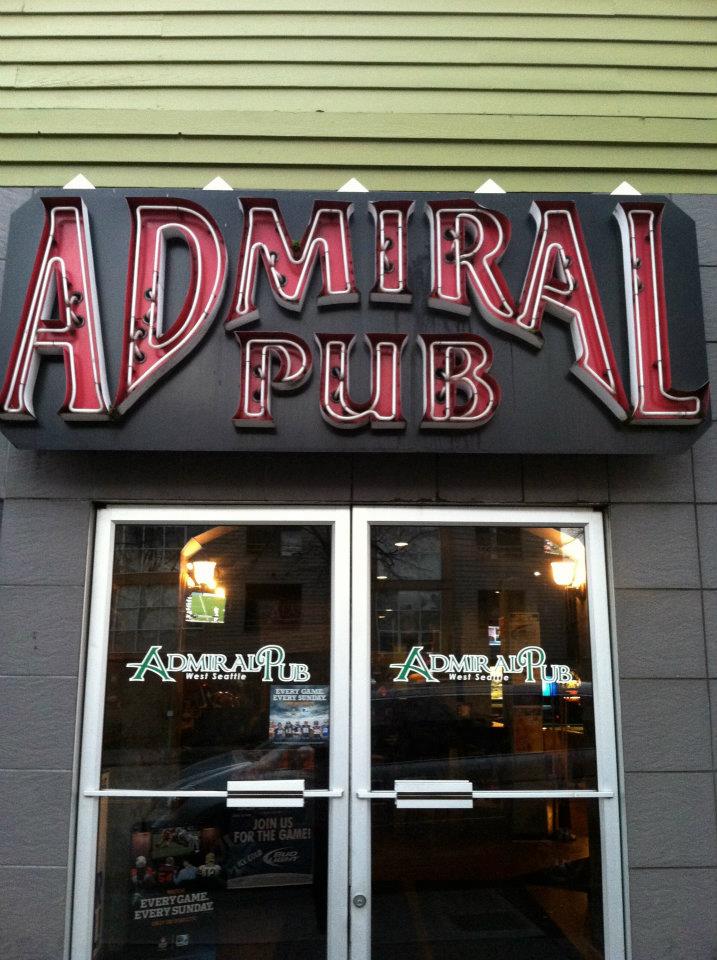 West Seattle lost its only gay bar a few months back when OutWest Bar closed up shop at its 54th & California Ave location just south of the main Alaska Junction business district. But, it's getting a new gay owned neighborhood option about 30 blocks further north…SGS has learned that the ADMIRAL PUB, a longtime sports bar at 2306 California Ave SW at the Admiral Junction is now officially "queer friendly" as of last week with the change in owners.
The Admiral Pub was bought by a partnership of four gay men including a familiar name…Alex Garcia, the Seattle entrepreneur and his husband Billy Conwell, a real estate agent along with Michael Tomber and Collin Cejka. Garcia is best known to many on Capitol Hill as an event producer and one of the partners in the ill-fated gay club project THE SOCIAL which opened to much fanfare in 2012 but quickly collapsed due to many issues including partnership problems and battles with neighbors and police about noise and alleged crime at the venue located on East Olive Way.
The experience left Garcia poorer and bitter about owning a bar but seven years have passed and he's ready to try again with an already established venue that's more "Cheers" than Studio 54.
We poked Alex about what's happening with this new project and if the longtime bar would be an official GAY bar…he told us:
It's owned by 4 gay boys so we will definitely make it more gay…we just got our pride flags which will go up in the bar tomorrow. I would love to do a drag brunch and Andy Jensen who video Dj's at The Lumber Yard Bar and Changes will be doing some awesome themed parties for us on Saturday nights starting next week. But in general, we will be a queer friendly sports bar in West Seattle which will be awesome.
We also asked him about the neighborhood:
Yeah the fun thing about West Seattle is it's pretty damn queer friendly…I run into so many gays at Vidiot, and Parliament and here at Admiral Pub. West Seattle is weirdly very, very queer…it's just mixed a lot more with the West Seattle crowd which tends to be very liberal.
The new ownership is currently making some improvements to the venue with some painting and refurbishing going on but the bar will remain, for the most part, a typical neighborhood sports bar with pool tables and multiple TVs showing sporting events.
They plan a Grand Opening for next Saturday with DJ Andy on hand.
(Visited 119 times, 1 visits today)