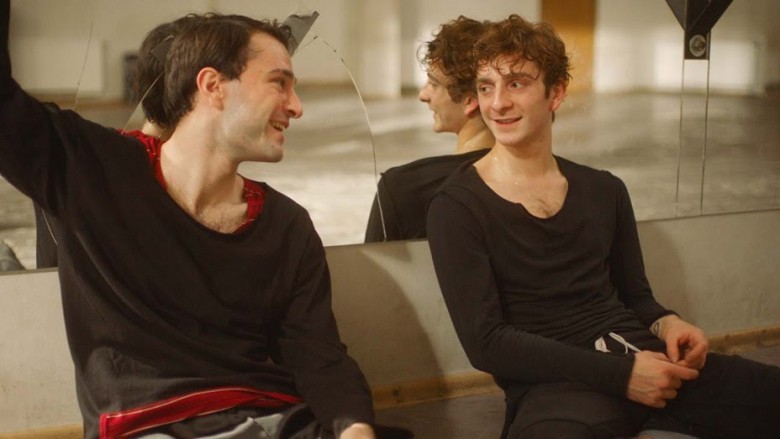 There are certain things we're suckers for:

Pie…a heavily discounted Yohji Yamamoto sweater…a viable Democratic candidate for the White House…strawberry hemp all day suckers…
Oh! And, movies about young dancers in love competing for a spot in the big show while fighting their homoerotic urges! Preferably with sub-titles!
AND THEN WE DANCED is just such a film and lucky for us, it's currently screening at SIFF's Uptown Cinema through Thursday, February 20th with multiple screenings every day! You can snag tickets HERE!
It's a Swedish/Georgian co-production and by "Georgian" we mean the one that is a former part of the USSR in the Caucasus Mountains where Europe and Asia meet and not the southern US state known for peanuts, Jimmy Carter, overt racism and delicious peach pie.
In a nutshell it's this story:
A passionate tale of love and liberation set amidst the conservative confines of modern Georgian society, And Then We Danced follows Merab, a devoted dancer who has been training for years with his partner Mary for a spot in the National Georgian Ensemble.

The arrival of another male dancer, Irakli—gifted with perfect form and equipped with a rebellious streak—throws Merab off balance, sparking both an intense rivalry and romantic desire that may cause him to risk his future in dance as well as his relationships with Mary and his family.

"By framing his gentle coming-of-age tale around such a traditional piece of Georgian culture, he has made an inherently political film, and rendered it in sensitive terms with a celebratory spirit, not to mention a culture rarely seen onscreen. It's one of the year's best gay films."—Jude Dry, IndieWire
CHECK IT OUT!
(Visited 1 times, 1 visits today)