The artist formerly known as Ke$ha to many and as "Lil Ketchup" to Jinkx Monsoon's Little Edie character on RuPaul's Drag Race Season Five is very much aware she has a big queer fan base who just j'adore hanging out on bigass cruise ships for a week at a time with their favorite stars.
So, naturally Kesha (or, probably, her management team) came up with "Kesha's Weird & Wonderful Rainbow Ride" where the diva can book a bunch of other acts and some drag queens and guarantee a shit ton of fans will pay big bucks to hang out with all of them on the S.S. Poseidon for a week! She's done it once before and it was so popular that they're returning for Kesha's Weird & Wonderful Rainbow Ride Round 2 in October of 2020 with a cruise from Miami to the Bahamas (and back).
Along for the ride for this cruise: Big Freedia, K. Flay, The Struts, Aly & AJ, Misterwives, Wrabel and a whole slew of drag divas including Brooke Lynn Hytes, Detox, Monet, Thorgy Thor and the seldom seen ROXXXY ANDREWS! (with more to be announced!)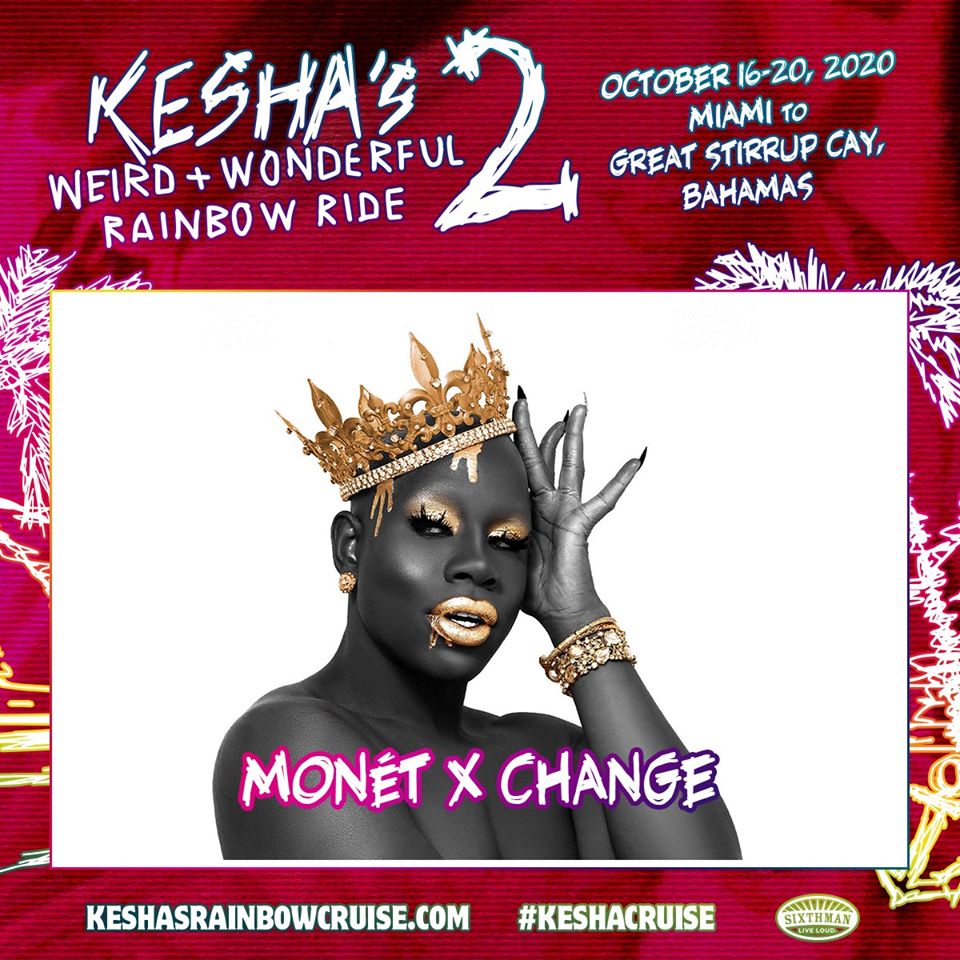 The most cosmic rainbow ride is back! Join me and my Misfits of Creation as we set sail for four days on Norwegian Pearl from Miami to the beautiful sandy beaches of Great Stirrup Cay, Bahamas October 16-20, 2020! 

Kesha's Weird & Wonderful Rainbow Ride 2 is far from your typical cruise vacation. Leave your worries at home, grab your bestie, and let's raise some hell!I'm bringing some of my A-lister friends and fellow performers to make our time together even more incredible! We're bringing you 2 unique live Pool Deck performances plus the most talked about activity—Lip Sync For Your Lifeboat, and so much more! I only do my own dance, so I expect you to do yours too—live free, be uniquely you, and let your freak flag fly!

In addition to all the lavish amenities Norwegian Pearl has to offer—pool, hot tubs, sports court, jogging track, casino, spa, multiple bars & restaurants, onboard shopping, and more—there will be multiple stages throughout the ship where my friends will be performing live exclusively for you! Get your boogie feet ready for four days of gag worthy activities, live shows and relaxation with me and your fellow Animals!!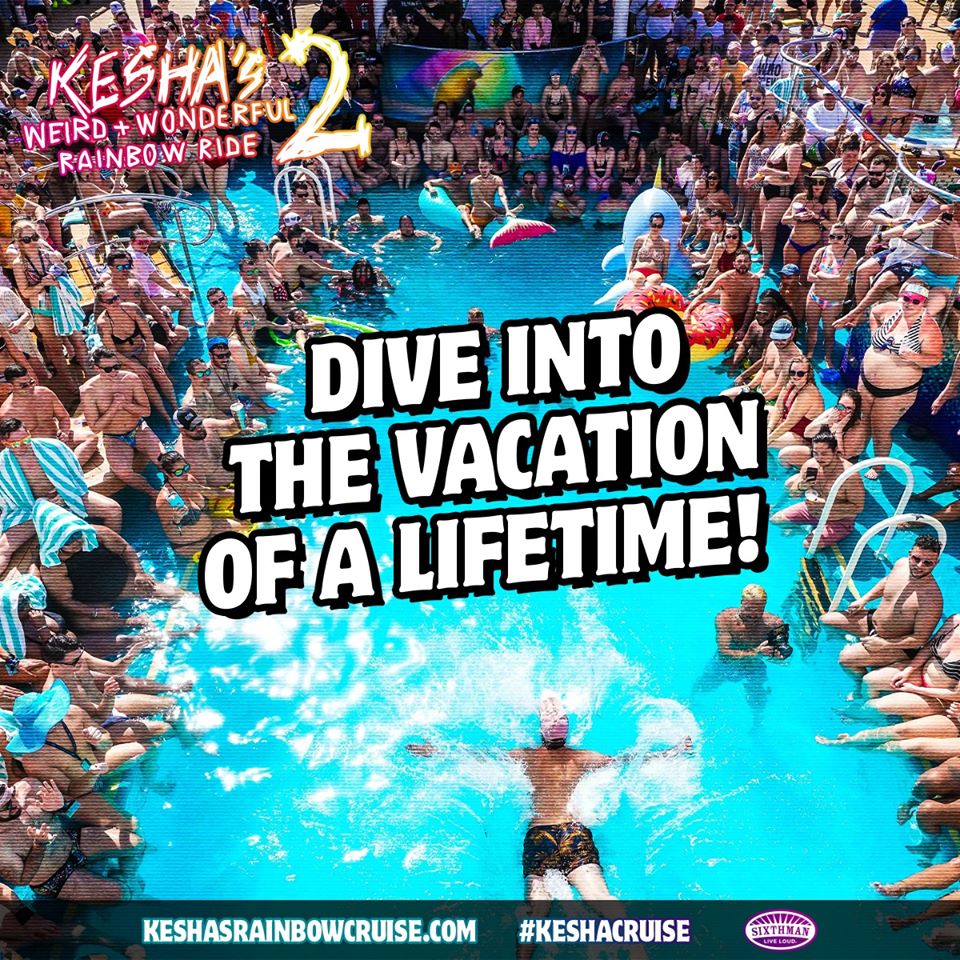 It ain't cheap…but like most cruises, the more people you go with/share with the cheaper it is. Go HERE for tix. You don't technically need a passport to sail from the U.S. to a Caribbean port and back (if you're a citizen of the U.S.) but in case of an emergency (having to fly out for an emergency) you would need one plus by October you do need the enhanced identification to FLY anywhere in the United States (starting in October of 2020, you'll need more than a basic Driver's License) you might as well make sure you have the correct documentation/identification NOW as opposed to later when there is going to be a glut of people all trying to get that I.D.
I wish they would book Jinkx on this cruise so her and Roxxy can have fun little staged feuds and hissy fits all over the ship….that would be fun!
Tags: Caribbean Gay Cruise, Drag Cruises, Kesha