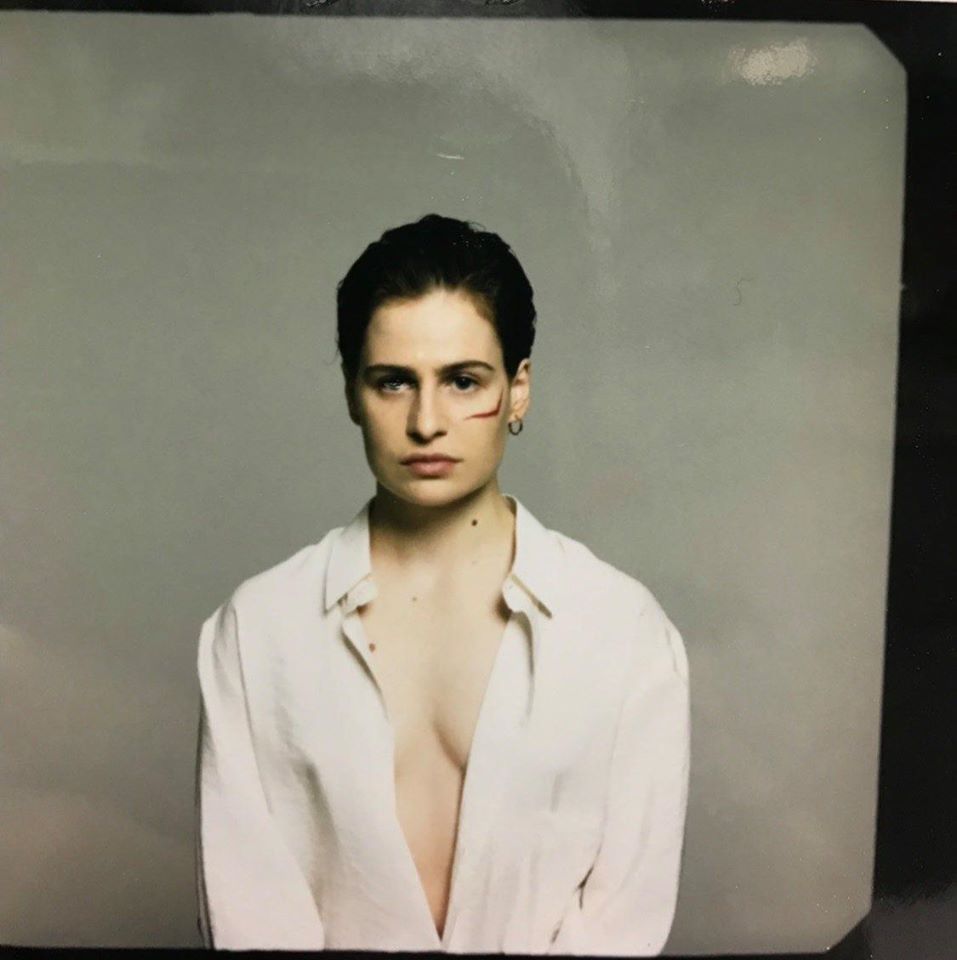 Christine and the Queens, which confusingly is actually just one super talented person, Héloïse Adelaïde Letissier but who goes by "Chris" is a pansexual genderqueer French musical artist who is steadily gaining an international following. Much of that success is via their second album, also titled "Chris" which has just released a new single, "People, I've Been Sad".
More info on this rising star and this song:
CHRISTINE AND THE QUEENS
NEW SONG "PEOPLE, I'VE BEEN SAD" HERE
Christine and the Queens continues her irresistible evolution with new single "People, I've been sad", available to stream and buy on all digital platforms via Because Music, and to watch as an exclusive live performance on COLORS. Adopting a flamboyant figure with fitted suit, somewhere in between a sparkling dandy and sad Pierrot, Christine returns with a majestic song that draws its force from absolute unwavering honesty.
 
Listen / buy "People, I've been sad"
Watch "People, I've been sad" – COLORS Session

"People, I've been sad" follows 18 months of live shows, collaborations and international distinctions, around the release of Christine and the Queens' breathtaking second album Chris. Most recently, Christine and the Queens collaborated with Charli XCX on the acclaimed single "Gone," released last autumn and a mainstay of 2019's end of year lists. 
Chris was written, arranged, produced and performed by Christine and the Queens, and charted at #3 in the official UK album chart; it has been certified silver in the UK. Chris is the follow up to her already-iconic debut record Chaleur Humaine, released to near-universal acclaim in France in 2014, the USA as self-titled Christine and the Queens, selling more than 1.4 million copies worldwide to date.

Christine and the Queens received a GLAAD Media Awards nomination, her second nomination for International Female Solo Artist at the BRIT Awards 2019, was named Q Icon at the Q Awards 2019 and won the Artist Award at the Attitude Awards 2019. She starred in numerous artist, album and song of the decade lists by Pitchfork, NME, Consequence of Sound & more.

Listen and buy Chris
(Visited 16 times, 1 visits today)