This Friday, February 7th, offers up a BIG variety of events including watching Democratic debates; drag shows involving Boomers and Gen Z in Very Bizarre Love Triangles; "Pups and Handlers" cavorting at The Cuff and all over the city this weekend.
Who doesn't love politics, geriatric drag queens and boys wearing puppy dog tail butt plugs????!!!!?!!!?
Check out all the options for Friday below and for everyday, check out our delightful Seattle Gay Scene Calendar ANY time…you do know you can save it to your phone, so you can check 24/7 on where to go/what to do in LGBTQ Seattle, right?
Go DO IT!!!!
Events for February 7, 2020
5:00 PM
February 7 @ 5:00 pm – 7:00 pmQueer Bar, 1518 11th Ave
Seattle, 98122 United States + Google Map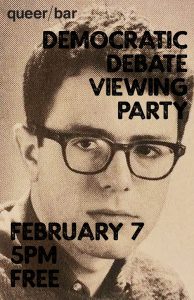 DEMOCRATIC DEBATE VIEWING PARTY FRIDAY, FEBRUARY 7, 2020 5:00 PM 7:00 PM Watch the New Hampshire debate on our 200' screen! Enjoy eats from Sunset Fried Chicken and drink specials. FreeFind out more »
7:00 PM
February 7 @ 7:00 pm – 10:00 pm|Recurring Event (See all)Cuff Complex, 1533 13th Ave
Seattle, WA 98122 United States + Google Map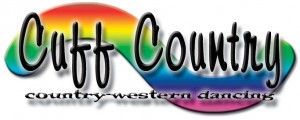 Rain Country Dance Association presents Country Dancing every Friday night at The Cuff. Lesson: 7:15pm to 8:15pm Open Dance: 7pm to 10pm 21+ The Rain Country Dance Association creates a friendly environment for GLBTQ people and friends to meet and dance in the Pacific Northwest. We support the Country-Western dance community by providing opportunities to […]Find out more »
February 7 @ 7:00 pm – 10:00 pm|Recurring Event (See all)Kremwerk, 1809 Minor Ave
Seattle, WA 98101 United States + Google Map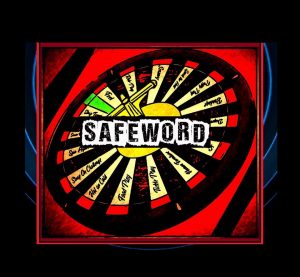 THIS SHOW IS "A good fu—ing time!" "A hoot and a NANNY!!" — SAFEWORD — 😂 TIX: http://bit.ly/SafewordJan2020 😂 Safeword is a fun, foxy, shame-free environment with a verbal contract with the audience incorporated into the show and & commitment to sexy consent and uproarious good time! From the deranged mind of Seattle's of Kinky […]Find out more »
February 7 @ 7:00 pm – 10:00 pmTimbre Room, 1809 Minor Ave.
Seattle, 98101 United States + Google Map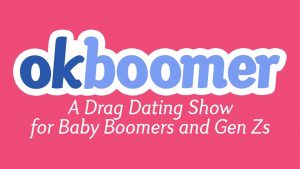 BUY TIX: http://bit.ly/OKBoomerDrag Valentine's Day is just around the corner, and romance is in the air! Or is that… something else?? Uh oh, it's Heavy Scene Macaque with another bad idea for a show. Move over OK Cupid, it's time for OK Boomer, a drag dating show that pairs Baby Boomers with Gen Zs! Our […]Find out more »
7:30 PM
February 7 @ 7:30 pm – 10:30 pmRaygun Lounge, 501 E Pine St
Seattle, 98122 United States + Google Map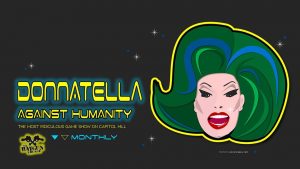 It's BAAAACCCKKKK! This time on a monthly schedule! Do you like Cards Against Humanity? How about a little trivia? Join Seattle's most boxy-hipped, athletic drag queen for an evening of fun at the Raygun Lounge! Teams from single players on up to groups are encouraged! No buy in, enjoy drinks while you play. Prizes for […]Find out more »
February 7 @ 7:30 pm – 9:30 pmThe Triple Door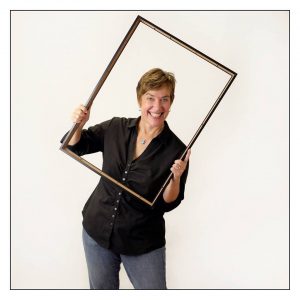 LISA KOCH BIG ASS BIRTHDAY BASH with Vickie Shaw, Roxanna Ward, Barbara Higbie Singer/comedian Lisa Koch celebrates another spin around the sun with her Big Ass Birthday Bash at the Triple Door, Friday February 7. Featuring hilarious Texas comic Vickie Shaw Comedy (Comedy Central, Showtime), fabulous multi-instrumentalist Barbara Higbie (Windham Hill, Trull/Higbie, Olivia), and twisted […]Find out more »
9:00 PM
February 7 @ 9:00 pm – 11:00 pm|Recurring Event (See all)"Le Faux" at Julia's on Broadway, 300 Broadway Ave E
Seattle, 98102 United States + Google Map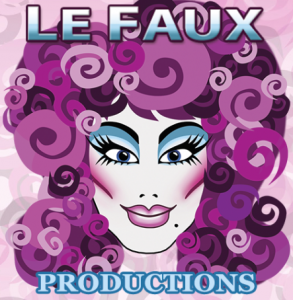 Le Faux at Julia's on Broadway A celebrity impersonation show featuring a full cast of professional impersonators, choreographed dancers and completely outrageous acts. You and your friends will have the time of your lives seeing our Las Vegas style productions of Britney, Cher, Pink, Taylor Swift, Adele, Nikki Minaj and many more concert-like performances that […]Find out more »
February 7 @ 9:00 pm – 2:00 am|Recurring Event (See all)Pony, 1221 E Madison St
Seattle, WA 98122 United States + Google Map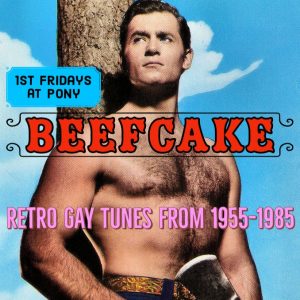 With "retro gay underground tunes" spun by longtime DJ's Dee Jay Jack and the King of Pants. First Fridays 21+ Event Website Pony 1221 E Madison St, Seattle, WA 98122 206-324-2854 Hours: Mon-Thurs 5 pm-2 am, Fri-Sun 3 pm-2 am http://www.ponyseattle.com/Find out more »
February 7 @ 9:00 pm – February 8 @ 4:00 am|Recurring Event (See all)Neighbours Nightclub & Lounge, 1509 Broadway
Seattle, WA 98122 United States + Google Map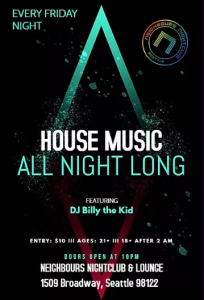 Weekly dance party at Seattle's oldest LGBTQ nightclub Entry is in alley. 21+ until 2am 18+ 2am to 4am DJs Billy the Kid Cover: $10Find out more »
February 7 @ 9:00 pm – 12:00 am|Recurring Event (See all)Cuff Complex, 1533 13th Ave
Seattle, WA 98122 United States + Google Map

Join Seattle Men in Leather for a weekend leather night, every month on the 1st Friday on the Cuff patio. You requested a weekend night, we supplied. Leather and gear encouraged, but not required. Please feel free to share this invite with anyone in the leather community who should know about and attend this event.Find out more »
February 7 @ 9:00 pm – 1:30 am|Recurring Event (See all)Queer Bar, 1518 11th Ave
Seattle, 98122 United States + Google Map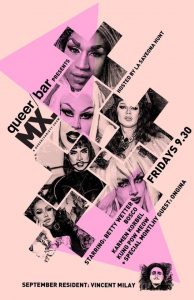 MX. is the hottest weekly drag show in the northwest! Showcasing the most exciting drag-talent in Seattle, MX takes place every Friday at 9pm, on the stage inside queer/bar! Hosted by legendary Seattle queen, La Saveona Hunt, MX stars: Betty Wetter, Kung Pow Meow, Bosco, and Karmen Korbel! Catch these queens slaying the stage together, […]Find out more »
February 7 @ 9:00 pm – 1:30 am|Recurring Event (See all)Swallow Bar, 9608 16TH Ave SW
White Center, WA 96108 United States + Google Map

ALL ABOARD! Once again The Rat City Cruise is taking off from White Center port Swallow Bar! New year, new you, new cruise members with special guest Rowan Ruthless! This month Rat City Cruise has a BABY 👶 Come chill on the poop deck from 9-close with booze, tunes, and interspersed performances on this fun […]Find out more »
February 7 @ 9:00 pm – 2:00 am|Recurring Event (See all)Fred Wildlife Refuge, 128 Belmont Ave E
Seattle, 98102 United States + Google Map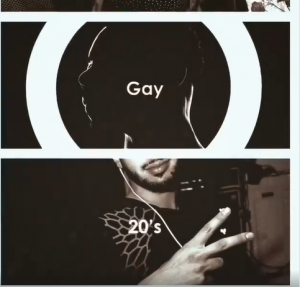 🤩🥳SURPRISE🤩🥳 Speakeasy vibe? ✅ Incredible drink specials from 9-10p? ✅ Performances from the hottest talent in Seattle? ✅ Different host every week including Skarlet Dior Black, Chip Sherman, Cucci Binaca and Sefina Essence? ✅ Resident DJ PAPI.WAV with guest djs Essex, Reverend Dollars, Arson Nicki and Tony Burns? ✅ No Cover?! ✅ …AND THAT'S JUST JANUARY! ***The Gay 20s is a […]Find out more »
February 7 @ 9:00 pm – 2:30 amReBar, 1114 Howell St
Seattle, WA 98101 United States + Google Map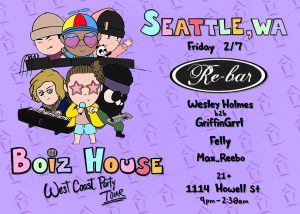 Boiz House is a modern-day house music boy band. Our music is a unique collection of house, techno, breaks, bass, and funk. We bring bass sound design to house; we massage nonsensical vocal hooks into something (somewhat) relatable; we squeeze a hint of jazz and a sprig of funk in even our darkest rollers. Don't […]Find out more »
February 7 @ 9:00 pm – 2:00 amThe WildRose Bar, 1021 E Pike St
Seattle, 98122 United States + Google Map
It's Black History Month!! So you know Black Friday is about to be BLACKETY BLACK BLACK👏🏾👏🏾👏🏾 w/DJ Mixx America 21+Find out more »
February 7 @ 9:00 pm – 1:30 am|Recurring Event (See all)The Cuff Complex, 1533 13th Ave
Seattle, WA 98122 United States + Google Map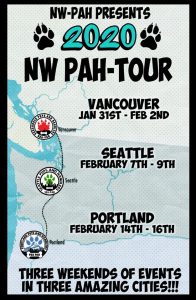 Join North West Pups & Handlers on the second stop of the NWPAH Tour 2020 with our hosts, the Seattle Pups & Handlers! For full information check out www.seapah.com/calendar. Friday, Join all your favorite people and meet some new faces at the social starting at 9 pm. Feel free to gear up and pup out! […]Find out more »
February 7 @ 9:00 pm – 2:00 am|Recurring Event (See all)The Seattle Eagle, 314 E Pike St.
Seattle, 98122 United States + Google Map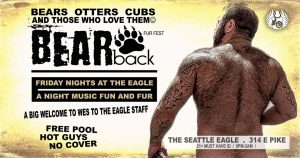 BEARBACK FRIDAY NIGHT AT THE EAGLE BARTENDERS WES AND KEON SERVING UP THE SWILL …………………………………………………………………….. A NIGHT OF BEARS OTTERS CUBS AND THOSE WHO LOVE FUR… AND SOME SEXY MUSIC HOT GUYS SHIRTS OFF FREE POOL AND MISCHIEVOUS BEHAVIOR NO COVER ……………………………………………………………………… FRIDAY NIGHTS THE SEATTLE EAGLE . 314 E PIKE must be 21+ with […]Find out more »
February 7 @ 9:00 pm – 1:00 amThe Lumber Yard Bar, 9619 16th Ave SW
Seattle, WA 98106 United States + Google Map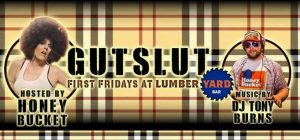 Gutslut is a monthly dance party sprinkled with a smidge of drag. The fabulous DJ Tony Burns brings you fabulous mashups and mixes. Hosted by Seattle's Mizz Honey Bucket, drag queen to the bear community, and accompanied by a guest performer each month. February we are bringing you D'Monica Leone.Find out more »
9:30 PM
February 7 @ 9:30 pm – 2:00 am|Recurring Event (See all)RPlace, 619 E Pine St
Seattle, WA 98122 United States + Google Map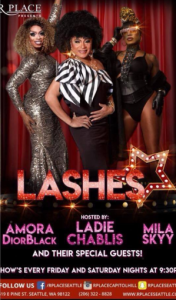 Seattle's looooooooong running weekly drag show every Saturday night at RPlace, with hosts Amora DiorBlack & Ladie Chablis & Mila Skyy plus a slew of special guests. 9:30pm to 2am 21+ w/ID Cover is usually $10/May be higher for nights with out of town guests/special events Followed by Transcendance with DJ E and Go Gos. […]Find out more »
10:00 PM
February 7 @ 10:00 pm – 3:00 am|Recurring Event (See all)Cuff Complex, 1533 13th Ave
Seattle, WA 98122 United States + Google Map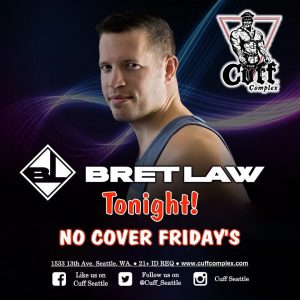 Cuff Complex opens the Dance Floor every Friday night. Country Dancing from 7pm to 10pm Resident DJ spins dance hits/EDM from 10pm to 3am Resident DJs include Dana Dub, Stacey Cooks, Bret Law, and others. Go Gos! 21+ w/ID No cover most nights! (Note: some special events might require a cover)Find out more »
February 7 @ 10:00 pm – February 8 @ 4:00 amKremwerk, 1809 Minor Ave
Seattle, WA 98101 United States + Google Map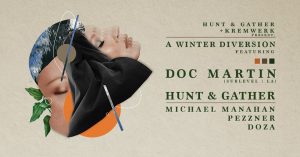 FRIDAY FEBRUARY 7TH Hunt & Gather + Kremwerk proudly present A WINTER DIVERSION featuring DOC MARTIN https://www.residentadvisor.net/dj/docmartin + HUNT & GATHER DJs Doza https://soundcloud.com/doza Pezzner https://soundcloud.com/pezzner Michael Manahan https://soundcloud.com/michael-manahan February 7th will be another Diversion to remember as we welcome back to Kremwerk our good friend and a global Underground House vanguard Doc Martin (Sublevel). […]Find out more »
February 7 @ 10:00 pm – 2:00 amTimbre Room, 1809 Minor Ave.
Seattle, 98101 United States + Google Map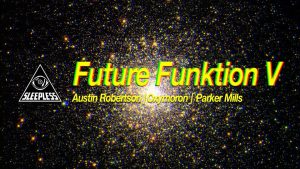 There's a severe lack of alternative dance, synthwave, and other similar genres so we decided to make a night of it! Now moved to Timbre Room where we're working hard to build a complete audio/visual experience. DJs: Austin Robertson https://soundcloud.com/austinrobertsonmusic/night-drive Oxymoron https://soundcloud.com/oxymoronmusic Parker Mills https://soundcloud.com/parkermills $10 ADV $12 At The Door Combo tickets w/ Hunt […]Find out more »
(Visited 1 times, 1 visits today)