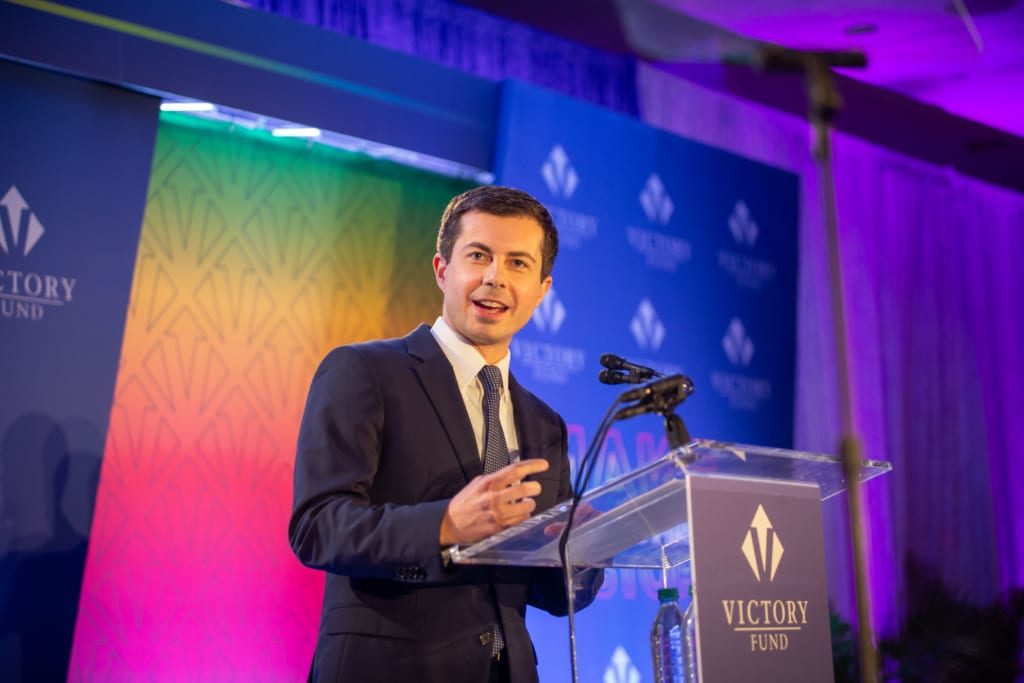 Transforms What Is Possible for an LGBTQ Candidate
Buttigieg decided to suspend his presidential campaign on Sunday night
Washington, DC – Today LGBTQ Victory Fund, the only national organization dedicated to electing LGBTQ leaders to public office, congratulated Pete Buttigieg on his historic run for president of the United States. Buttigieg is the first openly LGBTQ person to run for the Democratic presidential nomination and just the second openly LGBTQ presidential candidate in American history. LGBTQ Victory Fund was his first national endorsement in June 2019.

Mayor Annise Parker, President & CEO of LGBTQ Victory Fund, released the following statement about his decision to suspend his presidential campaign:

"Pete's candidacy represents a revolution in American politics, forever transforming what is possible for an LGBTQ candidate and making clear America will elect an openly LGBTQ president. The impact of his campaign extends beyond this election cycle and is about much more than politics or the presidency. Pete spoke in small-town restaurants in Iowa, held rallies in New Hampshire and battled it out on the presidential debate stage – reaching Americans from all walks of life and changing perceptions of LGBTQ people all along the way.  He inspired LGBTQ youth to come out in valedictory speeches, to attend their first Pride parade, and to believe America has a place for them. We thank Pete for his courage to stand up and run – to be a trailblazer – and are confident this will not be his last moment on the national stage."

More information about Victory Fund and Pete's historic candidacy is available at victoryforpete.com. Since 1991, Victory Fund has helped thousands of openly LGBTQ candidates win local, state and federal elections.
LGBTQ Victory Fund

LGBTQ Victory Fund works to change the face and voice of America's politics and achieve equality for LGBTQ Americans by increasing the number of openly LGBTQ elected officials at all levels of government.

victoryfund.org
(Visited 1 times, 1 visits today)