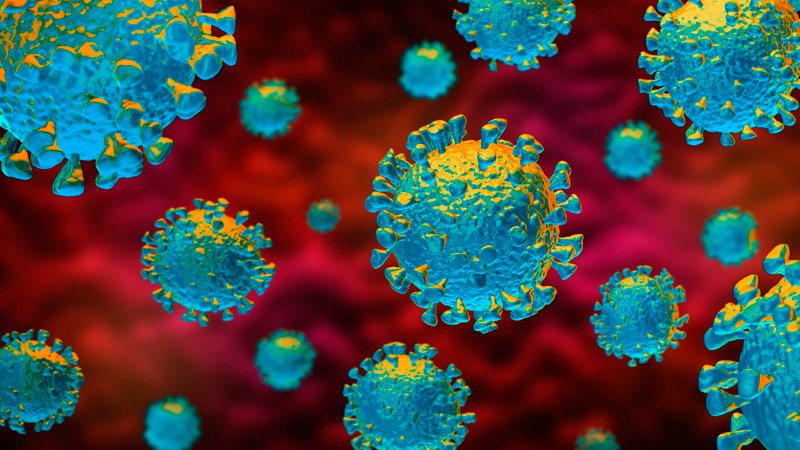 Everything about the coronavirus/COVID-19 is alarming. Not only the virus itself, which isn't (and this must be stressed) isn't a life extinction pandemic akin to the horror of Stephen King's novel The Stand, but is still a serious threat to the lives and health and well being of everyone globally.
But, it impacts everyone on every level including mental health as well as financial…the economy is already suffering due to the crisis and it will get worse before it gets better. At least in the United States which also has to cope with an inept administration at the federal level and seriously underfunded health and emergency services.
Meanwhile, some good news from China where COVID-19 originated and by far the worst hit region. Due to persistent efforts from the Chinese government to not only treat those diagnosed with the virus but to contain and isolate it, the epidemic seems to have peaked.
Vox.com just posted a very informative article and interview with World Health Organization's assistant director general and veteran epidemiologist Bruce Aylward.  Via Vox:
China, and specifically Hubei province, is where the Covid-19 disease emerged; it's where 83 percent of the 89,000 cases known to date have been recorded; and it's where doctors and health authorities have been battling an epidemic for two months — while other countries braced themselves for outbreaks — using unprecedented public health measures, including a cordon sanitaire and lockdowns that affected millions.

In recent weeks, though, the number of new infections and deaths reported in China has been declining, which suggests spread of the virus may have peaked there and that transmission is slowing down.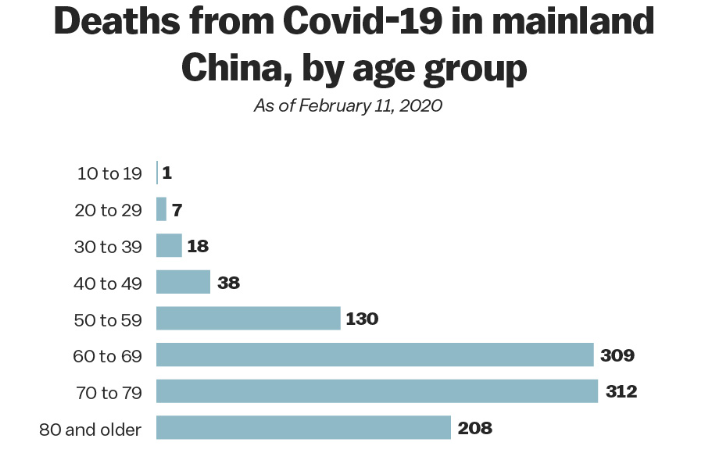 Meanwhile locally in the Seattle metro area where 8 deaths due to COVID-19 have been reported, both King County and now the City of Seattle have declared States of Civic Emergency:
Similar to King County Executive Dow Constantine, Mayor Jenny A. Durkan has issued a Proclamation of Civil Emergency granting her the ability to exercise emergency authority to address any immediate dangers to the public as a result of COVID-19. In the coming days, the City will announce actions stemming from this proclamation, which will be made in coordination with Public Health – Seattle & King County, King County, the Washington State Department of Health, and other elected leaders.

The Proclamation of Civil Emergency grants the Mayor emergency authority to take measures to address imminent threats to public health and safety caused by COVID-19. Actions authorized in the Proclamation include the ability to bypass regulations and the steps normally required of City contracting and borrowing; the ability to forgo regulatory permits in order to site or implement facilities needed to address COVID-19, and the ability to immediately adjust the use and closure of City facilities and events as necessary to prevent continued spread of COVID-19.

The Centers for Disease Control and Prevention (CDC), Washington Department of Health, and Public Health – Seattle & King County have issued specific guidance to help community and businesses prepare. Residents can find guidance for the general public, schools, workplaces and employers, travelers and health care professionals as well as a more detailed Q&A here. 

Coronavirus Disease 2019 (COVID-19), Public Health – Seattle & King County

Coronavirus Disease 2019 (COVID-19), CDC

Novel Coronavirus Outbreak 2020, Washington State Department of Health
And, the Greater Seattle Business Association, the GSBA issued this statement which reads, in part:
As our community knows all too well, anytime there is a disease outbreak, there is a tendency to scapegoat. Please remember that anyone can transmit or become infected with a virus. No one group of folks is responsible or should ever be targeted as the cause of a disease outbreak. For additional information on how to prevent and respond to stigmas and the spread of misinformation regarding this virus, click here. 

Currently, the risk to the general public is low due to the unlikelihood of exposure to the virus. Risk of exposure is elevated for healthcare workers, people who have had close contact with persons with COVID-19, and travelers returning from affected international locations (China, Iran, South Korea, Italy, Japan, and Hong Kong).

Below are the recommendations from the Washington State Department of Health on how to respond in your daily life:

Wash your hands often and avoid touching your face.
Stay home when you're sick.
If you are sick and wondering what to do, call your healthcare provider before you go to a clinic or emergency room.
Show compassion and support for individuals and communities most closely impacted and anyone who might be sick.
Find more resources here.
This is an evolving situation with information changing frequently. The bestsource of information for you and your family to keep up to date is through Seattle & King County Public Health. They've put together a website on all things coronavirus here. Folks can also use this link to sign up to receive email alerts as updates on the situation are released.

It's also highly likely that some events will be canceled and postponed due to situation. Stay tuned for any announcement of major LGBTQ events being canceled in the coming days.