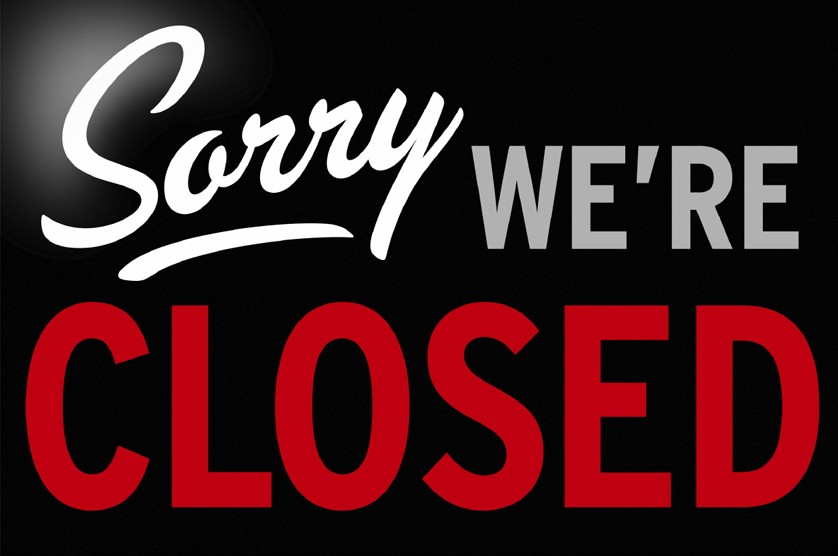 With the announcement on Sunday night, March 15th, it become clear that all public gathering places other than necessary retail, would be shut down in order to fight the spread of the Covid-19 virus. Washington State Governor Jay Inslee announced all bars, theaters, restaurants, gyms, clubs and any non-essential gathering place would have to close; restaurants are allowed to provide food via delivery/take out.
This followed other similar closures in many other states/municipalities across the county over the weekend.The state and county officials also made clear on Monday that these closures would last until March 31st, at a minimum.
The announcement shut down all remaining LGBTQ entertainment venues including all bars, cabarets and night clubs, and the city's two remaining gay male bathhouses, Club Z and Steamworks Seattle. It also closes all gyms, tattoo shops and salons in addition to all community events and meetings.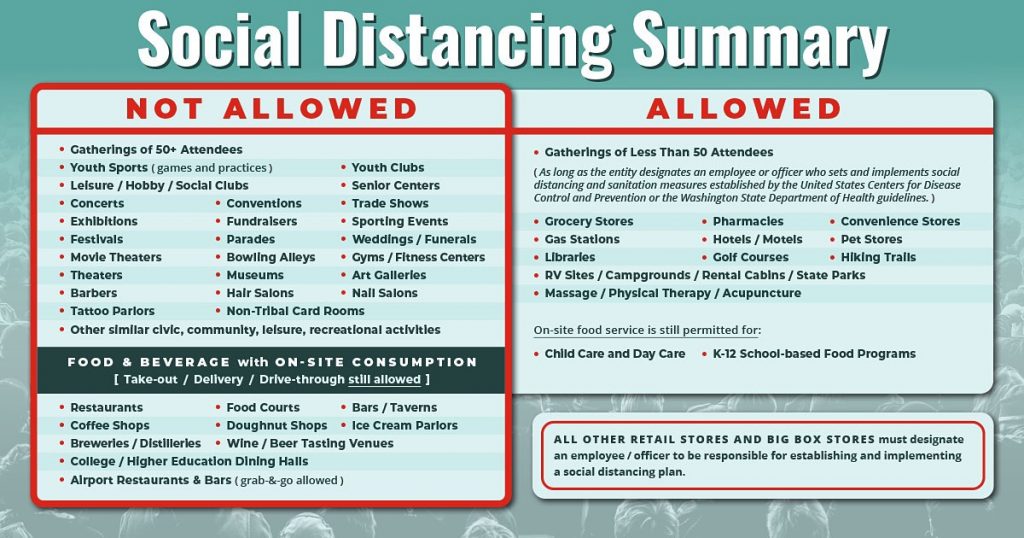 From the Governor's announcement:
"If we are living a normal life, we are not doing our jobs as Washingtonians," Inslee said. "We cannot do that anymore. We need to make changes, regardless of size. All of us need to do more. We must limit the number of people we come in contact with. This is the new normal."

Inslee made the announcement in Seattle with King County Executive Dow Constantine and other local and health leaders via streaming and telephone to practice social distancing measures.

Statewide closure of all on-site food or beverage services

Inslee announced the two-week ban on any food or beverage service, regardless of location, that provides or allows on-site consumption.

The ban will not apply to grocery stores and pharmacies.

The ban includes, but is not limited to:

Restaurants
Food courts
Bars and taverns
Wine, beer and spirits tasting venues
Doughnut shops and ice cream parlors
Coffee shops and
Sit down airport restaurants and bars.

Take-out, delivery and drive-thru food and beverage services are not banned under the proclamation.

College and higher education campus dining halls are banned from providing on-site dining, but may provide take-out and delivery options. On-site food service and other related activities are permitted for childcare services and school-based food programs for K-12 schools.

Statewide guidance for social distancing in retail stores
Businesses are expected to ensure adequate environmental cleaning of stores and must designate an employee or officer to implement a social distancing plan for their business.
Once again, grocery stores and pharmacies will remain open under the emergency proclamation.

"The supply chain is strong," Inslee said. "Grocery stores will continue operating and providing services to Washingtonians. There is no need to hoard food or supplies. Everyone needs to only buy what they need, and they need to remember when they overbuy, those things are taken away from their neighbors and others who need them now."

Statewide closure of entertainment, leisure and non-essential services
Inslee also included entertainment, leisure and non-essential services in today's emergency proclamation.

The ban includes, but is not limited to:

Theaters
Bowling alleys
Gyms and fitness centers
Non-tribal card rooms
Museums
Art galleries
Tattoo parlors
Barbers, hair salons and nail salons.

Statewide ban on gatherings of 50 or larger
Inslee also announced a further executive order expanding on orders from last week. Last Friday, Inslee expanded the ban on events larger than 250 beyond the Puget Sound region to the entire state. Today, he announced the ban will decrease in size to prohibit all events of 50 or larger statewide.

Additionally, all gatherings with under 50 participants are prohibited unless criteria from the CDC for public health and social distancing are met.

"I am proud of how Washingtonians have stepped up and worked together," Inslee said. "I know we still have long days ahead, but I know that together we will prevail and be a stronger state as a result. We will get through this together and life will return to normal, but the steps we are taking now will help us get back to normal sooner.
"I ask everyone to take these steps to protect themselves, their families and their communities. Everyone needs to play their part. "
And, in Seattle, Mayor Jenny Durkan announced the City would provide $5 million in grocery vouchers to the neediest families in the city.
Mayor Jenny A. Durkan announced today that the City of Seattle will provide $5 million in grocery vouchers to help families impacted by the COVID-19 pandemic. The new grocery voucher program will provide 6,250 families $800 in vouchers to purchase food, cleaning supplies, and other household goods at any Safeway store in Washington state.

"We know that working families in Seattle are already struggling because of the COVID-19 pandemic. As schools and child care facilities close, we need to do everything we can to support families and ensure they can put food on the table," said Mayor Durkan. "Our city has been working on many new unprecedented efforts as it relates to housing assistance, meals, and small businesses, but we know it is not enough for the families struggling. Ultimately, we will need an unprecedented relief package from Congress to address the long-term consequences for working people who are already feeling the impact of this global pandemic."

The Mayor's $5 million grocery voucher program will be distributed to 6,250 eligible families who are currently enrolled in City-supported child care programs and food assistance programs. The Office of Sustainability and Environment (OSE) will distribute the grocery vouchers in two $400 installments, and vouchers will be distributed by mail as early as this week.
But, no word if the City or State will provide money or vouchers for the hundreds of thousands of people now without work and income, laid off by the closure of most service and entertainment venues, many of whom depend on tips to buy food.
(Visited 1 times, 1 visits today)