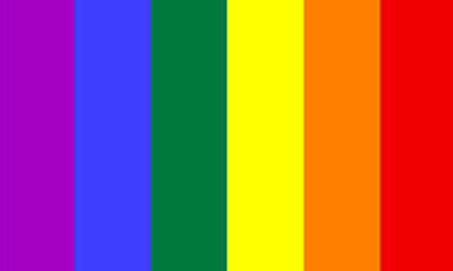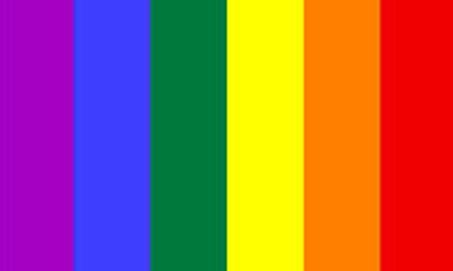 It took them long enough.
Seattle's 3 separate Pride groups finally got their act together this week and announced this morning that all their LIVE events scheduled for June of 2020 will be "shifted to a series of virtual events".
In laymen's terms: "Seattle LGBTQ Events are actually cancelled but we'll try and do something online".
Seattle joins every other large (and not so large) West Coast city in cancelling public Pride events for 2020 in the wake of the worldwide Covid-19 pandemic which has claimed the lives of over 140,000 people internationally and nearly 500 in Washington State as of today. The need to quarantine has resulted in the shutdown of the economy and all public events.
Los Angeles cancelled their Pride event several weeks ago followed by Portland Oregon and just this week, San Francisco made their announcement. San Diego and Long Beach have also cancelled; Palm Springs Pride is still on as of today but their Pride events don't happen until November.
In Seattle, the change in status for official Pride events comes after the cancellation of several other major events in the area including the Seattle International Film Festival, the Folklife festival held over Memorial Day Weekend, the Fremont Solstice Festival in June and Capitol Hill Block Party in July. Of the city's major summer events, SeaFair is the only one that hasn't announced any change in plans for their series of parades and sporting events that happen in July and early August.
The three major Pride organizations in Seattle, Seattle Pride (producers of the parade and Volunteer Park Pride), Seattle PrideFest (the Pride weekend big festivals) and TransPride issued this statement this morning:
As organizers of Seattle's largest LGBTQIA+ Pride events, our three organizations have made the collective decision to shift our annual large-group gatherings in June (including Seattle Pride Parade, PrideFest at Seattle Center, TransPride, PrideFest Capitol Hill and Seattle Pride in the Park) to a series of virtual events. This decision was made out of an abundance of caution – and concern for our community's health – after conferring with local public health officials and the City of Seattle.

In addition to the virtual events in June (to be announced in early May), our three organizations are working together with other community groups to plan in-person Pride events to be held in late summer, when it may be safer to resume community festivals. We will share the details about these events as soon as they become available.

We thank the hundreds of event sponsors, community partners, vendors and event participants for your continued support as our efforts now shift to creating a different kind of Pride celebration – but one which continues to celebrate diversity and bring us together when we need it most.
Th letter was signed with the names of Krystal Marx, executive director of Seattle Pride (also known as Seattle Out and Proud), Egan Orion, executive director of PrideFest (and also known for his unsuccessful run for a city council seat last year) and Elayne Wylie, co-executive director of Gender Justice League, the producers of TransPride.
To be frank, the groups seem overly confident that some kind of live Pride events will happen this summer; to be honest, we think that's probably unlikely to happen. Until there's a vaccine for Covid-19 or it "burns itself out" it's probably very doubtful that the city, county or state will authorize large pubic gatherings for the foreseeable future…which means the rest of 2020 and very likely well into 2021. It's not being "negative" to suggest such a thing but it's the logical outcome to the current crisis we all face…unless a cure magically turns up or it "goes away" on its own, the world is going to be a very different place for many months to come. It seems likely that many aspects of quarantine will be lifted or partially lifted in the weeks ahead but it also means that if Covid-19 cases start re-emerging that things could be shut down every time they reach a certain level.
We've also heard rumors of wanting to do some kind of Pride events in the fall on Capitol Hill; that also seems doubtful (if not potentially dangerous).
The loss of these events is a terrible thing for the community, not only for the hundreds of thousands people who celebrate, but also for the many LGBTQ businesses who depend on Pride for a significant portion of their business every year as well as non-profit groups who can utilize Pride to promote their organizations and reach out to the communities they serve. Many businesses and groups could close without Pride related funds and exposure.
There's also the question of whether people are going to be comfortable being in crowd situations until an effective vaccine/treatment is available. While many people are eager to get back into an active social life, many are also going to be wary of being in situations where they closely interact with other people for a very long time.
More as this develops.
(Visited 1 times, 1 visits today)