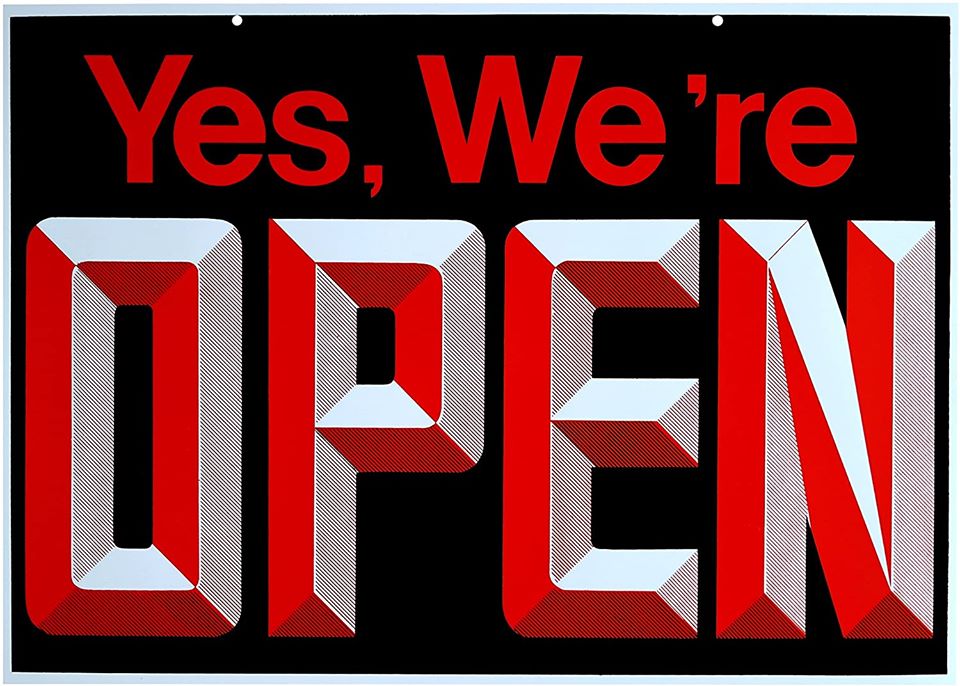 Well, that's a VERY good question…with the city/county/state and now much of the country (and world) under quarantine due to the Covid-19 virus pandemic, many events are canceled as well as quite a few venues shut down (sadly, a few of them permanently).
There's also the question of "SHOULD you go out?" We're being asked to avoid crowds and practice social distancing in an effort to slow the spread of the virus. Does that mean you shouldn't go out at all?
We don't want to tell you what to do or not do.
Well, mostly.
If you a person at risk if you contract Covid-19, meaning you're older and/or have chronic health issues or any kind of suppressed immune system or if you have such a person in your household or anyone you have to be in close contact with, then, frankly, you really should stay home as much as possible and avoid any situation where you could get the virus OR be able to pass it on to someone it could seriously endanger.
If you don't really fit into any of these categories…well, it's up to you. So far, Covid-19 isn't causing any large loss of life to younger people. Very very few deaths for people under 30 and not much higher for those up to 40 or 50; it really starts getting more problematic the further you are over the age of 50 and whether or not you have health issues that weaken your lungs/heart/immune system. If you're 23 and live alone and work from home and you're in great health and really only hang out with others of your peer group in the same situation…that's for you to decide. If you wanna go to your local bar and have a beer and watch RuPaul's Drag Race…up to you.
If you do wanna get the hell out of your house, and you're healthy and being good about washing your hands and making sure to sneeze and cough into your arm and avoiding situations involving getting too close to other people, then your options will mostly include visiting the bars and clubs still open for business, though many have had to cancel events normally held at those venues.
Here's what seems to be going on. Also advise double checking on openings and events at specific places by going to their website/social media to make sure things are still happening at the times they normally happen. There may be last minute changes.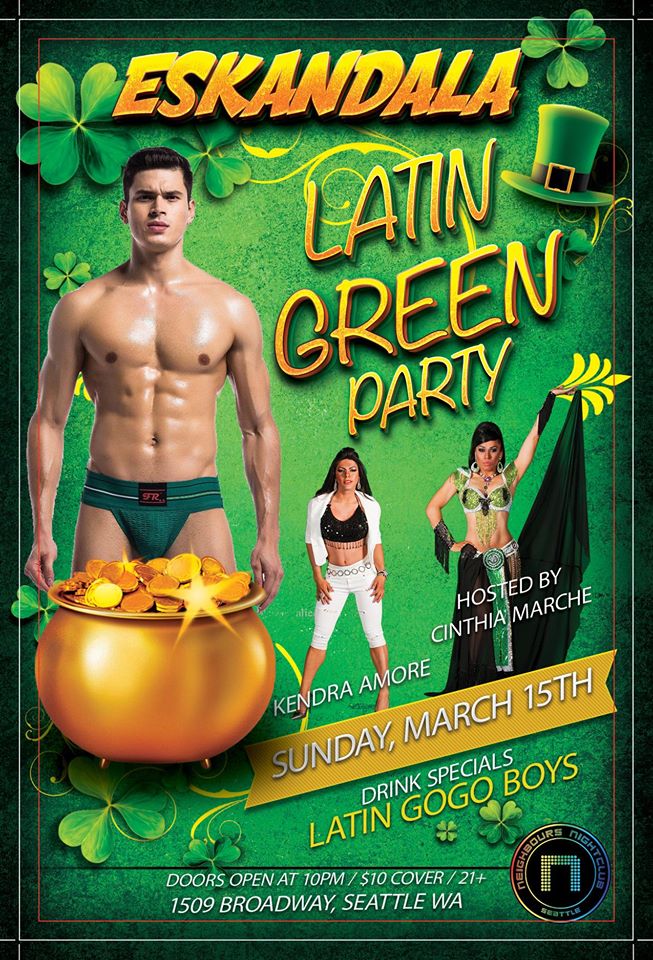 Neighbours Night Club is open all weekend with regular events all scheduled to occur including Friday and Saturday night's regular dance parties and the Latin party Eskandala on Sunday.
Queer Bar has cut their hours a bit and cancelled their MX. Drag Show on Friday, their Sunday Drag Brunch and Karaoke. Tonight's RuPaul Drag Race viewing party will happen, though the bar will make sure to not max out attendance, which probably won't be a problem. Oh, and Saturday night's Pumps Party produced by DJ Nark is cancelled.
The Cuff Complex has also trimmed hours and events but are open.
Seattle's only bar for women, The Wildrose is open and hosting THROW IT BACK: QTPOC DANCE PARTY tonight but also keeping an eye on making sure the bar doesn't get get full.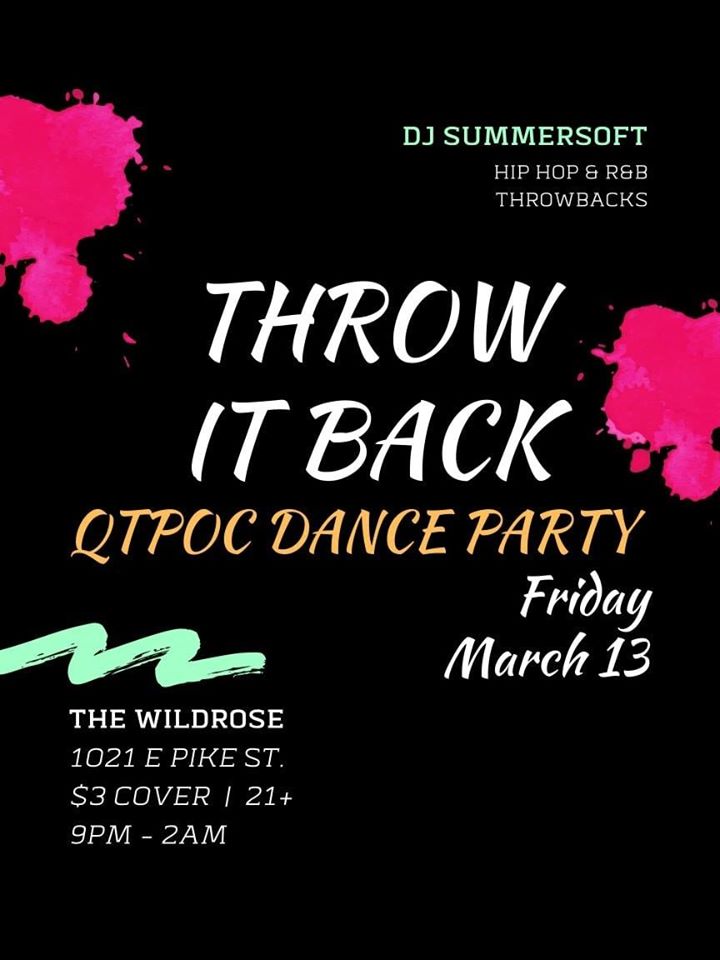 The Seattle Eagle is open regular hours with DJ events happening both Friday and Saturday.
R Place is open and drag shows are still scheduled to happen. LeFaux at Julia's on Broadway is also still open and performing. Mimosas Drag Cabaret at Unicorn is also doing their Sunday Brunch Shows.
Pony, Diesel, Union, Madison Pub, CC Attles, The Crescent on Capitol Hill are all still open. Swallow Bar and The Lumber Yard in White Center are also all open.
As we told you on Wednesday night, the Kremwerk/Timbre Room complex and ReBar are closed for the time being.
Most theatrical shows including plays, musicals, dance shows, etc are cancelled or postponed until further notice. One of the very few pieces still being performed is the very queer themed dance/performance art work by Raja Feather Kelly, UGLY (Black Queer Zoo) produced by Washington Theatre Ensemble at 12th Avenue Arts on Capitol Hill. It was a very limited run and since this is the second of two weekends, they're apparently going ahead. AND, it looks like they are limiting occupancy and may be sold out…check with them or at door for availability.