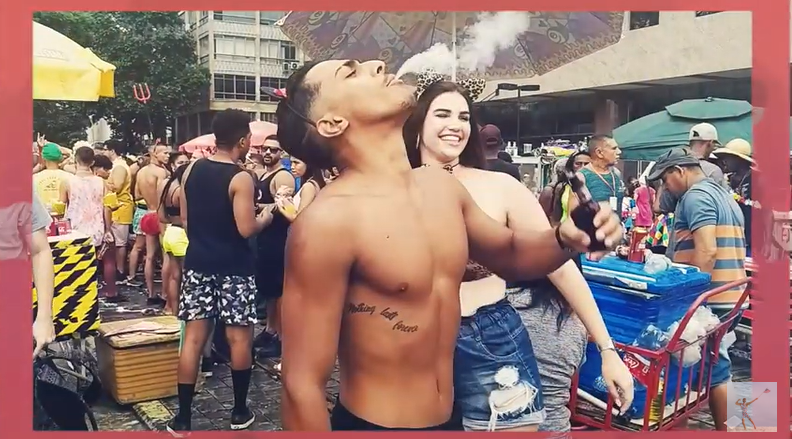 Since this is largely a Seattle LGBTQ Infotainment site that focuses mostly on LGBTQ arts and entertainment events in the greater Seattle Metro/Western Washington area AND due to the Covid-19 pandemic shutting down most events, there's not a lot to post about when it comes to that topic so…
Let's enjoy delightful gay singer/songwriter/fashion plate CASEY SPOONER's fun new music video for "I LOVE MY PROBLEMS" which he just last week while in Rio for Carnival.
What Casey, (who ended his long professional relationship as part of the duo Fischerspooner last year) has to say about his new video/song:
The music video that accompanies I LOVE MY PROBLEMS is a direct illustration of the philosophy of the song. A little over a week ago I got a call that I needed to turn a music video around ASAP. That day my friend Rui Barbosa (co-director) and I planned to go to a bloco for carnaval in central Rio de Janeiro. I explained the idea to Rui at a deli as we were buying cheap booze….and we started shooting the video on his phone. With no playback, I sang the song acapella in the streets all day long to strangers in the rain. It was MAGICAL!!! I was living the song in the most beautiful way. Rui and I had so much fun meeting so many amazing and beautiful people…kissing them all as we wandered from bloco to bloco into the night! I called Beatriz M. Calleja (editor) the next day and she immediately jumped on the edit. I'm very proud of this video and the experience Rui…a young talented artist and Beatriz…a great editor up for a last minute challenge. ART ALWAYS WINS!!!!! – Casey Spooner
It's a fun video full of people and imagery from the streets of gay Rio during Carnival.
Keep up with Casey and his indie music career at:

https://instagram.com/caseyspooner https://spooner2020.com
(Visited 1 times, 1 visits today)