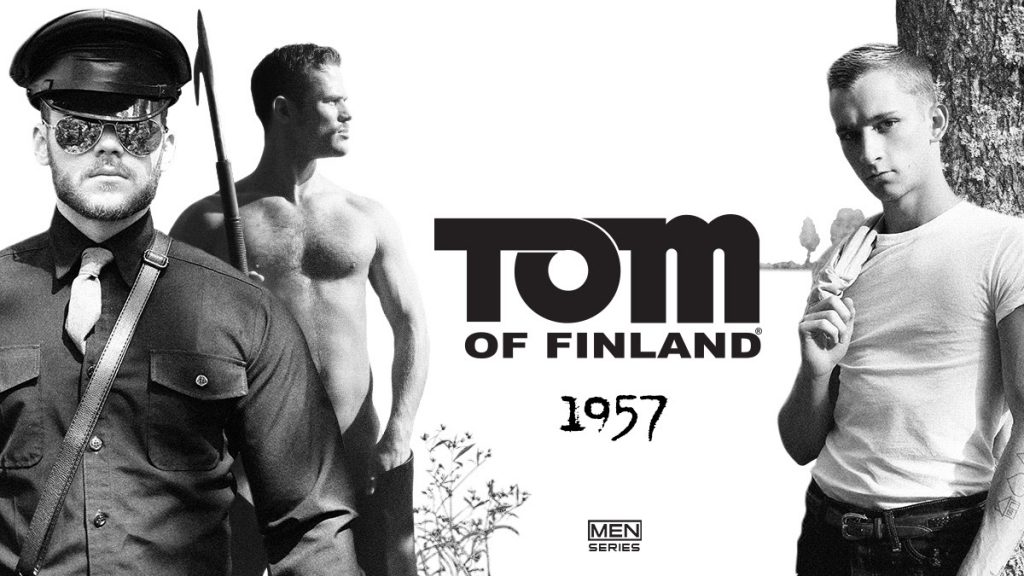 Well, that's an interesting career move…Seattle's Terry Miller, best known as sex columnist Dan Savage's husband and co-founder of the "It Gets Better Project" an advocacy campaign for LGBTQ youth created with his husband, is now venturing into the world of directing gay adult films for website Men.com.
Actually, it's not a huge career leap. Miller has gained notoriety in recent years for his work as a fitness model and "influencer" via social media and his work representing a variety of gay adult companies and groups like the Tom of Finland Foundation who are partnering with Men.com on this new gay adult video series which will feature noted gay male celebrities directing gay erotic videos in the style of Tom of Finland, the beloved artist known for his hardcore homoerotic artwork that celebrates gay male sexuality.
Others involved in the project include Canadian queer filmmaker Bruce LaBruce and singer Casey Spooner formerly of the music duo Fischerspooner. The first episode of the anthology series will debut on Friday, December 13th on Men.com (obviously a website not safe for work…) followed by the other 4 films debuting each month.
Much more on this titillating project…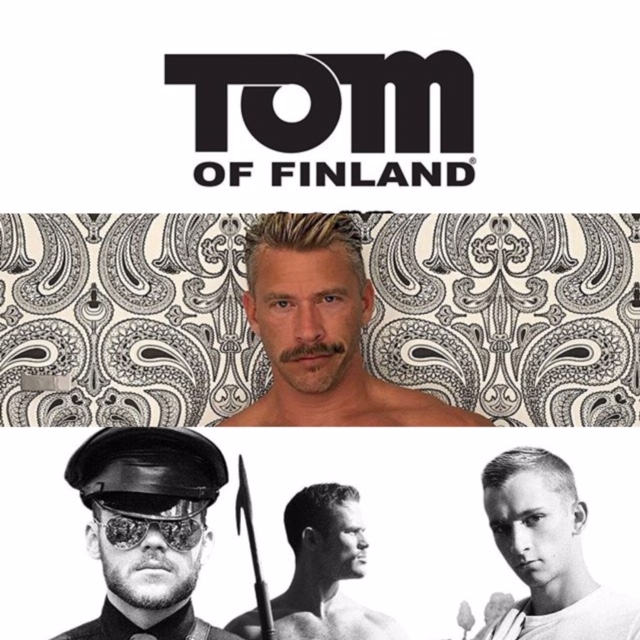 MEN.COM & TOM OF FINLAND Launch Anthology Series
BURBANK, CA. December 3rd, 2019 — MEN.COM, the industry leader in the gay adult entertainment world is proud to announce their partnership with the Tom of Finland Foundation.

Illustrator Touko Valio Laaksonen (1920-1991), better known as Tom of Finland, is commonly accredited with the birth of modern-day gay pornography through his highly masculine homoerotic artwork. His influence on the gay community is nearly impossible to calculate, serving as the first introduction to gay sexuality for entire generations of men.

With a body of work so synonymous with gay sex, it's a wonder it took so long to bring Tom of Finland's art to life through pornography. MEN.COM is the first studio to take on the momentous task.
The two legendary brands will be partnering on an anthology series based on and inspired by the classic works of Tom of Finland to be released exclusively on MEN.COM. Each episode of the series will be directed by a different artist.

The first three episodes are period pieces based on classic Tom of Finland works, followed by a contemporary scene set in 2020 and the final episode of the series will be set in the future, re-imagining Tom of Finland for a new generation.

MEN.COM has enlisted; Cory Krueckeberg (Getting Go, the Go Doc Project), Bruce LaBruce (Hustler White, L.A. Zombie, Gerontophilia), Terry Miller (It Gets Better Project), Matt Lambert ('Worship' Years & Years, 'High School Never Ends' Mykki Blanco) & Casey Spooner (formerly of Fischerspooner) to bring their interpretations of the Tom of Finland universe to life.
LaBruce had this to say about his involvement in the series ''Tom of Finland's drawings have always intrigued me and turned me on as a kind of burlesque of gay male sexuality. It's a performative masculinity that also happens to be extremely hot. There is much joy in the representation, as well as an underlying current of humor and irony.''

"Tom of Finland has always turned me on! I used to collect the Kake comics in the 90´s. I love the physical exaggeration and his wild narratives. I admire his freedom and ability to clearly express his deepest desires. I plan to do the same but in the 21st century with the best and newest technology. The future is now!" said Casey Spooner.

Berlin based director Matt Lambert followed with ''My film in the series, was a chance to rewrite my own history growing up in LA – to create a fantastical version of my own youth through the TOF lens. This reality is one that I'm starting to see come to life in LA and one that Berlin has given me.''
Episode one of the series entitled '1957' features Matthew Camp, Kurtis Wolfe and Theo Brady and will be released on Friday, December 13th, exclusively on MEN.COM.

Every month will see the release of a new episode of MEN.COM X TOM OF FINLAND.

Shop the TOF X MEN Collection here: https://officialmenstore.com/collections/tof-x-men-collection
(Visited 39 times, 1 visits today)