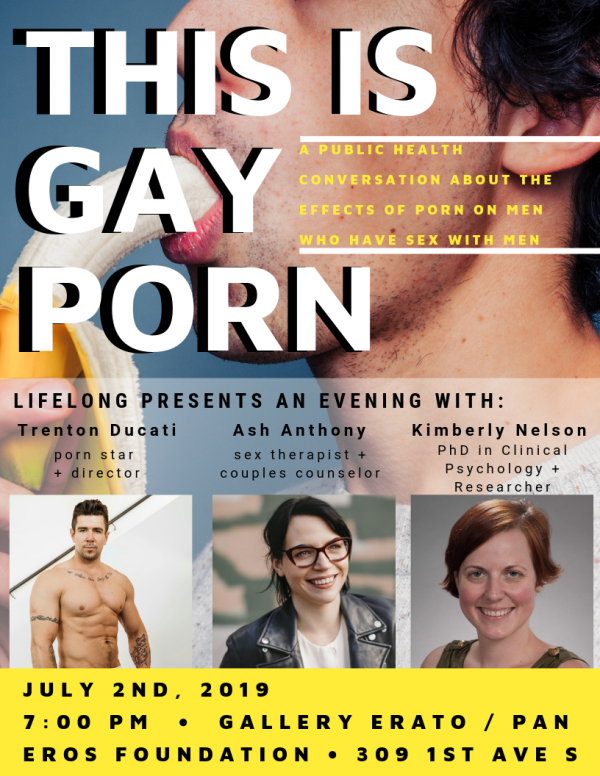 Yes, I know we're all focused on PRIDE, PRIDE, PRIDE this week as we start the week of Seattle LGBTQ Pride events leading up to the Big Pride Day itself, Sunday, June 30th with the parade downtown and festival at Seattle Center.
BUT, what the hell are you going to do NEXT week?!?!? When you're exhausted, broke and ready for some intellectual stimulation?
How about some frank talk about gay porn?
Lifelong Prevention Team is hosting a community forum called THIS IS GAY PORN to discuss that very subject, examining how gay erotic material affects the health of "Men Who Have Sex With Men", on Tuesday, July 2nd at the Gallery Erato,309 1st Avenue South in the Pioneer Square neighborhood from 7pm to 9pm with some very special guests…including a former Seattlite turned super porn star.
Trenton Ducati will pop back into town to be one of three guests for this forum. The popular star lived here for many years before heading to southern California to work as a performer and now director/producer of gay adult entertainment. Trenton has also been a tireless advocate for sobriety after his own battles with addiction with his #KillMeth campaign.
Joining him will be moderator Alyx Steadman, Dr. Kimberly Nelson, and sex therapist Ash Anthony.
More info down below. The event is free and obviously meant for an adult audience comfortable with frank discussions about sex and pornographic imagery.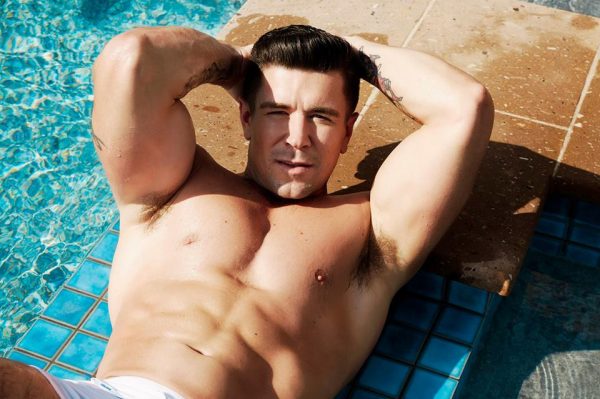 From the dirty magazines of the 1970's to the HD streaming video content of today—porn has been ever-present in the gay community. Through the years, the methods of consumption have changed, but the queer male community's desire to view porn has not. In 2017, Pornhub—one of the top porn video domains—catered to 28.5 billion visitors. Of those, about 5 million viewers were accessing gay porn *per day*. Despite its longevity and relevance to the LGBTQ community, public health entities are just now scratching the surface of how gay porn affects the holistic health of its consumers.

Lifelong is hosting a community conversation with some of the leading trailblazers in the creation, performance, and study of gay porn to learn more about the effects of gay porn on men who have sex with men.

Featured Guests:
Trenton Ducati – internationally acclaimed porn performer + director
Ash Anthony Therapy – sex therapist + couples counselor
Kimberly Nelson – PhD in Clinical Psychology + researcher

Moderated by Alyx Steadman and the Lifelong Prevention Team
(Visited 23 times, 1 visits today)