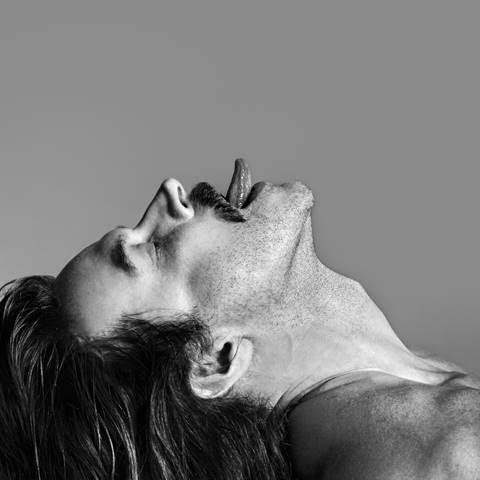 ANNOUNCE NEW WEST COAST SHOWS; TICKETS ON SALE NOW
Casey Spooner's aka "FISCHERSPOONER" has been off working on his new album SIR for years and years and years and having sexy gay barely dressed (but mostly not) adventures all over the world (for some reason we're Facebook friends….I don't know how that happened since I don't know the man but social media is kooky…) and now FISCHERSPOONER is ready to release the new album (February 16). Leading up to that release date Mr. Spooner has been making the promotional rounds and releasing some hella sexy videos of new songs on the album including this one for "TopBrazil" which is probably too steamy for most workplaces.
That was a warning. It's REAL provocative and consists mostly of Casey writhing around with VERY sexy bodies in a bath house setting.
Oh, and I think the song is great! Fun, erotic pop music!
They've also announced a TINY West Coast tour which in reality is a California Coast tour since it's just LA, SF and Santa Ana.
Uh, hey Facebook buddy….what's wrong with the Pacific Northwest?
More skinny on the album and the deliciously fleshy video:
Fischerspooner share their new single "TopBrazil" off their upcoming album, Sir, out February 16 via Ultra Records.  The stunning companion video was directed by Tom C J Brown and features frontman Casey Spooner interwoven into a collage of male bodies becoming one, all the while blurring the lines of masculinity and femininity paired with overt sexuality. Spooner explains, "The video celebrates a pop aesthetic typically reserved for the female archetype and liberates the male form to be sexual, expressive and fearless." It embodies the album's resistant narrative as an overtly queer and celebratory body of work in response to the current atmosphere in America.

Sir is the group's first album in nearly a decade. Entirely produced by Michael Stipe, it features additional production by BOOTS (Beyonce, Run The Jewels, FKA Twigs) and mixing by both Stuart White (Beyonce's Lemonade) and Andy LeMaster. The collection of erotically-charged, yet profound songs was crafted by Spooner and Stipe at Michael's home in Athens, GA, alongside Michael's longtime collaborator Andy LeMaster. The album also features contributions by Spooner's longtime collaborator Le Chev, as well as Thomas Haskett.

Following their explosive first show back at BrooklynSteel last year, they've also announced select West Coast dates kicking off in San Francisco on March 14, including Los Angeles on March 15 and wrapping in Santa Ana on March 16 – all tour dates below. Tickets are on sale now here: showsnear.by/fischerspoonertour.

PRE-ORDER SIR: HERE
(Visited 1 times, 1 visits today)