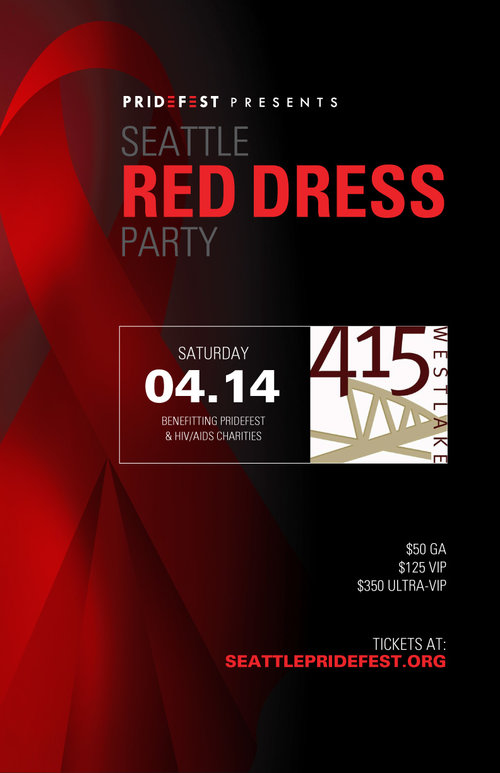 Yes, it's back! The Seattle Red Dress Party will return this April 14th at an all new venue but still supporting local groups with 50% going to Seattle PrideFest and the other 50% going to area HIV/AIDS groups.
No talent names have been released yet but you can snatch those early bird discounts with General Admission at $40, VIP at $115 and Super VIP at $350. The new venue is the intimate 415 WESTLAKE space in South Lake Union (at, not surprisingly, 415 Westlake…) so tickets could easily sell out quickly!
More info with ticket buying links!
Stay tuned for line-up announcements!
SAT APRIL 14, 2018
It's year three of the PrideFest Red Dress takeover. This year we're tackling a new venue, 415 Westlake, which we know you'll be excited about. Also, we're returning by popular demand to Saturday instead of Friday. Half of the funds raised go to local HIV/AIDS charities and half goes to keep PrideFest events in June free for all.
Artists will be announced as we book them.
TICKETS ON-SALE NOW!
Tags: 415 Westlake, Pridefest, PrideFest Fundraisers, Seattle Red Dress Party, Seattle Red Dress Party 2018, Spring Events