Have you planned your 2017 GayLabor Day Weekend? As usual, there are a TON of events going on, both of the LGBTQ nature as well as regularly scheduled Muggle events like the annual BUMBERSHOOT expensive music/arts festival nonsense at Seattle Center or the nerdalicious PAX, otherwise known as Comicon: The Labor Day Version, at the Convention Center.
(Note: one traditional Labor Day festival of the non-Muggle kind, XL WEEKEND, is taking the year off this year. For those unaware, that's the Labor Day Weekend party for big, sexy, husky gay fellahs who like other big, sexy, husky, gay fellahs. Why they are taking a break, I do not know…)
You should check all the options over at the SGS Calendar but here are four "special" events you need to be aware of…starting off with Saturday's Bacon Strip which is a monthly recurring 'big gay variety show' hosted by Sylvia O'Stayformore and her Gang O'Misfits so it's not technically a "special event" but it's notable this time because:
It's the highly popular "Sci Fi" edition of Bacon Strip which tends to bring out their best/craziest drag numbers. It's a tad bit weirder than a 'normal' BS. A tad…
It's their first show in their new home down in Georgetown. Yes, Bacon Strip has packed up their drag bags and moved from Theatre Off Jackson in the International District down to The Conservatory at 5813 Airport Way South in lovely, rapidly gentrifying yet still funky Georgetown.
AND, this is an 19 and up space so some younger fans have a chance to check out the dirty, draggy fun!
More info and advance tickets are HERE!!
Also on Saturday, September 2nd: the return of PINK PARTY PRIME, the bi-annual gay geeky fun party produced by Jetspace that usually occurs in spring for Emerald City Comicon and again at Labor Day for PAX. Here's the 911 for this year's party:
Pink Party Prime 9 returns to Neumos on Saturday, September 2. Bring your PAX party to our party, the biggest and best queer geek party during PAX West. You don't even need a PAX badge to come! All of the queer gaymers, geeks, and nerds will be there. If you only come out of your parents' basement once a year, then you'd better come out for this!

Come check out the plethora of console and arcade gaming stations in the PINK PARTY GAYMING LOUNGE (sponsored by Living Computers: Museum + Labs), enjoy a few geek-themed featured drinks, and dance your heart out to our amazing music from DJ Krot and DJ Toya B. Don't forget to get your cosplay ready for the OFFICIAL PINK PARTY COSPLAY CONTEST (sponsored by AHF Seattle), hosted by queer comedian El Sanchez, where you can win cash and prizes.

A portion of the proceeds from Pink Party Prime 9 will benefit Seattle'sGender Justice League.

In addition to getting tickets for Pink Party Prime 9 online (HERE)  you can also get them directly from the venue (for a lower surcharge). Just swing by The Runaway (formerly Moe Bar) from 4pm to 2am everyday.
On Sunday, September 3rd there are also two interesting additions to the Labor Day line-up. The first one is the 1,438th resurrection of the Timberline, Seattle's former gay country/western club that ended its original run over a decade ago. People loved that venue and its music so much that they keep trying to bring it back. There have been a couple "reunion" events at the old Timberline space, the old Sons of Norway Hall on Boren near Denny Way which was previously the big gay home of Boren Street Disco in the 70s, then City Beat in the 80s and finally Timberline in the 90s before Cornish College took it over and made it into "Raisbeck Performance Hall" in 2003 (as well as a cameo as the Roadhouse Bar interior for the original pilot of Twin Peaks back in 89…) PrideFest is staging this Sunday's TIMBERLINE SUNDAYS TEADANCE/LABOR DAY to bring back those honky tonk memories of yesteryear….
Rumor has it that Cornish isn't that keen on renting the space out for drunken bar parties anymore so Sunday's Reunion will happen up on Capitol Hill at Century Ballroom, 915 East Pine Street (2nd floor) from 3pm to 8pm.
The poo:
Remember Sundays at the old Timberline, with Disco, cheap beer, the tambourine man, drag queens, and a whole cast of characters dancing away the afternoon? We're bringing it back! And just like at the old Timberline, DJ DANA DUB will be headlining, accompanied by a whole cast of go-go dancers and entertainers. Finishing out the night will be DJ SKIDDLE – woo-hoo!

100% of net proceeds to benefit PrideFest, to help keep Pride free!

(use of name approved by Jeff and Jim of Timberline Spirits – thanks for the inspiration, fellas!)

$2 Full Sail beer bust! While supplies last.

Tickets $5 GA/$10 VIP – all proceeds to benefit PrideFest! Stay tuned for more info! 21+ only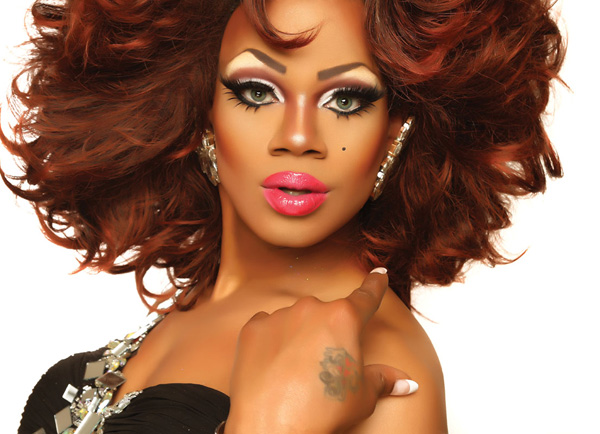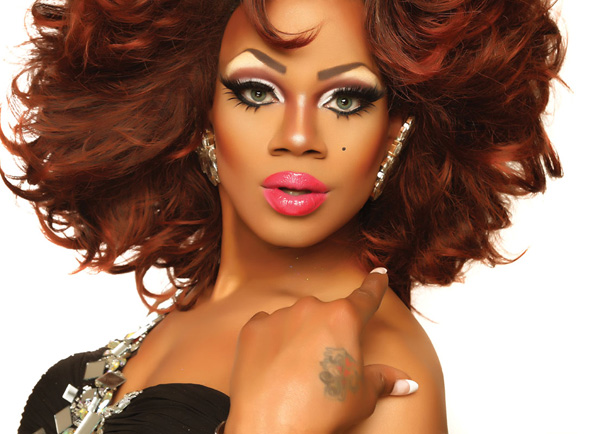 And, this Tea Dance ends just in time for our final special event of the weekend: "Labor Day Weekend werQ" starring RuPaul's Drag Race stars Chi Chi DeVayne (from Season 8) and India Ferrah (from Season Three, which is so long ago, I wasn't old enough to drink!!!)
It's happening Sunday, September 3rd from 8pm to 10pm at Julia's on Broadway, 300 Broadway Avenue E on Capitol Hill with hosting duties by Isaac Scott. Since it's at Julia's, this is an ALL AGES event so a rare opportunity for under 21s to see 'naughty' drag queens do their stuff. Snag Tickets HERE.
MO' INFO:
Five Senses Reeling presents, werQ!

werQ takes place Sunday, September 3, at Julia's on Broadway. 
Starring RuPaul's Drag Race superstars, Chi Chi DeVayne and India Ferrah!

Hosted by Seattle's Isaac Scott, and featuring local talent, the show is guaranteed to make you werQ! Local talent includes Fraya Love, Karmen Korbel, and more!

General Admission, Reserved, and VIP Meet & Greet tickets are available. All ages.

*India Ferrah was a contestant on season 3 of RuPaul's Drag Race, and currently hosts her own Las Vegas shows.

*Chi Chi DeVayne was a breakout star of RPDR8, and has been traveling the world with her high energy "Louisiana Drag".

*Five Senses Reeling is a Seattle-based event production company that specializes in bringing well known, and up and coming LGBTQ (and allied) artists, to cities throughout the Northwest. www.facebook.com/5sensesreeling
Chi Chi De Vayne is an EXCEPTIONAL live performer…very high energy and very funny.  Check. Her. OUT!
(Visited 6 times, 1 visits today)