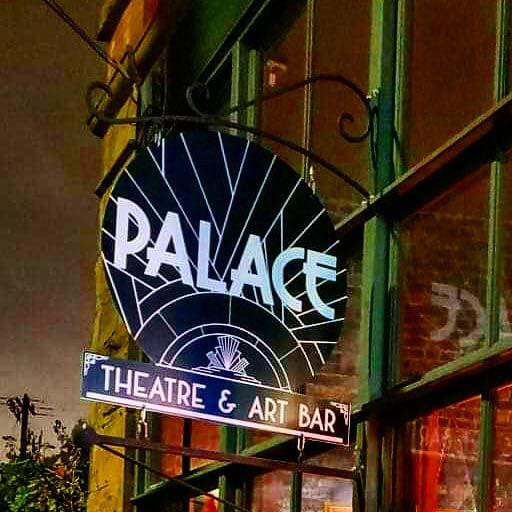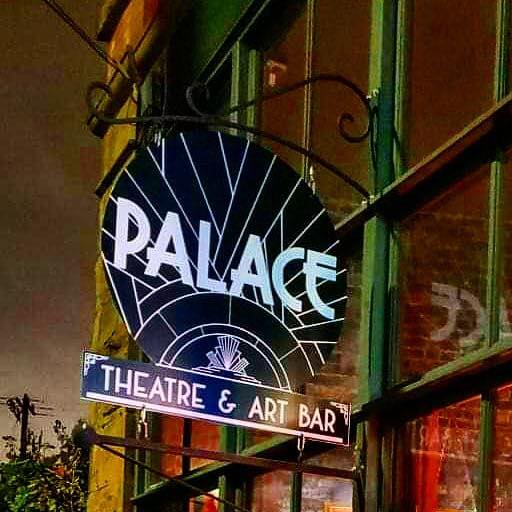 And the devastating and ongoing Covid-19 pandemic and subsequent economic recession takes another victim in Seattle and specifically in the city's LGBTQ community. Palace Theater & Art Bar in the Georgetown neighborhood announced this weekend that they would be closing permanently effective immediately.
The announcement was made by one of the owner's, Carlos Paradinha, Jr. who originally created the space as The Conservatory seven years ago, as a coffee shop and artist's salon. The historic building has had a long and varied life over the decades as a hotel, a brothel and a club house for the notorious Hell's Angels biker gang.
Seattle drag performer and hostess Sylvia O'Stayformore teamed up with Paradinha a couple years ago and the venue became The Palace Theater & Art Bar and began focusing on a variety of live entertainments within its limited space, including hosting Sylvia's long running Bacon Strip monthly drag variety show.
But, the coronavirus pandemic and economic downturn have made it impossible for the venue to reopen. From the online announcement:
Sadly, due to the pandemic, and the lack of small business assistance available to micro-businesses like ours, we are forced to close our doors. Because of this, the entity known as Palace Theater & Art Bar will cease to be after this month. We are sorry – but we can't continue.

Peace and love to you all – THANK YOU VERY, VERY MUCH to all of you who have been with us and given of your time and talent to make Palace Theater & Art Bar a destination in Georgetown. You made a difference.

Be creative, stay safe, keep fighting – continue to be amazing – continue to support the arts and especially the artist!!

With much love and respect – Carlos Paradinha, Jr. Palace Theater & Art Bar

Sylvia also made her own announcement:
It is with frustrated heart and sadness in my steps that I have to close the book on The Palace Theater and Art Bar.

To all my fans, producers and family that helped this dream become a reality. Thank you! I proved that we could book an amazing collection of shows and community meetings together in one place.

To my Bacon Strip Family, thank you all for all of your years of support…we go into storage for a while until we (can) find a new space to host us. Till then, look for online options for us and we will see you again soon.

The universe does not what me specifically out doing big events this year… First with the Gambling Commission and now Covid-19, so I will respect that. I get it. I can do things from the sideline. Look for me online and of course sign up for my newsletter. The Palace Theater and Art Bar might be closing but all of us are alive and will return to create again.

I love and miss you all…Sylvia O'Stayformore
It's been a tough year for Sylvia…she alludes to her problems with the Seattle Gambling Commission trying to shut down her series of Gay Bingo events, most of them at nursing homes and she's also had to address health issues as well. The loss of the Palace is another blow for her as well as LGBTQ Seattle not only as fans of the venue and the shows and art produced there but for the artists themselves who had a place to make their art.
This is the most recent closure to affect the Seattle LGBTQ community. Rebar, the beloved cabaret space that has produced and hosted hundreds of queer shows including the original version of Sylvia's Bacon Strip as well as icon Dina Martina and the Brown Derby Theater movie parodies announced they would not reopen a few weeks ago.
(Visited 4 times, 1 visits today)