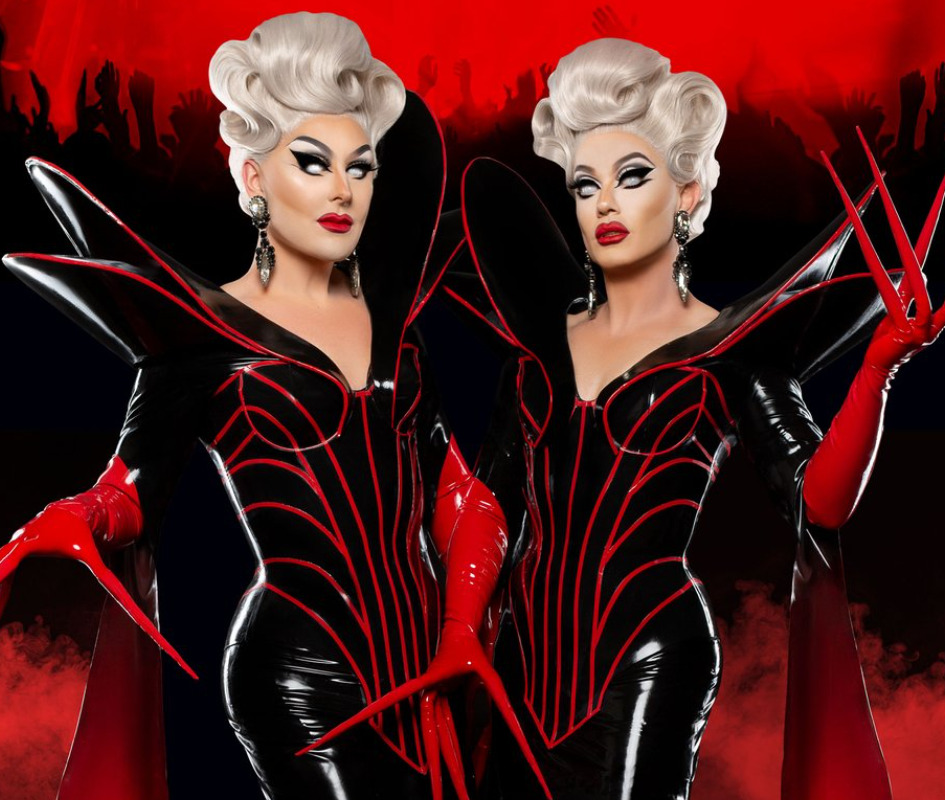 They ain't gonna hang around for very long…VIP upgrades are already GONE!
The fabulous Boulet Brothers are bringing some of their biggest stars from Season 4 of their hit drag competition show on a national tour which kicks off April 27th at Portland, Oregon's Bossanova Ballroom before hitting Seattle the next day, on the 28th, for a show at the brand new location of The Crocodile on First Avenue! Go HERE for tix!
Fresh from AMC/Shudder, horror drag icons, The Boulet Brothers, bring their twisted troupe to the US for the Official Season 4 tour of The Boulet Brothers' Dragula.

Expect the top four supermonsters from the season alongside The Boulet Brothers for a night of Drag, Filth, Horror, and Glamour for this extravagant performance!
Tags: Boulet Brothers, Boulet Brothers Dragula Tour, Dragula, Obsessed Presents, Seattle Drag Shows, Seattle Drag Shows 2022