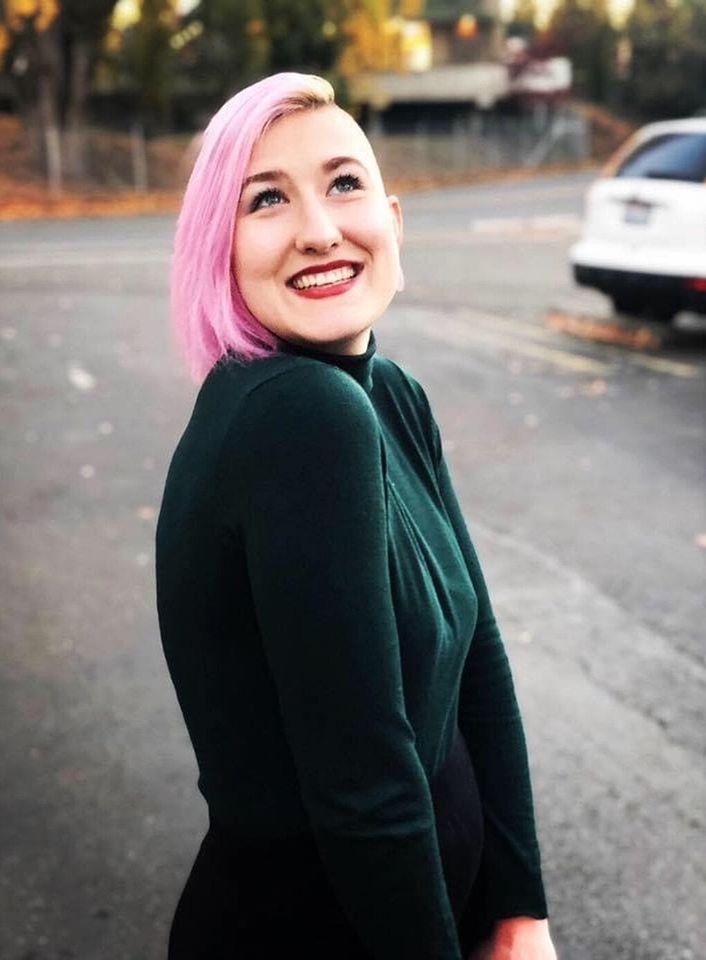 Summer Taylor one of two protesters struck by car during a police brutality rally on I-5 in downtown Seattle early Saturday morning, July 4th, died from their injuries later that day at Harborview Hospital. They were 24 years old.
The other injured person, Diaz Love, 32, remains in Harborview's intensive care unit in serious condition but the hospital as stated their health was improving. On Sunday, Love was able to post on Facebook, "In a lot of pain. I cannot believe Summer was murdered. If they thought this murder would make us back down, they are very wrong. Very wrong."
Love was live streaming the protest which was called "The Black Femme March" when the video abruptly ended after Love was struck around 1:40 am. A white Jaguar driven by 27 year old Dawit Kelete, an immigrant from Eriteria in East Africa and now a naturalised U.S. citizen, drove down an exit ramp onto the interstate and sped into the crowd of protesters striking Love and Taylor. Kelete fled the scene but another protester was able to follow him and force him off the road until police arrived to arrest the man.
The scene was recorded not only by Love but by other cameras as well including graphic footage from above the scene that showed the impact of the car on the two protesters. Both Love and Taylor had been active in Seattle area protests and marches since late May after the death of George Floyd in Minneapolis. Nationwide rage over Floyd's murder at the hand of Minneapolis Police officers has triggered daily rallies across the country including major standoffs against the Seattle Police Department on Capitol Hill and other locations in the city.
Summer Taylor was remembered as "someone dedicated to the cause" by their friends and co-workers at Urban Animal, a veterinarian clinic on Capitol Hill.
iCo-worker Katelyn Hoberecht told the Seattle Times:
"Summer has been there since day one standing up for black lives. Staying out all day and night, while still working full time taking care of animals," Hoberecht said. "Summer talked to me about the protests, and how incredible it was to be a part of something so huge. A part of history."
A GoFundMe account was created for both victims who used they/them pronouns. Summer's account was closed following their death but to help out Diaz, go here: https://www.gofundme.com/f/diaz-love-support-fund .
Tags: Diaz Love, Seattle Protest Deaths