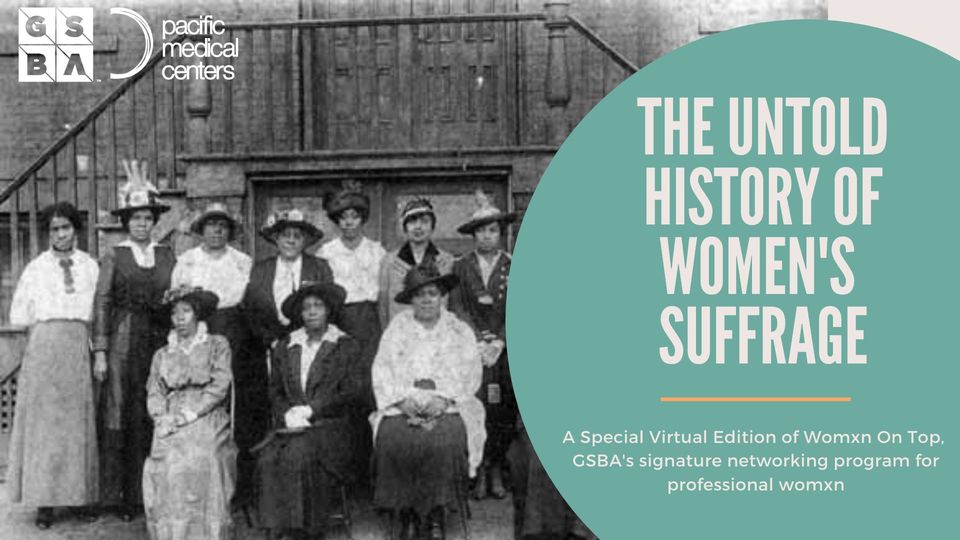 There's a big anniversary happening right now…it's the 100th anniversary of the passage of the 19th Amendment which gave women in the United States the right to vote after forty years of intense effort to make it happen.
August 26th is Women's Equality Day and the GSBA's Womxn on Top group is presenting a special viral edition of their monthly get together that will highlight this important event. "The Untold History of Women's Suffrage" will be presented free of charge on Zoom on Wednesday, August 26th starting at 9 am. Go here to sign up for it and there's also a link on that page on how to sign up for Zoom if you haven't done so. (Note: for those of you unaware of it, Zoom is an app that allows you to participate in group presentations such as this. )
The presentation will focus on the long and difficult process of obtaining women's suffrage with protests and actions similar to today's Black Lives Matter/Police Brutality protests including the violent arrest of protesters by law enforcement. Many suffragettes would go on hunger strikes while being imprisoned with jailers brutally responding with force feedings.
And, there's also the issue of defining "women's suffrage" since the passage of the 19th amendment mostly only enabled white women the ability to vote. Black women and women of Latin and Asian descent were frequently denied the right to vote in most communities while Native American women weren't allowed to vote at all until that was changed 40 years after the passage of the 19th amendment.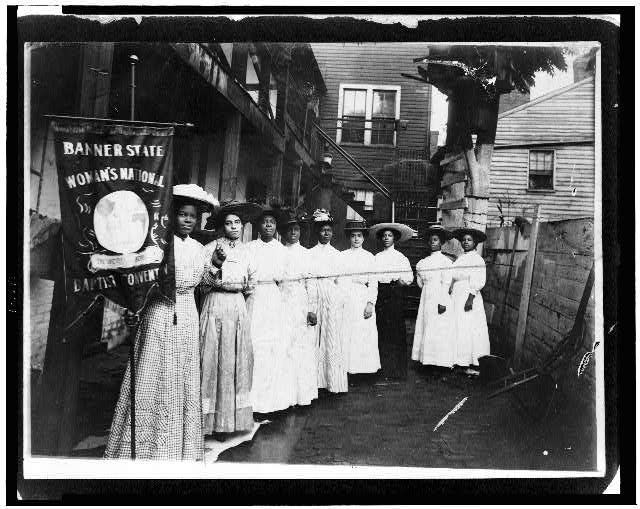 The Wednesday meeting will focus on those issues as well as the roles of women of color in the fight for suffrage. The photo in the ad for the Womxn on Top event " depicts the Phyllis Wheatley Club of Buffalo, New York, an affiliate chamber of the National Association of Colored Women, established in 1899. The Phyllis Wheatley Club championed desegregation and voting rights, established programs to feed the hungry, donated books written by Black authors to schools, and more. Photo Courtesy, Library of Congress. "
We're also suspecting that the topic of the role of lesbians in leadership roles during the suffrage movement will be discussed. You can read more about some of those lesbian leaders, like  Carrie Chapman Catt and Mary "Molly" Garrett Hay, in this interesting article over at NewNowNext.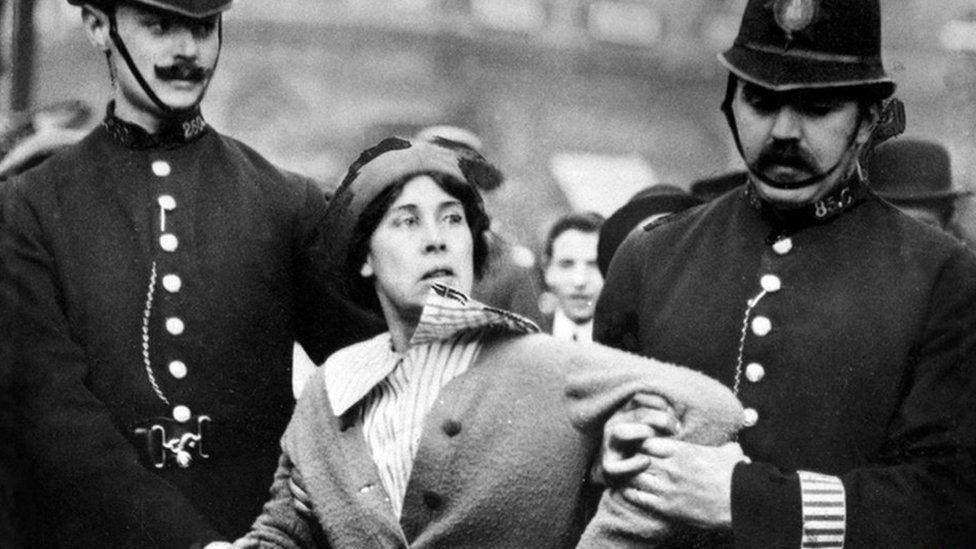 Tags: 19th Amendment, GSBA, The Untold History of Women's Suffrage., Women's Equality Day, Womxn on Top