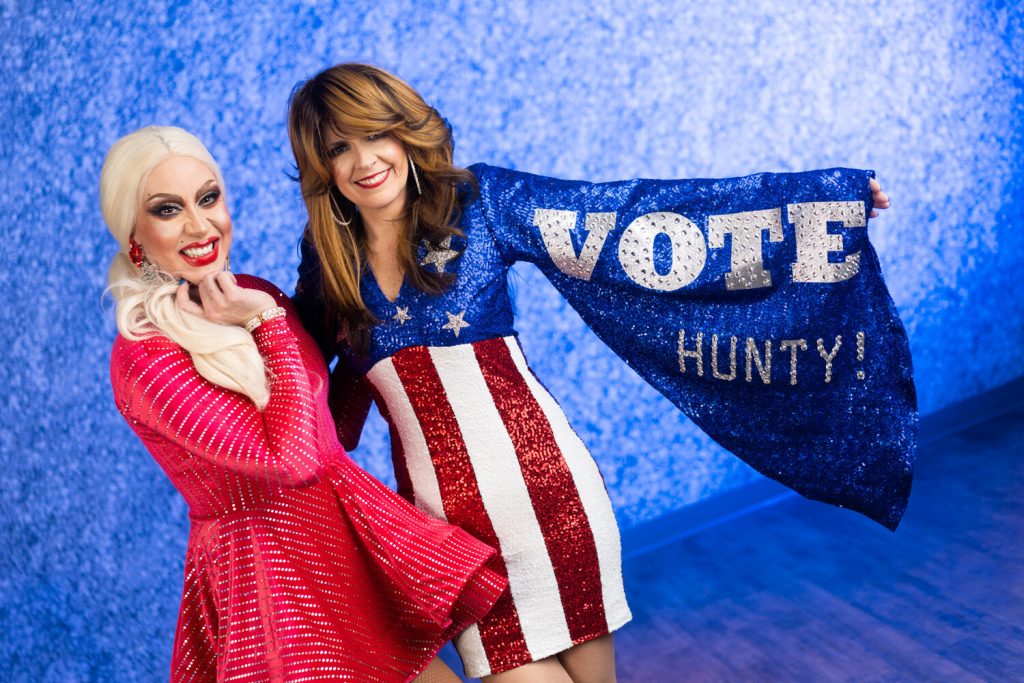 Election 2020 is HELLA important because….well, we need to vote OUT the Orange Menace of Stupidity in the White House and his dangerously corrupt minions in the House and especially the Senate in order to actually "Make America Great Again" rather than the continual slide into a dystopic fascist state that's currently happening.
So, we need to get out the vote for Tuesday, November 3rd and in order to make that happen, an amazing group was created to help make that happen…DRAG OUT THE VOTE is an initiative using drag performers to help get the word out to people that they must register to vote then actually do so when it comes time to make our voices heard. The group was originally created in 2017….HERE is their origin story!
Drag Out The Vote™ is a nonpartisan, nonprofit organization that works with drag performers to promote participation in democracy. We educate and register voters at drag events online and offline, by organizing local and national voter activations. Led by fierce drag kings and queens across the nation, we advocate for increased voter access and engagement in 2020 and beyond.
Conceived in 2017, Drag Out The Vote™ was born out of one woman's determination to get the LGBTQ+ and Allied communities engaged about voting. In realizing that 1 in 5 LGBTQ+ people is not registered to vote, and that 100 million people overall did not vote in 2016, Jackie Huba set out to find a solution.
Inspired by her friend Phi Phi O'Hara's Puerto Rico benefit (a massive drag production held in 2017 to raise funds for Hurricane Maria disaster relief), Huba decided to use the power of drag to motivate voters at events across the country. With a strong history of activism, the art of drag carries a long and storied history of impact on social justice movements across the United States.
Formally established in 2019, Drag Out The Vote™ has quickly positioned itself to use drag to engage voters of all struts of life to sashay their way to the polls.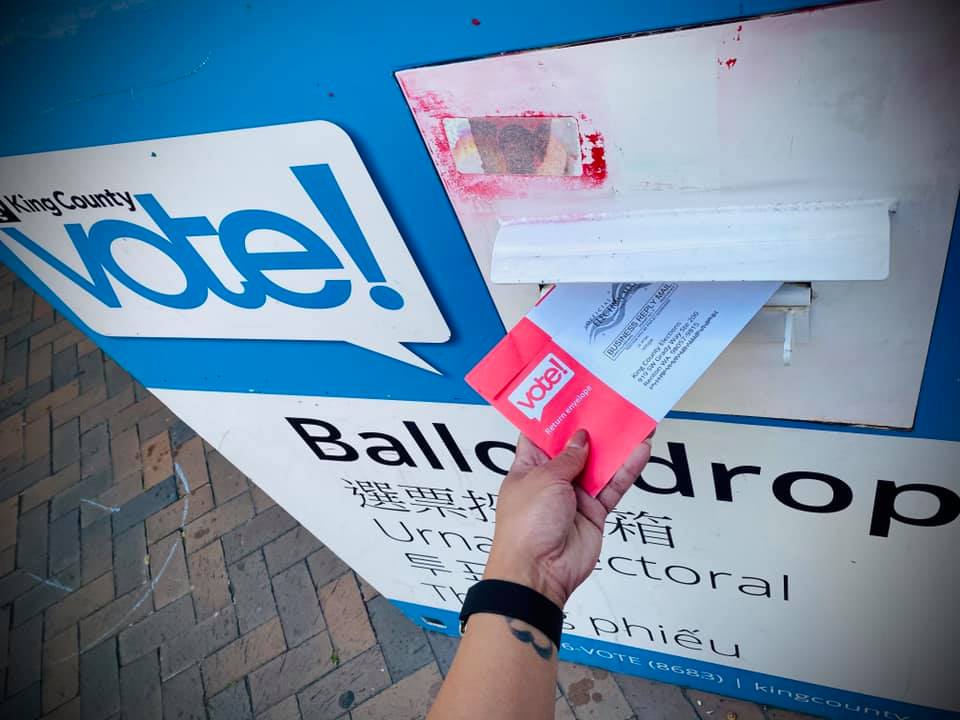 This year, it's even MORE important to Drag Out that Vote so hundreds of drag performers from across the country are participating. In California, their Secretary of State Alex Padilla is even partnering with the group to boost voter turnout in November. Via KQED:
"Every eligible voter should have the ability to cast a ballot free of barriers, and the LGBTQ+ community is no different," Padilla said in a statement.
Local stars are jumping on the Seattle bandwagon as well including our own Aleksa Manila who has this to say:
I'm honored to be with drag artists from across the country to #DragOutTheVote including Seattle Drag Legend, Gaysha Starr and Jiggly Caliente Brooks from RuPaul's Drag Race and Pose FX!

👑 As Drag Ambassadors, we'll be amplifying messages to get out the vote, and resources so our voices are heard at the polls this fall.

Follow @DragOutTheVote and check your registration at https://www.dragoutthevote2020.org/

-Aleksa Manila
(Visited 1 times, 1 visits today)