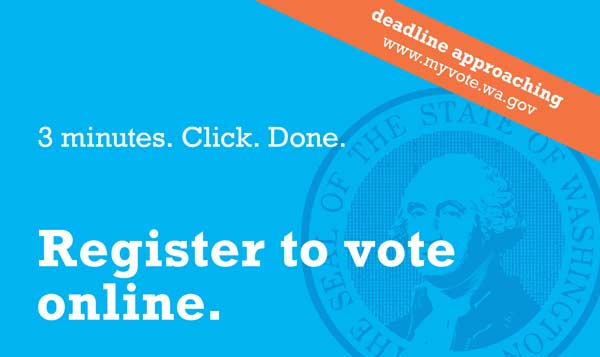 TICK TOCK!
No, it's not your biological clock. It's the Big Ben of outrage telling you to make sure you're registered to vote in your state so you can vote in 2018 primaries and the General Election on November 6, 2018.
If you're LGBTQ or an ally, then it's up to ALL of us to participate in the election process. Especially if you care about civil rights for LGBTQ people, but also human rights for everyone. 
Because, frankly, that Orange Asshole currently illegally parked in the White House with his crooked family and cadre of fascist flunkies and their administration HAS GOT TO GO. And, the only way to speed up that process is to flip the House and/or Senate into Democratic hands.
(If' you're LGBTQ and dumb enough to vote Republican, then ignore any pleas about voting. You just need to stay home and think about the error of your ways/lack of common sense and humanity.)
In Seattle and King County Washington you need to go HERE to register to vote. You have until July 9th to register online and until July 30th to register in-person in Washington State to guarantee you can vote in the August 7th Washington State Primary. If you flub up and don't make those deadlines, then you have until October 8th (online) and October 29th (in-person) to register to vote in the November 6th general election.
In the rest of the country, go HERE!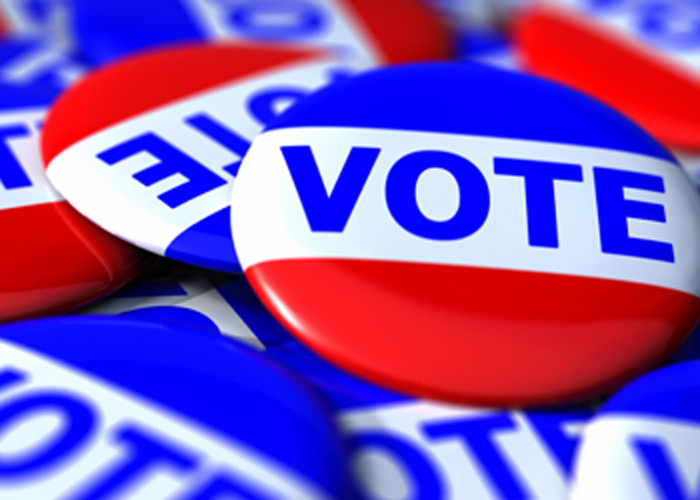 PS: The Greater Seattle Business Association (the GSBA) is hosting a Power Connect on Wednesday, July 11th where you can meet some of the candidates for WA State and National races. The skinny:
Date: Wednesday, 11 July 2018

Time: 05:30 PM

Fee: Free

Address: 2031 7th Ave, Seattle, WA

Location: The Amazon Meeting Center

Phone: 206-363-9188
GSBA is proud to organize the only pre-primary candidate event in our region focused specifically on the lesbian, gay, bisexual, transgender, and queer community. There are many contested legislative and judicial elections this year – come meet the candidates face-to-face and find out where they stand on YOUR issues. The format is a cocktail mixer where all guests are free to mingle at will. Food and beverages will be provided.

This is a non-partisan event, and all candidates in each race are invited and have been informed that participation does not imply an endorsement by any participating organization. Candidates from King, Pierce, Snohomish, and Kitsap counties running in local, statewide, legislative, and judicial races have been invited. Confirmed attendees will be listed soon.

This event is FREE however registration is required. As guests in Amazon's building, attendees must present a valid government-issued photo ID upon arrival.

Thank you to our community partners:
Entre Hermanos, Equal Rights Washington, Gay City, Gender Justice League, Ingersoll Gender Center, Legal Voice, LGBTQ Victory Fund, Out & Equal Seattle, Somos Seattle, TRANSform Washington
Confirmed Candidates Include

:

US Senate: Thor Amundson, Jimmie Deal, GoodSpaceGuy, Matthew Heines, Steve Hoffman, Don Rivers, Dave Strider, Clint TannehillUS House of Representatives:

District 1: Robert Mair

District 6: Douglas Dightman

District 7: campaign of Rep. Pramila Jayapal

District 8: Bill Grassie, Shannon Hader

District 9: campaign of Rep. Adam Smith

WA Senate Districts:
26: Emily Randall
30: Tirzah Idahosa, Claire Wilson
31: Immaculate Ferreria
34: Lem Charleston
37: Sen. Rebecca Saldaña
39: Claus Joens
43: Sen. Jamie Pedersen
45: Sen. Manka Dhingra
46: Sen. David Frockt
47: Mona Das
48: Rodney Tom

WA House of Representatives Districts:
1: Colin McMahon, Matt Seymour
5: Chad Magendanz
21: Rep. Strom Peterson
26: Marco Padilla
27: Donald Golden
29: Janis Clark
32: Keith Smith
36: Rep. Noel Frame, Sydney Gillman Wissel
37: Rep. Sharon Tomiko Santos, John Dickinson
38: Rep. June Robinson
41: Nathaniel Deily
43: Rep. Nicole Macri
45: Michael Curtis
46: Rep. Javier Valdez
48: Sen. Patty Kuderer, Cindi Bright, Amy Walen
(Visited 1 times, 1 visits today)