If you wanna be my BFF, one of the ways to our cold, jaded heart is a handsome new piece of outerwear….and, no, some boring puffy ski jacket from North Face or Columbia isn't gonna do the trick. We're talking GORGEOUS fabrics and silhouettes with a lot of pizzazz and VaVaVOOOOOM!
And, pretty hefty price tags but it's fun to WINDOW SHOP, right?
RIGHT????!!!!?!?!?
First up, TWO dreamy coats from Junya Watanabe Man…both are panelled with contrasting fabrics and double breasted…they're both dressy AND sporty. Like Posh and Sporty Spice out on a night on the town except that would never happen.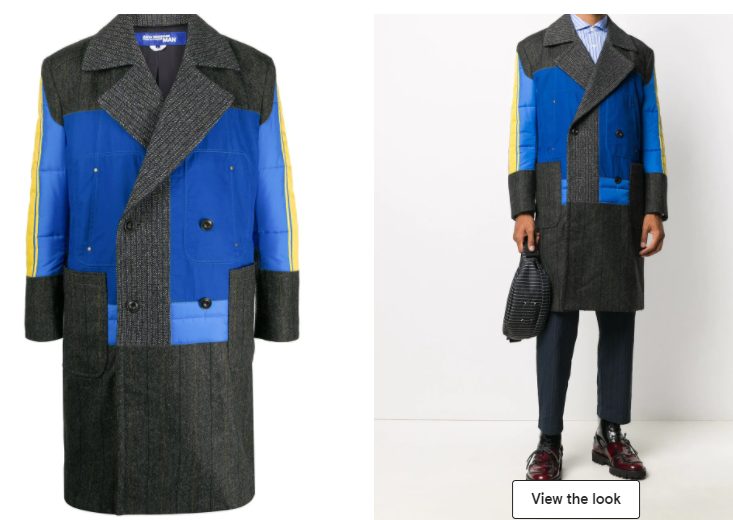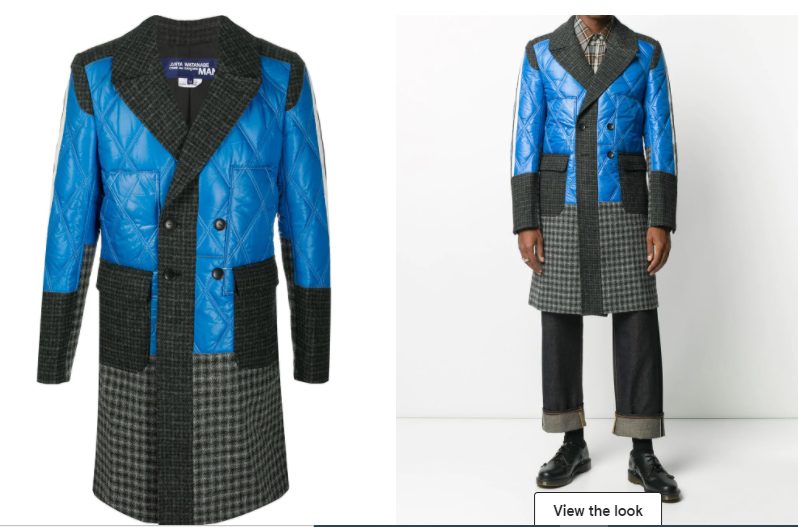 If you're feeling very "Neo" from The Matrix, then you can swirl about dodging bullets in slo-mo in this classic belted trench from Marni. It's a STEAL at $2890.

This coat is sooooo hot and wet looking….it's the coat equivalent of a "W.A.P."!!!! Better Get A Mop!!!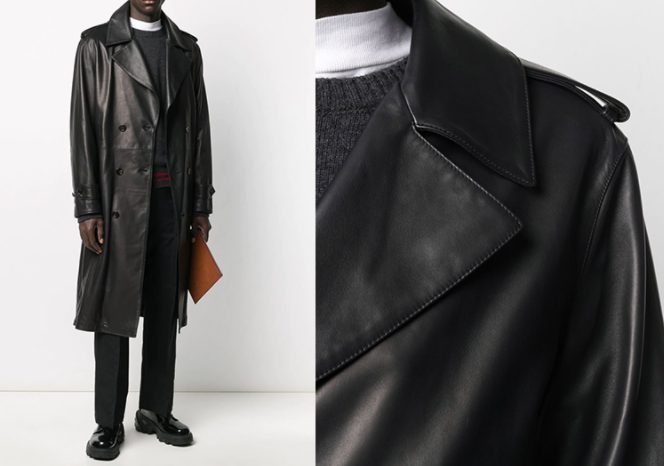 I better throw in something light and bright…I'm apt to do an "all black" fashion editorial because…well, black is the best fashion color ever and I will fight you if you disagree.

Anywho, thanks to Alessandro Michele, Gucci is a hot, hot, HAWT brand for the young stars of today and the kids of millionaires who have a huge clothing allowance. And, who doesn't need/want/crave a reversible, floral print quilty coat in vibrant autumnal colors?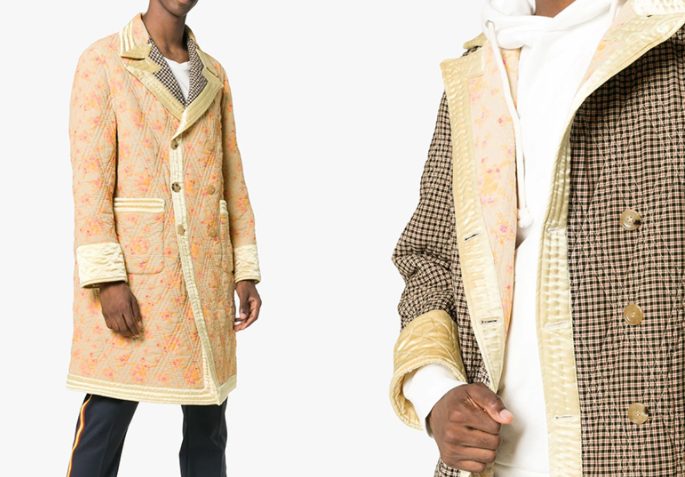 I'm obligated to include at least ONE puffy coat and this one from the on trend and very much up and coming fashion house 1017 Alyx 9SM is sleek while being puffy and deliciously metallic like mercury. It's also one of the cheaper, er, LESS EXPENSIVE options in this editorial and can be snapped up for only $1030!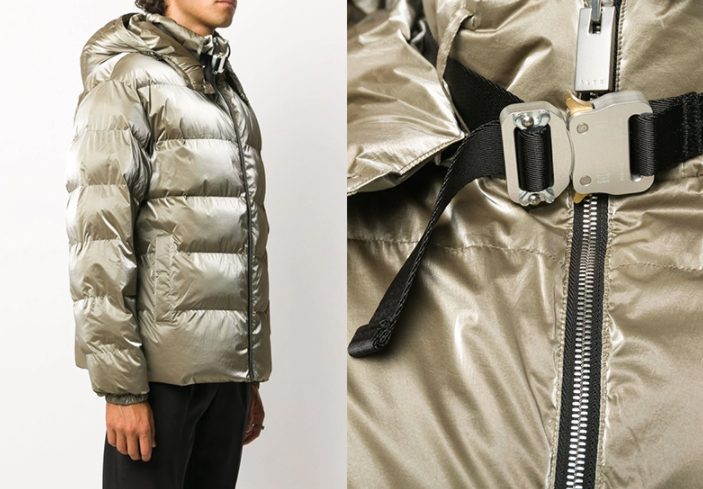 And, even though it's currently sold out, I'm still going to end with this insanely divine puffer from JW Anderson…it's so over the top and BIG FASHION and gorgeous that I would seriously marry this coat if such a thing were morally and legally allowed. I mean….LOOK AT IT!!!! It's so damn big it has its own ZIP CODE! (Postal Code for Canadians…)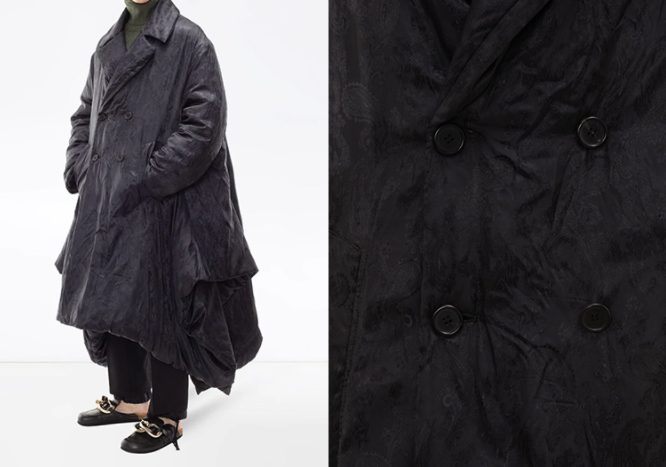 Oh, wait….here's a fun JW Anderson coat that IS in stock…it's a fun "handkerchief" coat that's roomy enough for two to enjoy! You could twirl your way around town looking FABULOUS for the 2 weeks a year that it's actually cold enough in Seattle to wear a woolen coat that cost $2015!!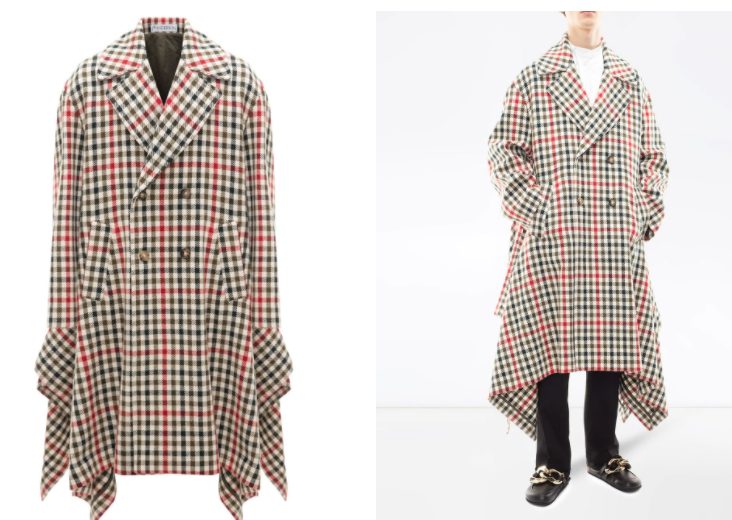 Please note I wear a Euro size 52 if it's a roomy fit on a coat or a 54 if it's not!
Also: I don't wear knock offs. Tacky.
(Visited 1 times, 1 visits today)