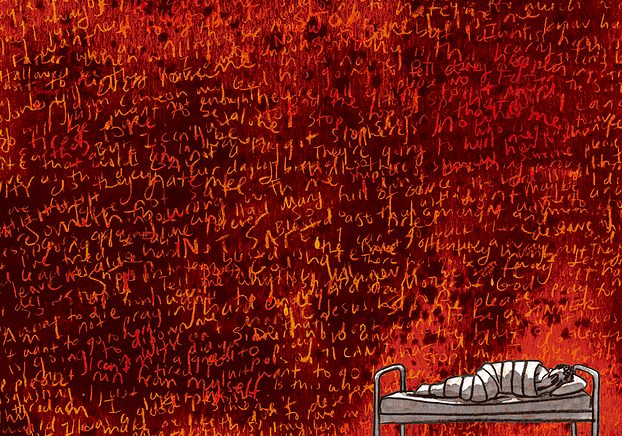 We are THILLED when we see former Seattleites do well themselves, especially ones we know, and we're tickled pink to see the success of illustrator/writer MIKE CURATO who left town several years to pursue his dreams of creating beautiful books...after years of entertaining folks with his live performance skills on area stages like Sylvia O'Stayformore's Bacon Strip.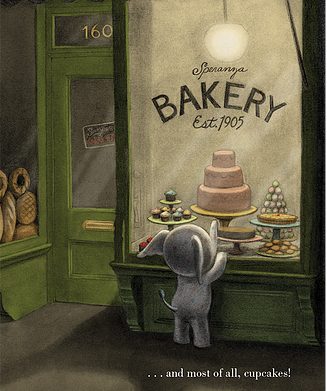 Mike left because he had a deal to bring his adorable creation, the cupcake loving, polka dot elephant Little Elliot to literary life. The result was Little Elliot, Big City which was a New York Times Best Selling listed hit that has led to 4 sequels as well as work illustrating stories for other children's book writers including Margarita Engle's All The Way To Havana.
Fast forward a few years and Mike was ready to tackle a book for older kids…and the result is his brand new graphic novel FLAMER, a semi-autobiographical look at being a confused gay teen coming to terms with his sexuality while spending a summer at Boy Scout camp. It's out September 1, 2020 from Godwin Books/Macmillan and it's recommended for ages 14 and up (but adults will also enjoy the charms of this story).
Via publicity:
I KNOW I'M NOT GAY. Gay boys like other boys. I hate boys. They're mean, and scary, and they're always destroying something or saying something dumb or both. I hate that word. Gay. It makes me feel . . . unsafe.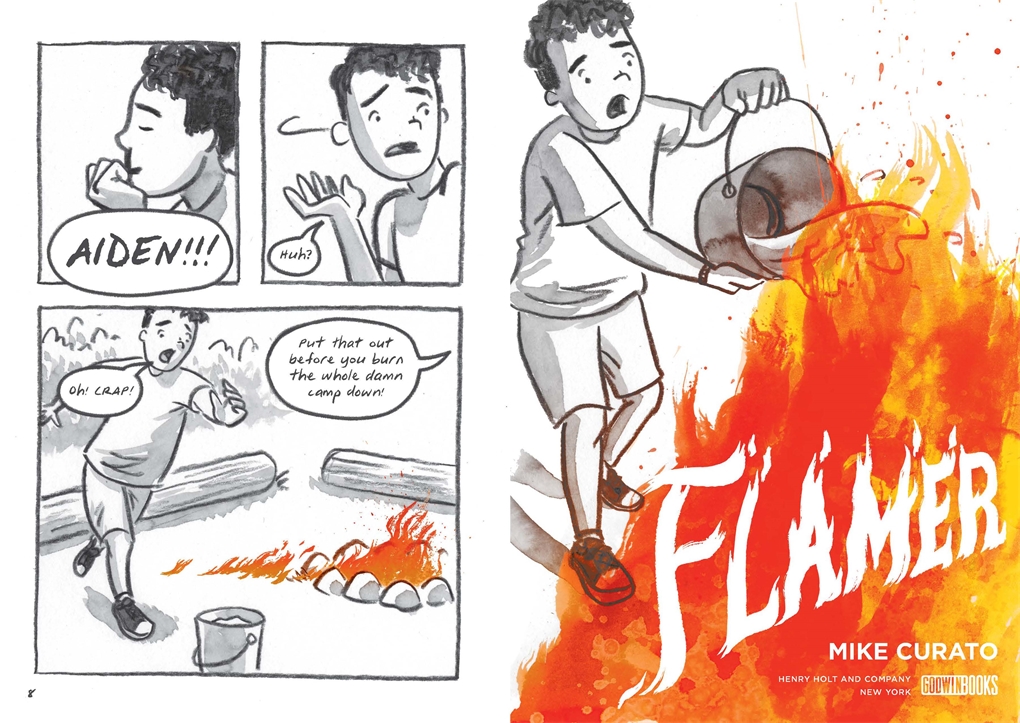 ​It's the summer between middle school and high school, and Aiden Navarro is away at camp. Everyone's going through changes―but for Aiden, the stakes feel higher. As he navigates friendships, deals with bullies, and spends time with Elias (a boy he can't stop thinking about), he finds himself on a path of self-discovery and acceptance.
Obviously "Aiden" = Mike but the freedom provided by being "semi-autobiographical" gives him room to take this story places that being strictly biographical prevents. It's a witty, warm hearted charmer of a book with beautiful illustrations in blacks and grays with vibrant flame colors emphasizing the "flamer" theme of the book. Highly recommended as a book for gay/questioning teens and for anyone who has gone through that shared experience…even if you managed to avoid the Boy Scouts!
(We barely managed to make it through Cub Scouts…)
Mike is throwing a virtual book release party on Tuesday, September 1st…whatever choice did he have in these pandemic times? You can join in that party AND snag yourself a copy of the book by clicking HERE to buy your ticket to "FLAMER Launch Event! Mike Curato with Jarrett J. Krosoczka".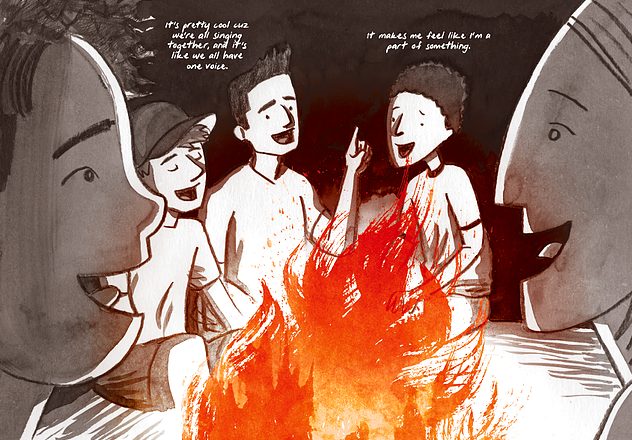 (Visited 23 times, 1 visits today)