October 27, 2020

•
by
Michael Strangeways

We live in a world turned upside down right now…pandemics and political upheaval and it's all so stressful. What we need is, a trip to the "Spa" with TWO musical groups…and Internet comedian/nasty bear cub Jordan Firstman.
Global chart-topping duo Icona Pop are back today with the official music video for their latest single, "Spa"; a new collaboration with global electronic duo SOFI TUKKER. Directed by Lauren Dunn, the video features cameos from writer, comedian and viral internet sensation Jordan Firstman and model, activist and internet superstar, Mia Khalifa.
"If we had to be stuck in a room with four other people, it would be Aino, Caroline, Jordan Firstman, and Mia Khalifa," SOFI TUKKER (née Sophie Hawley-Weld and Tucker Halpern) reveal. "That is also the group of people we'd want to be at a Spa with. That is also the group of people in the Spa video, and we couldn't be happier about it. It is totally ridiculous and over the top, like the song – on steroids. And it makes us smile every time we watch it. We hope it makes other people smile too — and maybe indulge in some self-care while they're at it."
"Spa," out now via RECORD COMPANY TEN/Ultra Music is an unadulterated banger from the powerhouse pairing. Speaking about the collaboration, Icona Pop's Caroline Hjelt and Aino Jawo explain, "We've been huge fans of SOFI TUKKER for a long time and doing this collaboration was really a dream. It was pure creative happiness in the studio and even though it was our first time working together it all felt so natural. This song is weird in the very best way and we hope that people can have a rave spa at home while listening to it."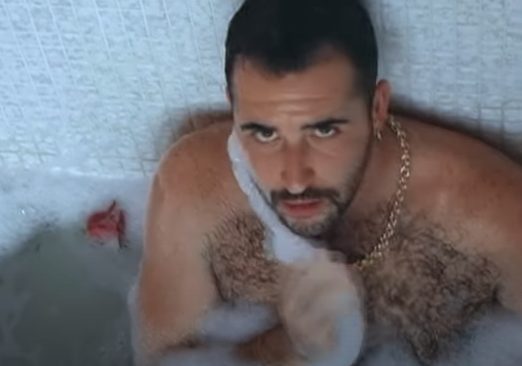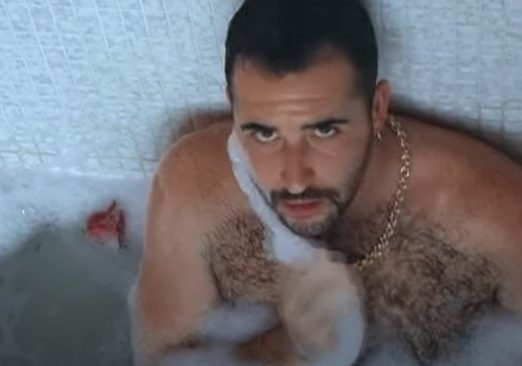 SOFI TUKKER add, "There's nothing like making a song with friends we love and admire. We had so much fun in the studio with Icona Pop making this track. We hope people can feel the joy and giddiness and ridiculousness that we all felt while making it. Even though we miss the club now more than ever, there's also never been such an important time for self-care. Put some cukes on your eyes." 
Spa follows two massive collaborations this year for Icona Pop, including "Right Time," with Australian producer and songwriter Hayden James, which Rolling Stone said "captures the feeling of the dance floor during this time of isolation," and "I Love My Friends," the lead single off Steve Aoki's recent album, Neon Future IV.
Swedish chart-topping duo Icona Pop continue to slay since their 2013 full-length debut, This Is… Icona Pop, which garnered critical acclaim from the likes of Pitchfork and Rolling Stone as the duo performed on The Tonight Show Starring JimmyFallon, The Today Show, Good Morning America, and America's Got Talent in addition to featuring on the iconic HBO series Girls and a popular Saturday Night Live sketch. They canvased the globe on sold out tours with Miley Cyrus, Katy Perry, and One Direction and joined Tiësto for the banger "Let's Go" in 2014. Along the way, the duo has performed alongside everyone from Avicii to The Chainsmokers as well as gracing the stages of Ultra, Tomorrowland, Mark Ronson's Club Heartbreak, and more. Since then, they have consistently filled the gap in music when it comes to upbeat, carefree, quality dance-pop.
 Last year, the girls DJ'd across Europe, Asia and North America as well as released a string of bangers including their Yves V and Afrojack  collaboration for "We Got That Cool." In addition, Icona Pop continued their message of inclusivity, self-acceptance and positivity on the road for their WorldPride tour, culminating with a show-stopping performance at Stockholm Pride that included a special appearance from Sporty Spice herself, Melanie C. 
Stay tuned for more news and music from Icona Pop.
Connect with Icona Pop Instagram Twitter Facebook
(Visited 4 times, 1 visits today)
As the Editorial Director/Co-Owner, Michael Strangeways writes, edits and does about a million other jobs for Seattle Gay Scene, Puget Sound's most visited LGBTQ news, arts and entertainment website now celebrating its 14th year as a media outlet. A semi-proud Midwesterner by birth, he's lived in Seattle since 2000. He's also a film producer who would like you to check out the Jinkx Monsoon documentary, "Drag Becomes Him" now available on Amazon.com. In his spare time, he gets slightly obsessive about his love for old movies, challenging theater, "otters", vodka, chocolate, "I,Claudius", Lizzie Borden, real books made out of paper, disaster films, show tunes, Weimar era Germany, flea markets, pop surrealistic art, the sex lives of Hollywood actors both living and dead, kitties, chicken fried steak, haute couture and David Bowie. But, not necessarily in that order.
Related Posts
Daydream State, the producing company who also own Neumos, Comet
...
We love a good collab especially in music, so we're
...