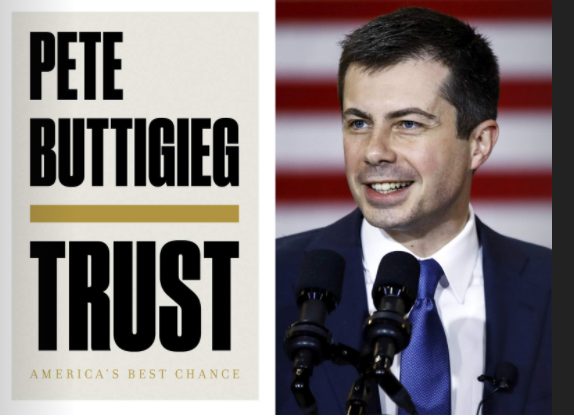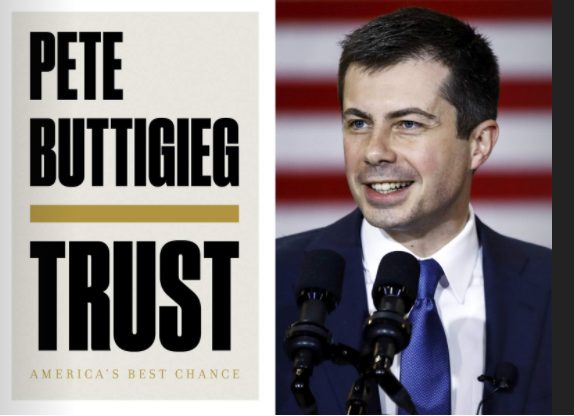 He looks like such a "nice young man" type, the adorably polite boy next door that old ladies just love to make cookies for and introduce them to their eligible grandchildren. And, in some ways, that perceived persona was a cross that Mayor PETE BUTTIGIEG had to bear when he first came on the political scene when he announced he was exploring the idea of running for President in the 2020 election. The out and proud young politician earned raves from many, especially in the LGBTQ community, for being a fresh, bold ray of light for the Democratic Party but that boyishness also earned him disdain from others who charged the young politician didn't have enough experience to run a national political campaign.
Ultimately, after some surprising early successes in the early days of Democratic primaries in 2020, Pete Buttigieg had to bow out of the race and he laid low for several months. But, in the last few weeks, Mayor Pete has emerged as a powerful champion of the man who did win the Democratic nomination, former Vice President Joe Biden. Buttigieg has hit the campaign trail for Biden in his bid to kick Donald Trump out of the White House.
But, even more importantly, Pete Buttigieg has become a media superstar for the Democrats with multiple appearances on Fox News where he denounces appalling actions from the Trump Administration and campaign with sharp words, fierce intellect and a steely charm. In the last two weeks, Buttigieg has appeared several times on Fox and other cable news outlets to offer rebuttal to everything from Amy Conehead Barrett's nomination to the Supreme Court to the ability of Mike Pence to lie with a straight face to Trump's temper tantrum over doing a virtual debate.
On Thursday, Buttigieg challenged attempts by the Trump Team to create drama over false allegations involving Joe Biden's son Hunter and supposed attempts by the Bidens to engage foreign interests in shady deals with this sly comeback:
"If they want to make this about the business deals of a government official, let's talk about the president of the United States having a secret Chinese bank account…"

-Pete Buttigieg
That is a reference to just released information that Trump had bank accounts all around the world while not paying any or little in tax in the United States.
We love this tough guy version of Pete…it's refreshing to see a Democrat be strong and tough for a change instead of wimpy and indecisive. More please!
There's been much speculation about what the future holds for Pete Buttigieg with many hoping for him to be named to a major position with the Biden administration should the Democrats triumph in the November elections. Hopefully when that happens, Buttigieg is placed in a position where he can continue to use his intellect and bulldog bravado to go after the crimes and misdemeanors of the Trump Regime and the Republican Party.
Mayor Pete also has a new book out, TRUST…more about it:
In Trust, Pete Buttigieg demonstrates how trust will be essential in order to face the unique challenges of the decades ahead.

Trust is essential to the foundation of America's democracy, asserts Pete Buttigieg, the former presidential candidate and South Bend mayor. Yet, in a century warped by terrorism, financial collapse, Trumpist populism, systemic racism, and now a global pandemic, trust has been squandered, sacrificed, abused, stolen, or never properly built in the first place. And now, more so than ever before, Americans must work side by side to reckon with the monumental challenges posed by our present moment.
(Visited 1 times, 1 visits today)