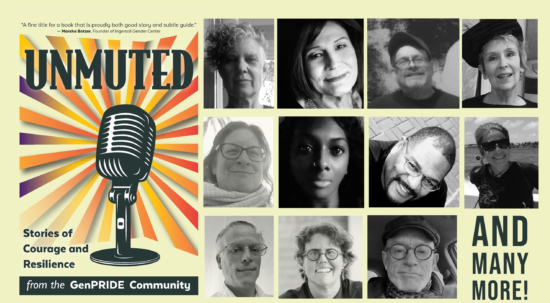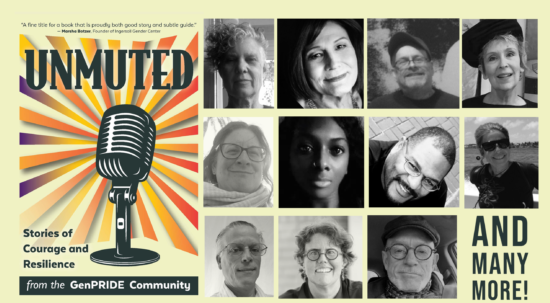 Generations Aging With Pride (or, "GenPride") was created 5 years ago after it became very apparent the City of Seattle had some catching up to do when it came to providing advocacy and services for aging members of the LGBTQ community. Other major cities had non-profit programs for queer elders, a growing group due to a huge surge of out and proud gay Baby Boomers, so community leaders went to the city to get backing for GenPride.
In the 5 years since their inception, the group has offered support and services to the community as well as being one of the primary backers of creating housing for LGBTQ seniors; the first apartment complex for Seattle's elder gay members is scheduled to break ground in 2021 on Capitol Hill, the heart of the city's queer community.
And, there is a vital need for these services and projects. Via GenPride:
As the baby boomer generation ages, LGBTQ+ adults over age 55 are among the fastest-growing populations in Seattle/King County. While the U.S. census has never measured the LGBTQ+ community, reports estimate that there are currently around 3 million LGBTQ+ adults over age 50. That number is expected to grow to approximately 7 million by 2030. And yet, this community remains virtually unseen.
"LGBTQ+ seniors face disparities in disability and health, economic and social discrimination," says Steven Knipp, executive director of GenPRIDE, a Seattle-based non-profit formed to address the needs of this underserved community.
According to the national organization, SAGE (Advocacy and Services for LGBT Elders), LGBTQ+ older people are twice as likely as their heterosexual peers to live alone, nearly 60% report feeling a lack of companionship, and over 50% reported feeling isolated from others. The health effects of prolonged isolation have been equated with smoking 15 cigarettes a day (Perspectives on Psychological Science, 2016.)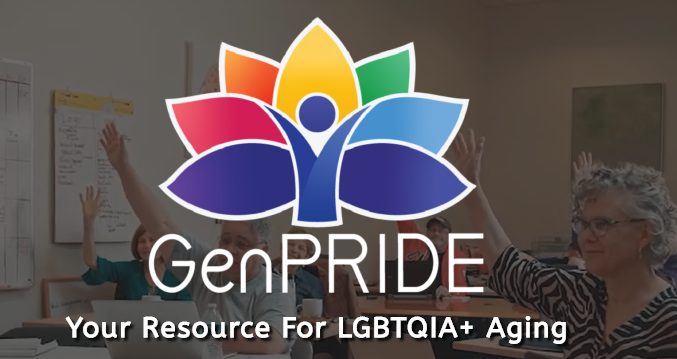 One of the projects GenPride created to address the needs of older LGBTQ members was a writing project that would allow participants the chance to explore their concerns about aging via writing about them with their peers.
Fourteen local writers gathered to share their stories in the month long course and they created a community of writers and friends who found that sharing their stories helped them conquer their fears about aging and gave them a sense of empowerment. This led to the idea of sharing their experiences with the world and out of that grew "UNMUTED: Stories of Courage and Resilience from the GenPRIDE Community" a new book that relays their stories that came out this week with all sales of the book supporting programs at GenPRIDE.
Their stories offer perspectives from a diverse group of LGBTQ community members, ranging from gay male and female perspectives to genderqueer and non-binary experiences; from people of color and from a span of ages from people just beginning their "elder path" in their 50s to older ones with a longer history of life experiences to draw from. These experiences explore a huge range of issues they've faced over the decades from life pre-Stonewall to the struggles of battles for equality in the early days of post-Stonewall life to the horrors of the AIDS epidemic in the 80s and 90s that mirrors some of the experiences older Americans now face in the era of Covid-19.
And, the book obviously deals with issues facing many LGBTQ people, of gender identity and sexuality and fears of loneliness and isolation as well as the struggles of grappling with health issues, addictions of all kinds, social injustice, relationships with family, friends and significant others and fear of what the future holds. But, the anthology also features stories of personal triumphs as well, the moments of joy and empowerment and sheer exuberance of being alive as an out LGBTQ person.
Unmuted is available in print, e-book, and audio form starting October 21, 2020. Books can be purchased directly from GenPRIDE, or via Amazon, Audible, and other online stores. You can also hear excerpts read by the authors over HERE!
(Visited 1 times, 1 visits today)