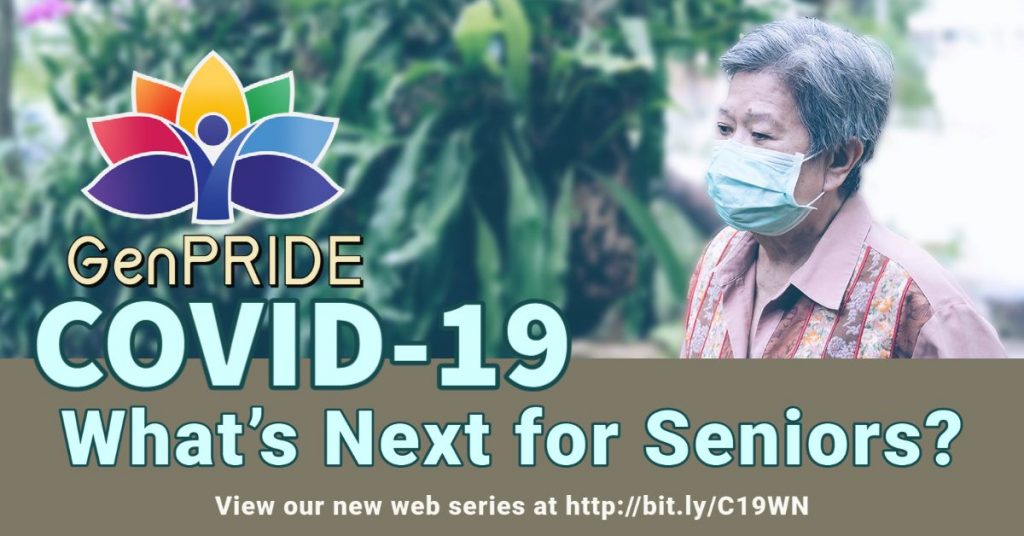 Coping with health issues is tough for older people but the dangers of Covid-19 and the need to physically isolate can take its toll on the lives of elders who frequently find themselves coping with issues of loneliness as they age. This can be especially a problem for LGBTQ elders who might not have strong family support networks.
Seattle's GenPride, an area support and advocacy group for LGBTQ+ elders is addressing these concerns with a new video series available on their YouTube Channel.
Via GenPride press release:
This winter brings a new take on an already dark season thanks to the COVID-19 pandemic, one that is especially hard on LGBTQ+ older adults. Older adults are more vulnerable to serious complications of COVID-19 and may need to stay more physically isolated than the rest of the population. 
GenPRIDE is now offering a free web series of quick, practical videos to help you prepare for surviving and thriving during this winter's social restrictions and health risks. New videos in the series will be added to GenPRIDE's YouTubechannel throughout winter to give you the latest tips and support, as conditions change.  
To view or subscribe to the web series, visit http://bit.ly/C19WN and stay connected with GenPRIDE!
Tags: GenPRIDE, Seattle LGBTQ Seniors, Staying Healthy in the Winter of COVID-19