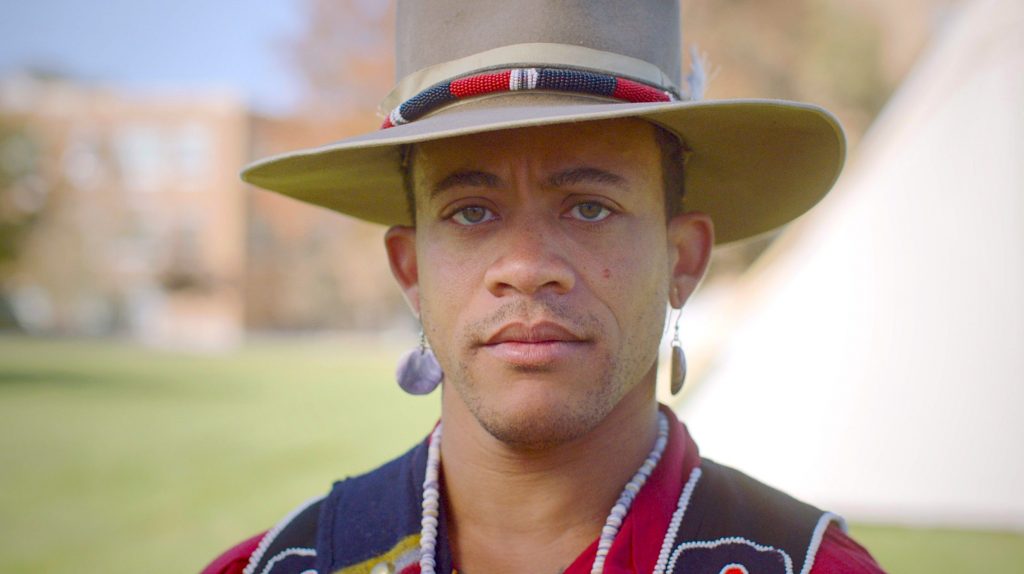 This sounds fascinating.
"Trans in Trumpland" is a 4 part docuseries created and made by a trans owned production company, that focuses on the lives of 4 people from the transgender community trying to survive during the the very difficult years of the Donald Trump Administration.
The series will examine a variety of issues, including dealing with bathroom bans and the Trump's policy to remove transgender people from the military and through the eyes of 4 very different individuals each living in a "Red State" where living as a transgender person is even harder.
The series drops on February 25th through a variety of platforms. MORE down below: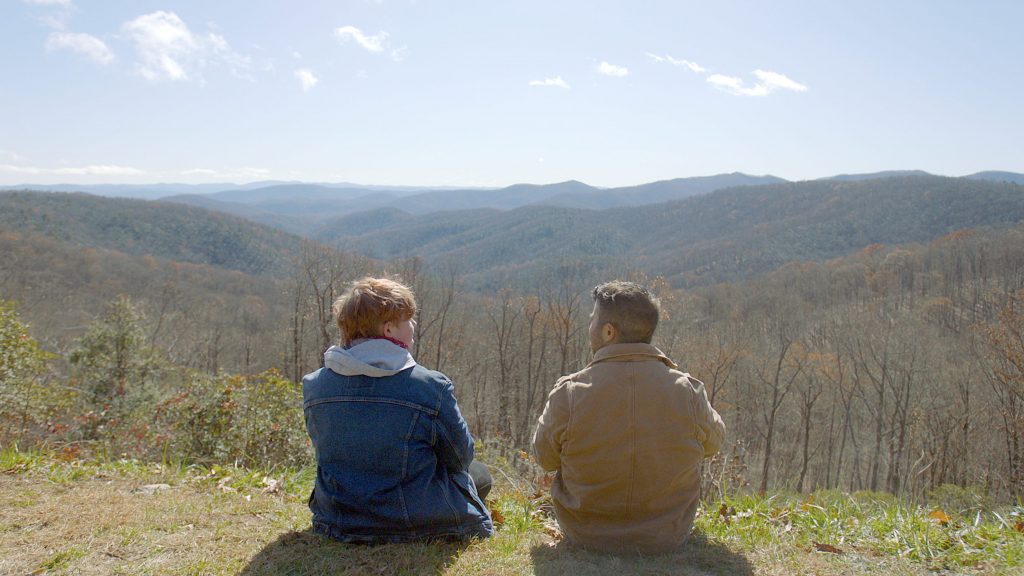 Trans in Trumpland will be available on February 25th to US and  Canadian audiences on Topic through Topic.com and Topic channels through AppleTV & iOS, Roku, Amazon Fire TV, Android, and Amazon Prime Video Channels
Trans in Trumpland examines the struggles and resiliency of the transgender community under the Trump administration and features intersectional issues such as race, immigration, and poverty. The series, created by trans-owned production company TransWave Films, is directed by Tony Zosherafatain and produced by Jamie DiNicola. Trace Lysette (Hustlers, Transparent) executive produces alongside trans activists Miss Major Griffin-Gracy & Chella Man and Topic's Ryan Chanatry & Jeff Seelbach.
Each episode of the series focuses on a different trans person who is living in "Trumpland," states where they face transphobic laws as well as discrimination and violence. Director Zosherafatain travels across the country, shedding light on the trans experience in America and also allowing him to come to terms with his own experience as a trans man. The series' subjects run the intersectional gamut, from 13-year-old Ash in North Carolina, home to the infamously discriminatory "bathroom ban," disallowing trans people from using the bathroom of their true gender, to Shane from Idaho; a Native American Army veteran who speaks out against the Trump administration's trans military ban.
Meet the Characters


Episode One, North Carolina – Ash

As we uncover Tony's personal story, we meet Ash, a young transgender boy living in rural North Carolina. Ash brings us behind the national news headlines to show us what it is really like to be a trans youth in North Carolina — a state that is notorious for its anti-trans bathroom laws and school policies.
Episode Two, Texas – Rebecca

In Texas, Rebecca, a trans Latinx immigrant from Mexico, battles a deeply transphobic immigration system to gain asylum in the U.S. Detained three times by ICE, Rebecca is resilient and maintains a close relationship with her family.
Episode Three, Mississippi – Evonne

In Mississippi, we meet Evonne, a Black trans woman who runs the state's only transgender non-profit, which provides vital care to Mississippi's violently neglected LGBTQ community.
Episode Four, Idaho – Shane

In Idaho we meet Shane Ortega, America's first openly transgender soldier, who uses his Native American heritage to point us toward a brighter future.

---
About TransWave Films
TransWave Films is a trans-owned and run production company based in NYC. TransWave Films is one of the first of its kind. In what is being coined as the "trans tipping point," transgender narratives have become more and more common within mainstream media; however, most of those stories don't have trans and queer people behind the camera telling them. TransWave Films is here to change that.

About TOPIC
Topic is the new streaming service from First Look Media, curated for a curious and engaged audience seeking smart, provocative and meaningful entertainment. Topic features North American premieres and programming from around the world, complemented by a diverse slate of originals including scripted comedies and dramas, talk shows, documentaries, features and more. Topic is available to US and  Canadian audiences on topic.com, AppleTV & iOS, Roku, Amazon Fire TV, Android, and Amazon Prime Video Channels, with more coming soon.  Currently streaming on Topic is the original series What's Your Ailment?! hosted by comedian Maria Bamford; the festival darling documentary short Broken Orchestra, and the 2020 IDA Shortlisted Call Center Blues, and Venezuela's selection for the 2021 Academy Awards, Once Upon A Time in Venezuela.
(Visited 2 times, 1 visits today)