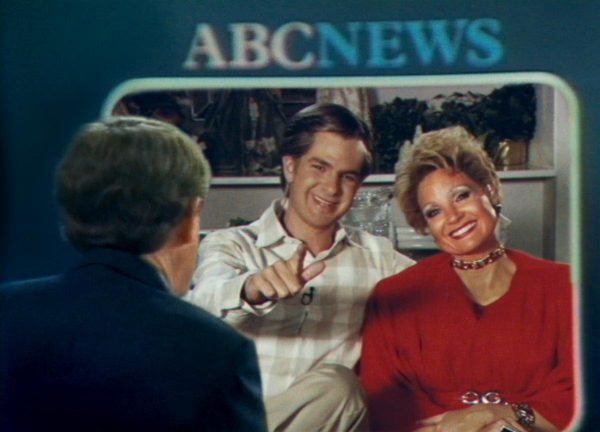 I smell Oscar Bait!
Yes, the upcoming motion picture THE EYES OF TAMMY FAYE about the late Tammy Faye Bakker, the televangelist caught up in a huge scandal in the 1980s along with her creepy husband Jim, has "Oscar Grab" written all over it! At least for the divine Jessica Chastain as the big eyed, bubbly preacher/singer/puppeteer who also produced the film.
And, it also co-stars the terrific out lesbian actress Cherry Jones as Tammy's dour mom…more BAIT!
Fun fact: I lived in Minneapolis in the mid 1980s in an apartment building just a couple blocks away from the Bible college where Jim and Tammy met and fell in love! I always joked that maybe I actually lived in THEIR apartment.
It's also funny that everyone assumes that Jim & Tammy were southern gospel type preachers but in reality, Jim was from Michigan and Tammy Faye was from upstate Minnesota on the Canadian border which explains her crazy accent.
Definitely a movie we'll need to check out this fall.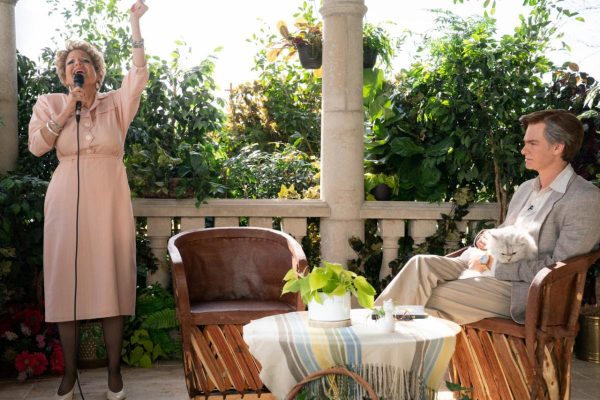 THE EYES OF TAMMY FAYE is an intimate look at the extraordinary rise, fall and redemption of televangelist Tammy Faye Bakker. In the 1970s and 80s, Tammy Faye and her husband, Jim Bakker, rose from humble beginnings to create the world's largest religious broadcasting network and theme park, and were revered for their message of love, acceptance and prosperity. Tammy Faye was legendary for her indelible eyelashes, her idiosyncratic singing, and her eagerness to embrace people from all walks of life. However, it wasn't long before financial improprieties, scheming rivals, and scandal toppled their carefully constructed empire.

IN THEATERS SEPTEMBER 17, 2021
Directed by: Michael Showalter
Written by: Abe Sylvia
Produced by: Jessica Chastain, p.g.a., Kelly Carmichael, p.g.a., Rachel Shane, p.g.a., Gigi Pritzker
Cast: Jessica Chastain, Andrew Garfield, Cherry Jones, Fredric Lehne, Louis Cancelmi, Sam Jaeger, Gabriel Olds, Mark Wystrach, and Vincent D'Onofrio
(Visited 2 times, 1 visits today)