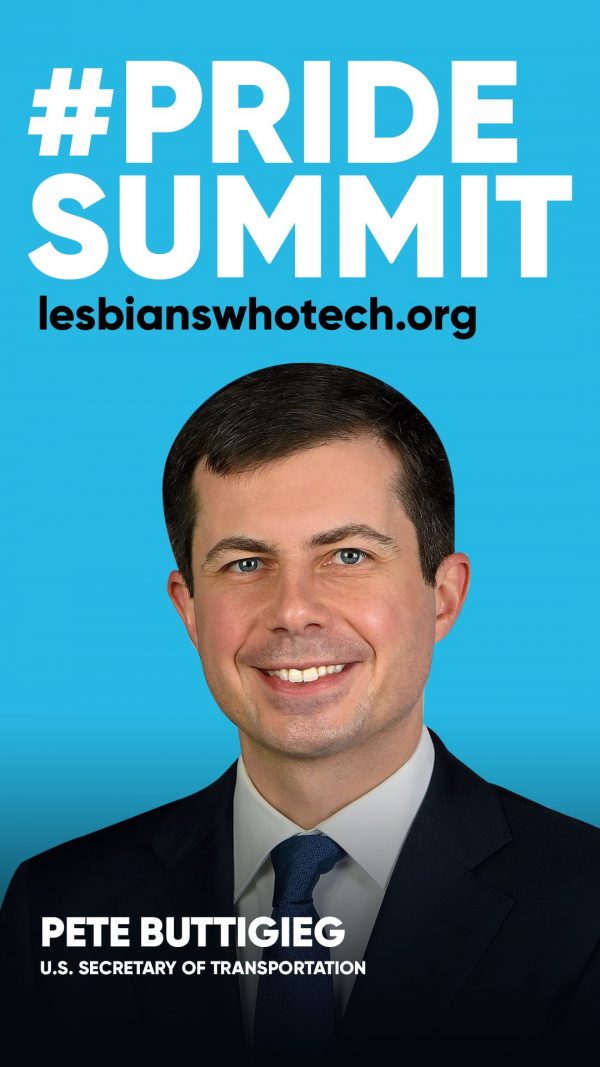 As always, the upcoming Pride Edition Lesbians Who Tech summit has a star studded roster of big names from the world of politics, finance, business and the entertainment industry for their 2021 edition happening for five days beginning June 21st.
For past summits, they've had everyone from Hillary Rodham Clinton to Kamala Harris and for this month's Pride Summit, they've just announced: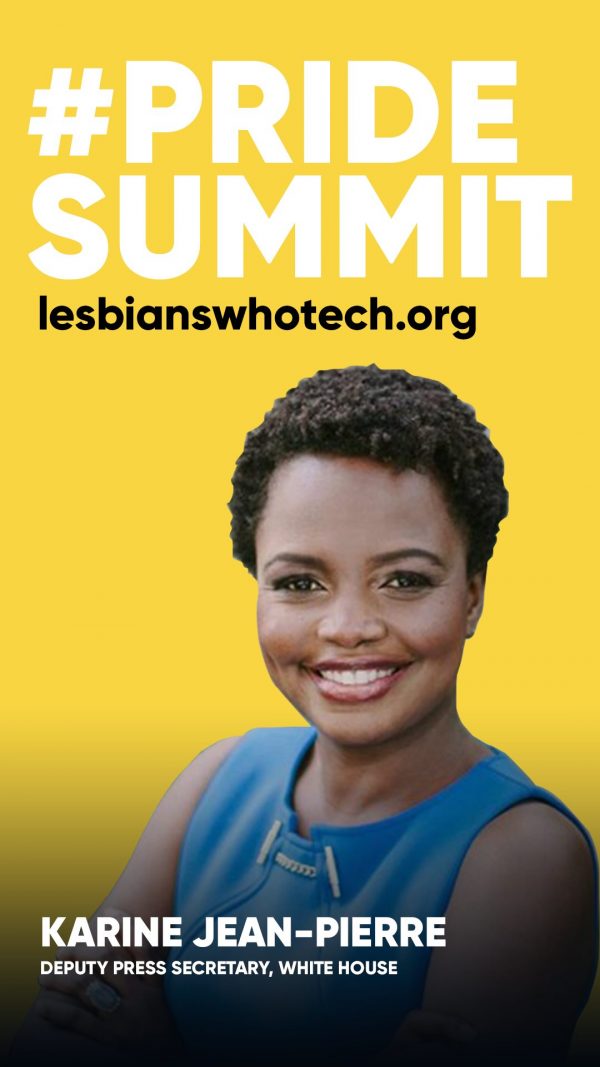 Principal Deputy Press Secretary Karine Jean-Pierre, who made history as the first openly gay spokeswoman and first Black woman to lead a White House press briefing in 30 years.
Secretary Pete Buttigieg, the first openly gay Cabinet member who is leading America's effort to move us away from fossil fuels and spark a sustainable energy revolution to help combat the climate crisis.
Sophia Bush, actress, producer & activist who is a staunch supporter of LGBTQ rights, as seen in her protest of Prop 8. She is also a founding member of the movement Time's Up, where she created a clothing line benefiting Planned Parenthood and gave a speech at the Women's March.
Alexis Ohanian, who spent an entire week on Capitol Hill lobbying business leaders and lawmakers from both parties for a national family leave policy.
To snag tickets to this year's VIRTUAL online event (not in person) go here.
There's even ways to score FREE tickets to the event:
GUIDE TO GETTING YOUR FREE SUMMIT TICKET

Free Keynote Ticket
We offer a 100% free ticket. Grab your ticket here and get notified as we confirm big speakers and count down with your virtual squad.


All Access Free Scholarship Tickets
We are giving away thousands of all access scholarship tickets for students, entrepreneurs, unemployed techies, and really anyone who needs support. That way you can meet mentors, talk to companies about jobs that interest you, and MORE! Apply here.


If you're affiliated with a university, college, or bootcamp, please help us get the word out and your students free tickets. We understand school is out, but if you still have ways to reach your students over the summer, fill out this interest form and we'll get you the materials you need to spread the word.


Let Your Boss Cover Your Ticket
This is a no brainer. Supporting you during Pride Week and covering your super low cost Pride Summit ticket is a great way for your company to help you get the tools and resources you need, and celebrate you at the same time. Download this letter and send it to your boss.


Have Your ERG Send You & Your Fellow Teammates
Your ERGs are set up to support you, especially during Pride. Email your Women's, LGBTQ, Black, Latinx, Parent's or really any resource group to see how they can support you and other leaders attend Pride Summit. Need help finding the right person, email us at Squad@lesbianswhotech.org and we can help.

(NOT IRL) PRIDE 2021 SUMMIT

RSVP • CONVINCE YOUR BOSS • APPLY TO SPEAK • SPONSOR
ATTEND OUR LINKEDIN EVENT TOO
(Visited 21 times, 1 visits today)