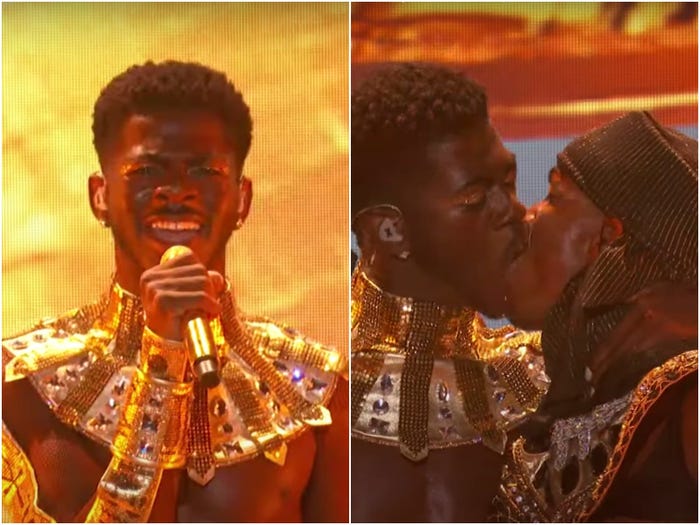 This year's BET Awards had something for EVERY one…well, if you were LGBTQ on this Sunday's (June 27th) telecast.
Superstar queer icon Lil Nas X performed his hit song, "Montero (Call Me by Your Name)" wearing a sexy Egyptian style costume and ended the number by making out with a male dancer.
We think there might have been tongues…
Hot.
Naturally, the world went crazy with LGBTQ people and allies loving it and others (dumb bigots with the usual cry of "not in front of the children!!!!")…not so much.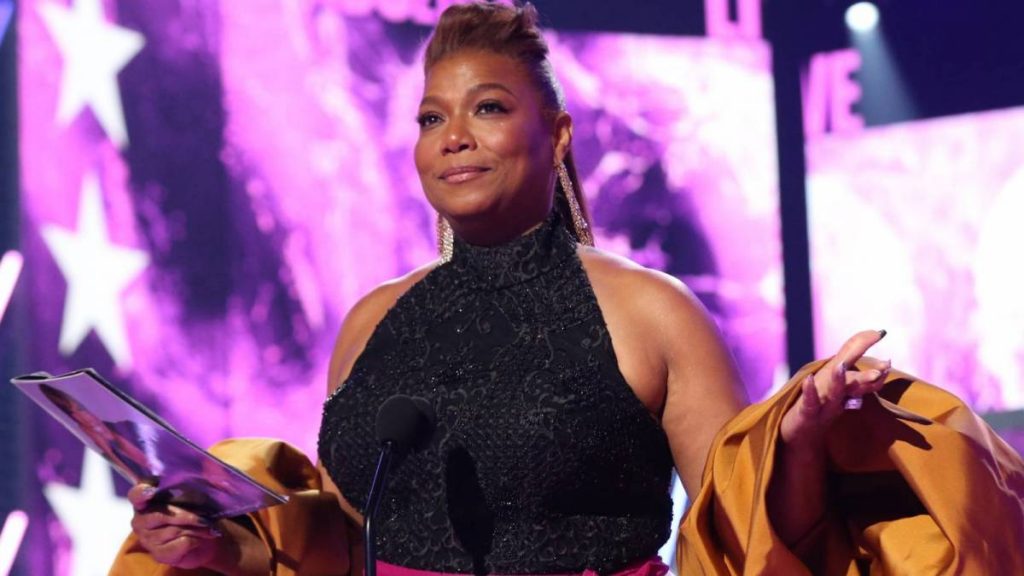 Oh, and after DECADES of being coy about it, the legendary Queen Latifah seemed to have actually came out of the closet during her acceptance speech for being honored with the BET Lifetime Achievement Award. A clearly emotional Latifah ended her acceptance speech with:
"I'm gonna get off this stage, but I thank you so much for all of you, the fans for supporting every crazy-ass thing I've done through the years….And thank you for making Equalizer No. 1. Eboni, my love. Rebel, my love. Peace. Happy Pride!"
Eboni would be Eboni Nichols who has rumored to have been partnered with Latifah since 2013. And, Rebel is the son they had in 2018.
It wasn't quite the same as saying, "Hey, y'all…I'm a lesbian!" but it's great she finally acknowledged the elephant that's been in the room for…how many years? DECADES!
(Visited 1 times, 1 visits today)