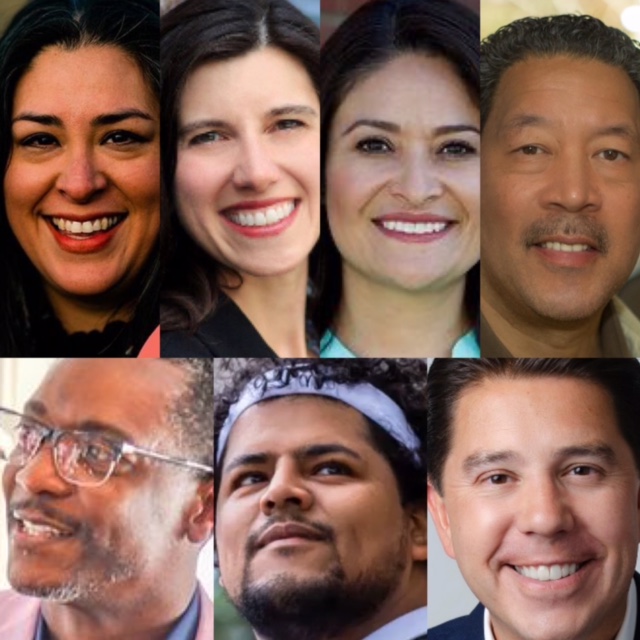 The last few years have really been a clusterf*ck of horror, haven't they? The Illegitimate Donald Trump Administration…Wealth Disparity…Republican Party Fascism…Protests Over An Overly Militarized and Frequently Racist Police Force…Covid-19 Pandemic…Inflation…The Constant Battles Over Pineapple On Pizza…
We live in Troubled Times.
Now, it's time to vote (again….we do this a lot!) in Washington State to elect various local leaders and decide on various ballot issues. For those of us living in Seattle, it also means we have a mayoral election which means it's time to vote for yet another city leader who will only probably last for one term before flaming out at some point within the next four years.
Since our current mayor, Sith Lady Mayor Jenny Durkan decided that it was probably foolish of her to run for a re-election she was likely to lose after receiving a lot of criticism over her handling of…well, EVERYTHING, but specifically 2020's Black Lives Matter/George Floyd Murder protests where Mayor Jenny authorized the Seattle Police Department to tear gas protesters and an entire neighborhood for two months last summer.
There's a number of people running for the mayor's seat, representing the wide diversity of the city including people of Indigenous, Latinx, Black, Asian and LGBTQ backgrounds. Most of the major candidates feature somewhere on the "Liberal/Democrat" spectrum ranging from "Very" to "Moderate" to "Kinda/Sorta".
As a result, we have no idea who we're voting for….not really any inkling at all, if we're being honest. No one is really grabbing us at the moment…and, the clock is ticking because primary ballots are out now and since Washington State is a Vote By Mail state, you need to get them in the mail/ballot box by Tuesday, August 3rd. (The general election is Tuesday, November 2nd.)
The Greater Seattle Business Association is providing some relief for those of us who need more information on the major Seattle mayoral candidates. They've interviewed 7 top candidates and slapped them on YouTube, asking them questions important to our community. Check them out to get answers to the questions you might have. More via the GSBA:
Seattle Mayoral Candidate Interviews
With a large field of candidates running for Mayor in Seattle this year, the GSBA Policy Council decided to do pre-primary video interviews with candidates. With questions submitted by members and the Policy Council, the candidates were able to speak to some of the most pressing issues for GSBA members in Seattle. Policy Council members Denise Diskin and Eve Hwang, along with GSBA's Matt Landers, conducted these interviews during the second week of July. Each video is around 15-20 minutes long.

Click links below to see YouTube video interviews.
(Visited 1 times, 1 visits today)