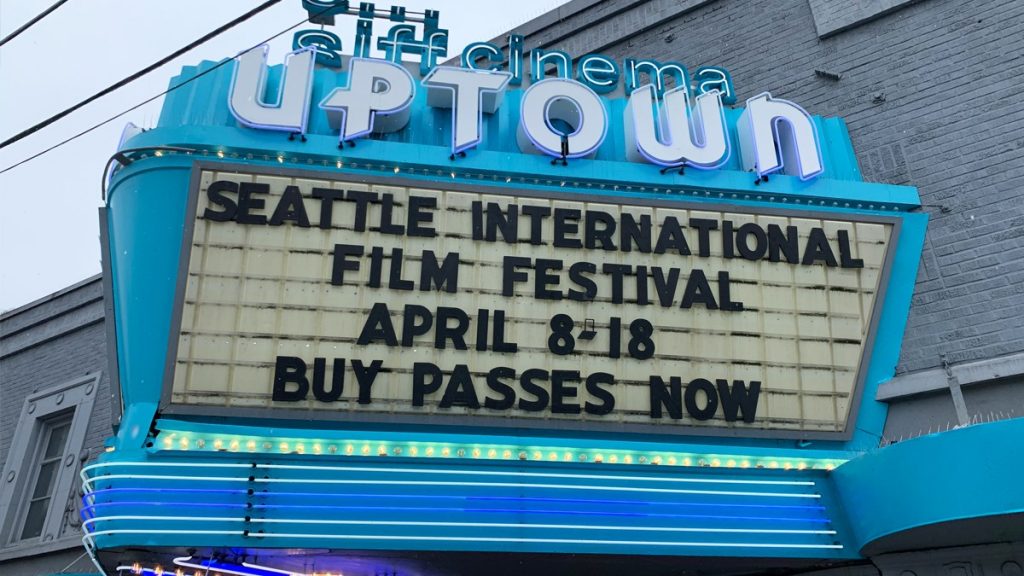 Good news for local cinema fans, especially ones who enjoy independent films…SIFF, aka the Seattle International Film Festival, has announced they'll return to live, in-person screenings in October of 2021.
SIFF's Artistic Director Beth Barrett made the announcement last week that federal funding had come through to enable them to reopen. In addition to its huge annual film festival, SIFF operates at three venue year round. According to the announcement, SIFF's popular Capitol Hill cinema, The Egyptian and SIFF's home base small screening space at their Film Center on the campus of Seattle Center will open their doors in October.
Much needed remodeling of their 3 screen cinema at The Uptown in Seattle's neighborhood of the same name (or, Lower Queen Anne for those who prefer that moniker for that 'hood) will mean that venue will open at a slightly later date.
This means people can enjoy live cinema during the busy fall film season when many prestige films open seeking end of year award attention.
The press release in full:
SIFF is returning to the cinemas this October! Though we are still nailing down the final details, we will soon be announcing exact dates and programming for our fall reopening.
Similar to other nonprofit arts and culture organizations, our ability to reopen sustainably has depended largely on being awarded the U.S. Small Business Administration Shuttered Venue Operators Grant we applied for in early May. Fortunately, we learned last week that we have received the grant funds and thus are able to move forward confidently with reopening!
We know it's been a long wait, and we're just as eager to reopen as you are to return. We've been balancing our enthusiasm to return with the responsibility of ensuring a safe and sustainable reopening and of completing critical facility updates, some of which you'll notice upon your return to the Uptown: a freshened space with an updated HVAC system, roof repairs, and interior renovations. Our plan is to first open the Egyptian and Film Center in October, followed shortly by the Uptown once that work is complete.
Finally, thanks to each and every one of you for your continued support. We cannot wait to gather again and have the kinds of experiences unique to being together in the cinema. 

Yours in the power of film,
SIFF Artistic Director
Beth Barrett

If you'd like to continue to support SIFF, you can:
(Visited 1 times, 1 visits today)