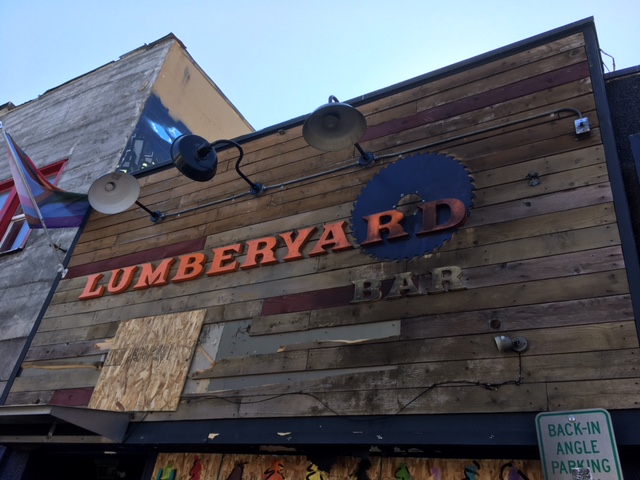 LGBTQ Seattle was horrified by the devastating fire that destroyed popular White Center venue The Lumber Yard Bar and other businesses on July 5th. Fans of the bar and especially the communities of White Center and the surrounding neighborhoods in West/Southwest Seattle also rallied around the bar and grill as well as the other businesses affected by the fire and gave generously to fundraising GoFundMe accounts.
The fire was ultimately determined to be arson and while investigators continue to seek out who started the fire which originated in the basement of The Lumber Yard, the owners of the bar, Nathan Adams and Michale Farrar quickly vowed to rebuild.
And, they wasted no time in finding a new location announcing on July 13th via social media " We are very happy to announce, we have found a new home in White Center!! " but giving no details on the exact location for Lumber Yard 2.0.
We at Seattle Gay Scene love both a good challenge and discovering useful an interesting information so we trotted out to White Center and quickly got some answers…by eavesdropping on the conversations of some folks having afternoon cocktails/beers on the patio of a popular restaurant just a few doors down from the buildings burnt in the July 5th fire. The poo seems to be the new Lumber Yard will move across the street to a vacant retail space that, back in the day, used to be one of White Center's many adult entertainment venues.
Here's a photo of the space believed to be the new Lumber Yard home: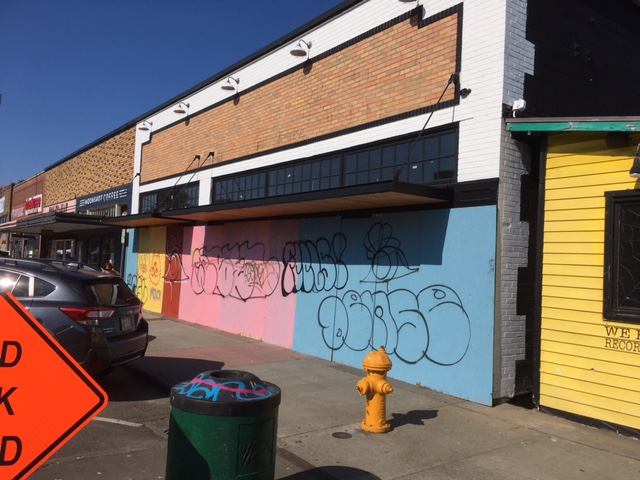 There's also a fundraiser coming up on July 3oth at The Boombox Bar just up the street from the rumored new Lumber Yard space on 16th Avenue SW.
The skinny:
Boombox Bar invites you to join a fun night for a great cause. When fire burned through the Lumber Yard Bar it not only destroyed the building but also caused hardship for many of its employees. Boombox and Dolly & The DJ would like to raise some much needed funds to assist our friends, the employees of The Lumber Yard Bar.Join us for a night of drag, music by DJ Al and fun, featuring performances by:


Rylee Raw
Whispurr Watershadow
Old Witch
And Dolly Madison

An entry fee of $10 will benefit the fundraiser along with 25% of Boombox sales during the event.Boombox is located across the street and slightly north of Lumber Yard Bar at 9608 16th Ave SW.Thank you for your support, we can't wait to see you! (Consider showing up early to secure a seat)
(Visited 8 times, 1 visits today)