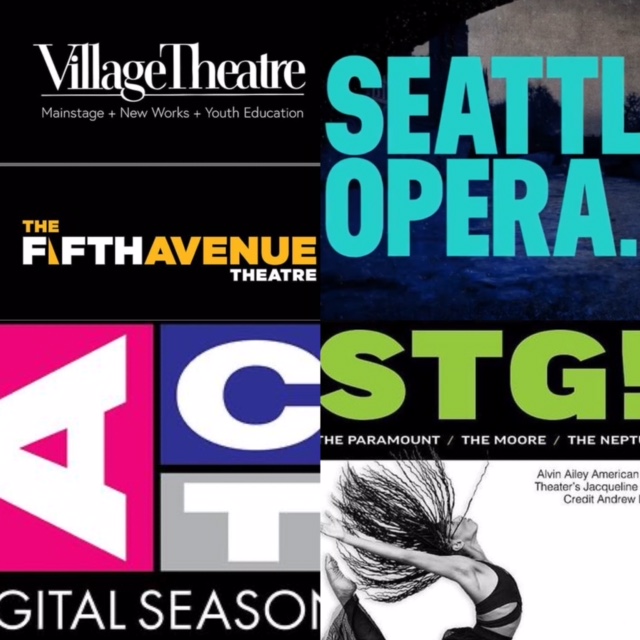 Pretty much every major performing arts organization in Seattle issued press releases today announcing they would require all patrons to have proof of Covid-19 vaccination before being allowed entry to any of their indoor performances or proof of a recent negative test for the virus. Some of the groups also announced masking requirements while indoors as well.
Pacific Northwest Ballet, Seattle Opera, The 5th Avenue Theatre, ACT, Seattle Rep, Seattle Symphony, Village Theatre, Taproot Theatre Company, Seattle Public Theater and others have all released statements outlining their guidelines for events once they re-open for live performances this fall and winter. These requirements can vary slightly from venue to venue. Check out individual websites/social media for each group for more specific information. Requirements can obviously change over time as well.
Seattle Theatre Group, aka "STG", the operator of The Paramount, Moore & Neptune Theatres announced over a week ago that all venues will require proof of Covid-19 vaccination for all performances/events and will maintain the current policy of wearing masks, except when drinking or eating beginning immediately.
This follows similar actions by many currently open restaurants, bars, cabarets, and night clubs through out the city including many LGBTQ specific businesses like Queer Bar, The Cuff, The Wildrose, Neighbours, the Kremwerk complex, CC Attles and others who require patrons show proof of vaccination/negative Covid status at the door.
Governor Jay Inslee also announced today that all employees of any kind of school in the state must be vaccinated against Covid-19.
State, city, and commercial businesses are all taking extra steps to slow the spread of the Delta variant of the Covid-19 virus. The rapid rise in cases, hospilizations and even deaths has largely occurred due to non-vaccinated individuals getting Covid and requiring hospilization. While the Delta variant can affect those who are vaccinated, they tend to have milder cases than those non-vaccinated.