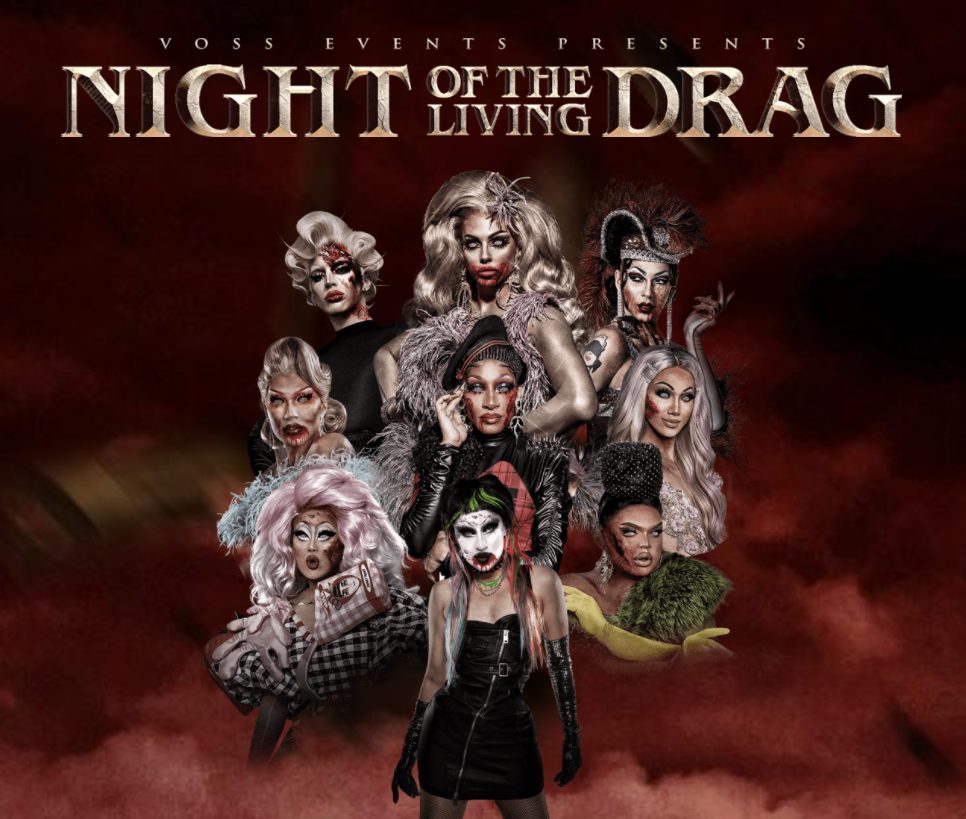 And, the first big Halloween Drag event gets announced for Seattle and it's a big new drag tour from Voss Events.
It's NIGHT OF THE LIVING DRAG to be hosted by Season 7 winner Violet Chachki (who was JUST in Seattle last week on her own national tour) and starring a bunch of RuPaul's Drag Race alumni including Alyssa Edwards, Aquaria, Gottmik, Jaida Essence Hall and Kandy Muse.
Pre-sale starts Wednesday, September 1st and general tix the following day. Register for the Presale at VossEvents.com
It's a big show and it's going to be at the mammoth Paramount Theatre, but this smells like it's gonna sell out. People are starved for silly fun shows…even if it means venturing out in a Covid World.
Proof of vaccinations will be required for entry!
It's a short fast seasonal tour…Seattle is the 4th stop out of 9 North American cities. On the West Coast, they're also doing shows in Los Angeles, San Francisco and Vancouver B.C.
Go here for more skinny and down below:
The 10th Annual "NIGHT OF THE LIVING DRAG"

Presented by Voss Events

Violet Chachki guides unsuspecting guests through the untimely deaths of RuPaul's Drag Race alum before summoning them back from the dead as flesh craving drag zombies.

Starring:
Alyssa Edwards
Aquaria
Jaida Essence Hall
Gottmik
Kandy Muse
Plastique
Rosé
Kim Chi
Tickets at VossEvents.comPreSale 9/1, Public Sale 9/2. Register for the Presale at VossEvents.com
Tags: Drag Shows Seattle, LGBTQ Halloween 2021, Night of the Living Drag, Paramount Theater Seattle, Seattle Gay Halloween 2021, Seattle Halloween 2021, STG, Violet Chachki, Voss Events, Voss Events Seattle