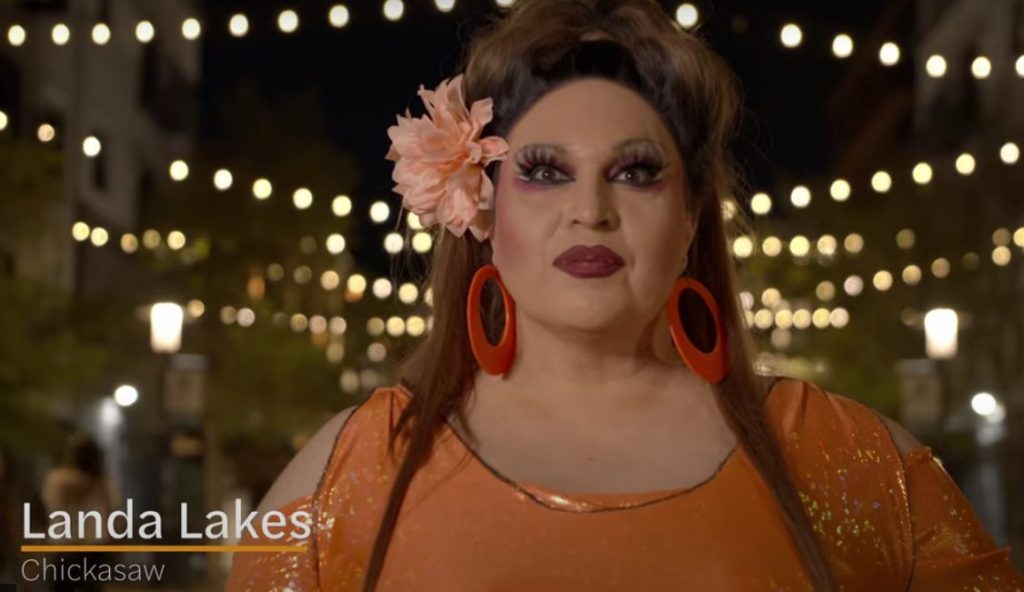 Here's a terrific online event to check out…it's Indigenous Voices: Banishing HIV Stigma through Storytelling a program produced by Seattle's Urban Indian Health Institute, a division of the Seattle Indian Health Board, and the Bill & Melinda Gates Foundation Discovery Center. It's happening this Thursday, November 4th online from Noon to 1pm.
Go here to register (it's free): https://bit.ly/3pdNS1R And, more info via the invite:
Join the Discovery Center and Urban Indian Health Institute for an hour of virtual drag performance, storytelling, and discussions that amplify voices on Indigenous sexual health.Learn from artivist (artist + activist) Bill Hall (Tlingit) as he shares his story about lived experiences with HIV with photos captured for the Discovery Center's online exhibition, Through Positive Eyes.

Indigenous drag queens Eartha Quake (Navajo) and Landa Lakes (Chickasaw) will present Urban Indian Health Institute's new short film, "Indigenizing Safe Sex with Glitz, Glam, and Honest Aunties," before joining Bill for an empowering conversation on gender, stigma, and the intersections of identity and wellness.

Abigail Echo-Hawk (Pawnee), Director of Urban Indian Health Institute and Executive Vice President of Seattle Indian Health Board, will moderate.You won't want to miss this virtual celebration of community care and ways to take action. Check out Urban Indian Health Institute's culturally attuned HIV resources here: uihi.org/projects/urban-indian-hiv-and-aids.
We've attached the video which features Eartha Quake and Landa Lakes along with Mellonie Moore (Navajo), Buffalo Barbie (Navajo), and Sage Chanell (Shawnee, Ponca, Otoe, & Lakota Sioux). It's a humorous video but it's packed with important information for younger LGBTQ Native people who might be hesitant about seeking out information on their own.
Tags: Bill & Melinda Gates Foundation Discovery Center, Indigenizing Safe Sex with Glitz Glam and Honest Aunties, LGBTQ Indigenous People, LGBTQ Native American, LGBTQ Seattle Native, Native Drag Queens, Seattle Urban Indian Health Institute, Urban Indian HIV and AIDS, Urban Indian Seattle