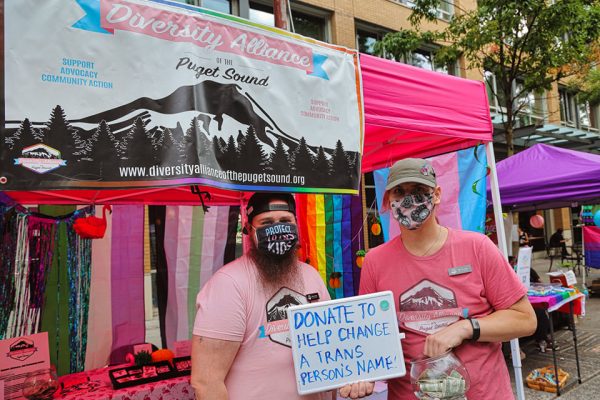 Spreading the love around, Seattle Out & Proud, aka Seattle Pride, has announced they are granting $10k to worth local charitable groups. Diversity Alliance of the Puget Sound will receive $4k and The Outwords Archive (OUTWORDS) will receive $6k.
Via press release:
Seattle Pride works to create unity, honor diversity, and achieve equal human rights throughout our region and world, and is hoping its latest round of community grants – totaling $10,000, will be one step closer to achieving its mission in support of the LGBTQIA+ community. 
Twice each year Seattle Pride awards grants to charitable organizations which support the local LGBTQIA+ community, with $196,253 donated since 2017. This fall's community grant recipients include:
Diversity Alliance of the Puget Sound($4,000) – The ability to change one's name is a right, not a privilege. Trans and gender diverse folks face obstacles while transitioning, including the ability to pay for their name change and this program will help pay for all expenses related to recipients' name change.
"Changing your name as a trans and/or gender diverse individual is one of the most vital steps in our transition, for those of us who do so. To be able to see our name in print, to be able to be acknowledged as our true selves by others, is something words cannot convey. What this grant gives is hope, a moment to breathe, it takes away an obstacle that never should have been there. Seattle Pride has helped us continue to serve our community in a time that harm reduction is paramount. We are beyond thankful."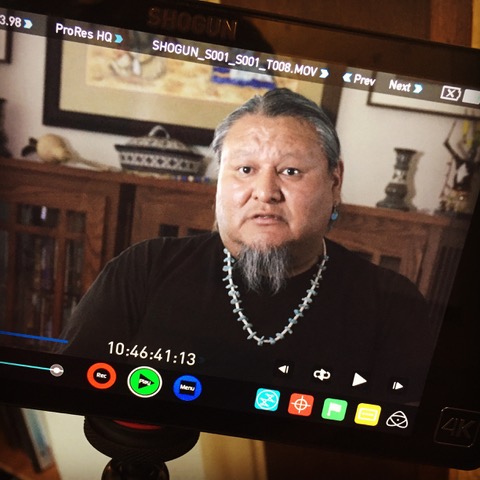 Oliver Webb, Board Chair Diversity Alliance of the Puget Sound
The Outwords Archive (OUTWORDS) ($6,000) – This program words to record, preserve, and share the stories of LGBTQIA+ elders across the United States, and this grant will enable them to seek out and record the stories of Indigenous LGBTQIA+ and two-spirit elders in Washington state.
"The Outwords Archive (OUTWORDS) is deeply grateful to Seattle Pride for its generous donation to support the recording, preservation, and sharing of interviews with three Indigenous LGBTQ+ / two-spirit individuals residing within Washington State. These interviews will further OUTWORDS' mission of creating a permanent, deeply inclusive record of the extraordinary individuals who helped create the 2SLGBTQIA+ community from the ground up, to build community and catalyze social change. Once recorded, the interviews underwritten by Seattle Pride will be permanently displayed on the OUTWORDS digital archive at theoutwordsrchive.org, and shared widely via social media and public programs."
Mason Funk, Executive Director of OUTWORDS
"I'm so proud Seattle Pride is able to support LGBTQIA+ nonprofit organizations which are working to increase our visibility and remove barriers for our community," added Marx. "We're all in this together – and this work wouldn't be possible without our extended family of Seattle Pride supporters, funders, and community partners."
For a complete list of Seattle Pride grants by year, visit SeattlePride.org.
About Seattle Pride/Seattle Out & Proud Foundation
Seattle Out & Proud/Seattle Pride is a 501c(4) not-for-profit organization which produces the Seattle Pride Parade, Seattle Pride in the Park and other pride-related events and promotions, as well as, year-round statewide advocacy in support of diversity, inclusivity and equal human rights for all.
The Seattle Out & Proud Foundation is Seattle Pride's 501c(3) non-profit foundation which provides grants and sponsorship support to community-based LGBTQIA+ organizations statewide, educates members of the public about the LGBTQIA+ community and the rights of its members, to eliminate discrimination against and further the civil rights of members of the LGBTQIA+ community, and to connect, inspire and strengthen the LGBTQIA+ community by promoting the arts and supporting leadership development.
(Visited 1 times, 1 visits today)