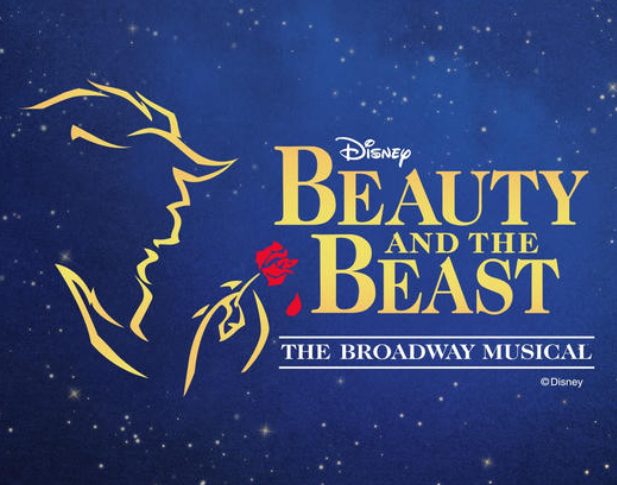 It's been a long couple of years for live theaters during the Covid Pandemic with all theaters shuttered for the most part. In recent weeks, smaller theater companies have started producing live, in-person performances, with mandates in place for audiences to be vaccinated and masked.
But, it's a bit harder and more complicated for the big, fully professional companies to get back on their feet. It's like the difference between getting up and throwing on an outfit to run to the store versus planning what you're going to wear to your wedding. And, Seattle's 5th Avenue Theatre puts on some of the biggest, fanciest, most expensive "weddings" in town so it takes a lot planning, time and money to them ready for a new trip down the aisle.
Happily, they're ready to take that plunge with their first live, in-person production in nearly two years, as they announce the cast and crew for their new totally local production of Disney's Beauty and the Beast scheduled to open January 12th to February 6, 2022 at their flagship home on 5th Avenue in downtown Seattle. Local director Jay Woods makes her 5th Avenue Theatre debut helming this mammouth production with veterans Kathryn Van Meter and R.J. Tancioco on hand to, respectively, choreograph and provide music direction.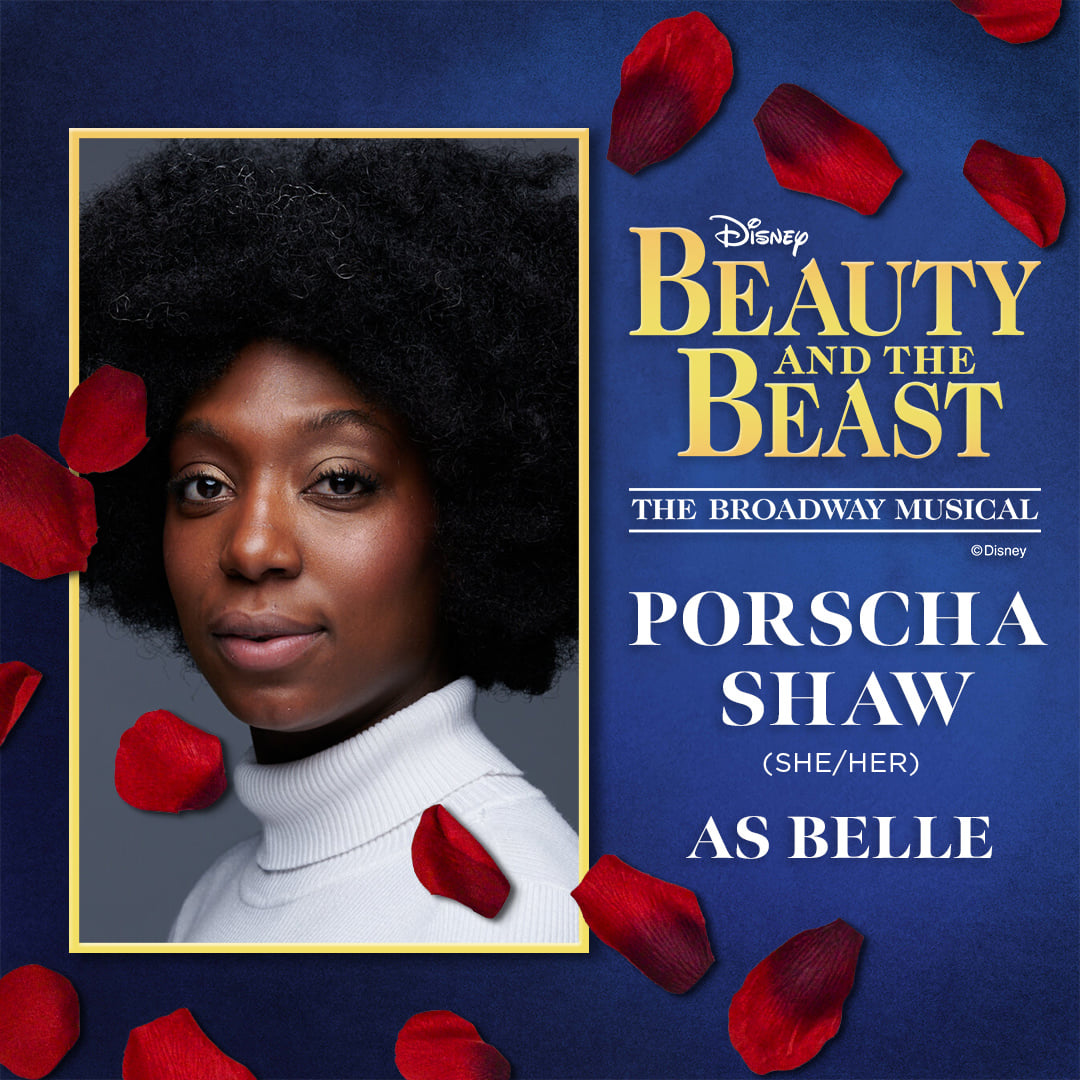 And, headlining as the title characters: local actors Porscha Shaw as Belle and Riley Brack as the Beast. Joining them will be: Lisa J. Estridge (The 5th: Mamma Mia!, Into the Woods) who returns to The 5th as Mrs. Potts, Anne Allgood (The 5th: Candide, The Sound of Music) as Madame de la Grande Bouche, Nicholas Japaul Bernard (The 5th: Rock of Ages, Annie) as Lumière, Arika Matoba (The 5th/ACT: Urinetown; Village Theatre: Spelling Bee) as Chip, Reginald André Jackson (ACT: The Crucible; Seattle Rep: Two Trains Running) as Maurice, Be Russell (Showtunes!: Legally Blonde; Village Theatre: She Loves Me) as Babette, John David Scott (Village Theatre: Guys and Dolls, Seattle Shakespeare Company: A Midsummer Night's Dream) as LeFou, Jason Weitkamp (Disney: Finding Nemo – The Musical) as Cogsworth, and Jaysen Wright (Kennedy Center: Acoustic Rooster; Olney: The Royale) as Gaston.
Via press release:
Disney's Beauty and the Beast plays January 12 – February 6, 2020 at The 5th Avenue Theatre (1308 5th Avenue in Downtown Seattle). Season subscriptions are available now and single tickets go on sale Tuesday, November 9, 2021 and can be purchased over the phone at 206-625-1900 or online at www.5thavenue.org<http://www.5thavenue.org>.
This season, we invite you to "be our guest" at one of the most enchanting musicals of all time: Disney's Beauty and the Beast! This is a tale as old as time: a brilliant young woman in search of something more than her small town has to offer and a Beast—who is really a young prince trapped under the spell of an enchantress. If the Beast can learn to love and be loved, the curse will end. But time is running out. If the Beast does not learn his lesson soon, he and his household will be doomed for all eternity. Return to the magic of live theater at The 5th with unforgettable performances, spectacular costumes, and dazzling sets. Disney's Beauty and the Beast is a joyful opportunity to bring your family together for musical theater at its best.
About the Cast

Porscha Shaw (she/her) makes her debut at The 5th as Belle. Shaw is a disabled actor who is a graduate of the Professional Actor Training Program at the University of Washington. She is a native of Texas and a graduate of Santa Fe University of Art and Design where she majored in Drama under the training of Jon Jory. Her Seattle credits include Shout Sister Shout, Nina Simone: Four Women, Richard III, The Last World Octopus Wrestling Champion, and Marisol.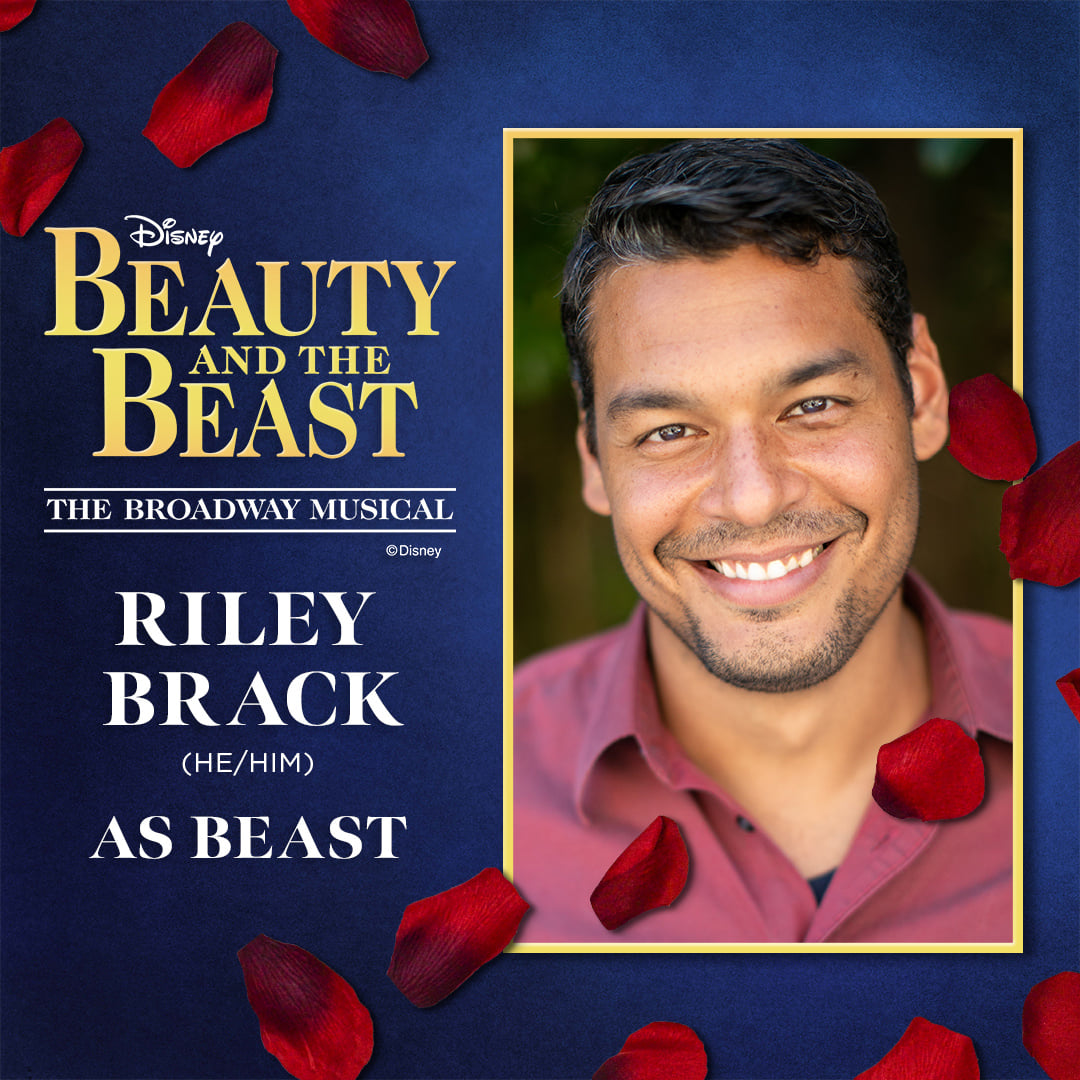 Riley Brack (he/him) makes his debut at The 5th Avenue Theatre as Beast. A Boston Conservatory at Berklee grad, Riley synthesizes training in music, mindfulness, and mental health to offer self-compassionate voice lessons, youth mentorship sessions, and stress-management workshops.
Anne Allgood returns to The 5th Avenue Theatre stage as Madame de la Grande Bouche. She has appeared in many shows at The 5th Avenue Theatre, notably Candide, The Sound of Music, Oklahoma!, and Memphis. Broadway: Beauty and the Beast, Carousel, The Sound of Music, The Most Happy Fella, Imaginary Friends. ACT Theatre Core Company member. Numerous productions including Mary Stuart, Vincent in Brixton, Miss Witherspoon, The Crucible, The Price, The Women, Mr. Burns…, Old Times. Seattle Rep, SCT, Village Theatre. Upcoming: Sweat at ACT.
Nicholas Japaul Bernard (he/him) returns to The 5th Avenue Theatre as Lumière. Black, queer, and disabled, Bernard hopes to make space for others like him within theater en masse. The 5th: Rock of Ages (Ensemble) and Annie (Ensemble). Regional: Hedwig and the Angry Inch (Hedwig).
Lisa J. Estridge returns to The 5th as Mrs. Potts. A UW PATP Graduate, Estridge is overjoyed, thrilled, and truly honored to return to The 5th, especially after COVID-19 shut down the production of Sister Act where she was set to play her dream role as Deloris Van Cartier. She was last seen as Tanya in Mamma Mia! Other credits at The 5th include Into The Woods, Company, Buddy, Singin' In The Rain, Smokey Joe's Café, Rocky Horror, Hair, and The Most Happy Fella.
Arika Matoba (she/her) joins the cast as Chip. Matoba is a Gregory Award winner for her role as Little Sally in Urinetown (The 5th/ACT). When not in the castle, she flies around town as Delta Dental's Tooth Fairy. Her latest on-camera projects include Amazon commercials and the independent film, Cat. Arika loves to care for her plants, alter clothing, and play Stardew Valley. Represented by The Actors Group.
Reginald André Jackson (he/him) makes his debut at The 5th as Maurice. Jackson is a Seattle actor/playwright. This is his first post-COVID, in-person performance. He can be seen this May in ACT's production of Sweat. Jackson has written for The 5th—his adaptation of Free Boy was part of its Adventure Musical Theatre program.
Be Russell joins the cast as Babette. Russell is a local artist, born-and-raised Seattleite. She received her BA in theatre from Pepperdine University and won the 2018 Broadway World Award for Best Featured Performance in a Musical for the role of Paulette in Legally Blonde (Showtunes!). Past credits: She Loves Me (Village Theatre), The Homefront (Village Theatre Beta Series), and Crowns (Taproot Theatre).
John David Scott (he/him) joins the cast as LeFou. During quarantine, Scott kept busy teaching tap and jazz online. He was tap choreographer for Brave Hearts for Broadway's virtual event featuring performances from frontline and essential workers helping support the Actors Fund. He has been previously seen at Village Theatre, Seattle Rep, and Seattle Shakespeare Company.
Jason Weitkamp (he/him) makes his debut at The 5th Avenue Theatre as Cogsworth. Before moving to Seattle, he performed in Irving Berlin's I Love a Piano, aboard Holland America and Disney Cruise Lines, and as Crush in Finding Nemo – The Musical at Disney's Animal Kingdom.
Jaysen Wright (he/him) makes his debut at The 5th Avenue Theatre as Gaston. From Washington, D.C., his recent credits include Acoustic Rooster (Kennedy Center); The Royale (Olney and 1st Stage); Jubilee and Smart People (Arena Stage); The Importance of Being Earnest (Everyman); Actually and Sons of the Prophet (Theater J); Macbeth (Folger); The Wiz and A Christmas Carol (Ford's); I Hate it Here, WIG OUT!, Choir Boy, and The Rocky Horror Picture Show (Studio); and Take Me Out (1st Stage). He received an MFA from Indiana University.
The ensemble features Kate Ella Cook, Rebecca Cort, Alyza DelPan-Monley, Joel Domenico, Candice Song Donehoo, Jose J Gonzales, Richard Gray, Nehemiah Hooks, Eric Polani Jensen, Danny Kam, Mallory King, Shanelle Leonard, Cheryse McLeod Lewis, UJ Mangune, Trina M. Mills, Antonio D. Mitchell, Charles L. Simmons, and Shelby Willis. Additional casting includes understudy Jonelle Margallo, and swings Cy Paolantonio and Jimmy Shields.
About the Creative Team

Jay Woods (Director) (she/her) is a director, educator, performer, and arts administrator transplanted in Seattle from New York. She currently serves as the Co-Artistic Director of Sound Theatre. Jay has worked across the U.S. and internationally for Seattle Rep, Seattle Public Theatre, Intiman Theatre, Earthseed, ArtsWest, Village Theatre, ACT Theatre, Scottish Youth Theatre, Youth Arts Scotland, Seattle University, Duke, Carnegie Mellon, and Yale, among others. As a response to the 2020 pandemic and racial uprising, Jay founded the Seattle Theatre Leadership Collective and serves as its lead facilitator. Some directing credits include the world premiere of Reparations by Darren Canady (Sound Theatre), Citizen: An American Lyric (Sound Theatre), the U.S. premiere of B (Washington Ensemble Theatre), and Skeleton Crew (ArtsWest). Miss Jay holds an M.A. in Directing from Edinburgh Napier University, a B.A. in Theatre from SUNY Brockport, and studied film in Thailand at Mahidol University. Currently in process: writing the stage and screen adaptations of Natasha Marin's Black Imagination.
Kathryn Van Meter (Choreographer) (she/her) is an award-winning, multi-disciplinary theatre and film artist, whose career encompasses work as a director, choreographer, actor, and educator. She previously choreographed The Buddy Holly Story and Wizard of Oz for The 5th and is honored to be returning for this groundbreaking production. Her theatrical work has been seen throughout the PNW including Seattle Rep, ACT, Seattle Opera, Village Theatre, SCT, and Seattle Men's Chorus. Ms. Van Meter was the choreographer for 13 Reasons Why, an upcoming feature film for Disney+, and is the Intimacy Coordinator for an upcoming Netflix series. She worked with the US Dept. of Labor to develop the national definition for the occupation of Choreographer and is a five-time nominee and two-time Gregory Award winner for Outstanding Choreography. She is a proud member of SDC, AEA, and AGMA.
R.J. Tancioco (Music Director) (he/him) Select musical direction credits include: Urinetown, Mamma Mia!, Grease, Jasper in Deadland, Little Shop of Horrors, RENT (The 5th); The Noteworthy Life of Howard Barnes, Hairspray, Newsies, Dreamgirls, Les Misérables (Village Theatre); As You Like It, The Odyssey, Here Lies Love (Seattle Rep); Head Over Heels, Violet (ArtsWest); The Spitfire Grill (Showtunes!); Bright Star (Taproot Theatre); Spring Awakening (Balagan). Music Supervisor: Lizard Boy (Seattle Rep). A 2010 Gregory Award and 2011/2014 Gypsy Rose Lee award recipient, Tancioco is a vocal coach, arranger, and composer who enjoys educating youth and cultivating new musicals.
The creative team features designs by Lex Marcos (Scenic Coordinator), Danielle Nieves (Costume Coordinator), Connie Yun (Lighting Designer), Haley Parcher (Sound Designer), and Cherelle Guyton (Hair/Wig and Makeup Designer).
Additional staff includes Shermona Mitchell (Associate Director), Trina M. Mills (Associate Choreographer), Beth G. Tankersley (Associate Music Director). Valerie Curtis-Newton (Director Advisor), Andrea Zee (Additional Casting), K.D. Schill (Assistant Costume Designer), Kenrick Fischer (Assistant Lighting Designer), Brent Warwick (Assistant Sound Designer), Dedra D. Woods (Casting Director), Dimitri Woods (Dialect Coach), Stina Lotti (Production Stage Manager), and Erin B. Zatloka and Rachael Dorman (Assistant Stage Managers).
(Visited 5 times, 1 visits today)