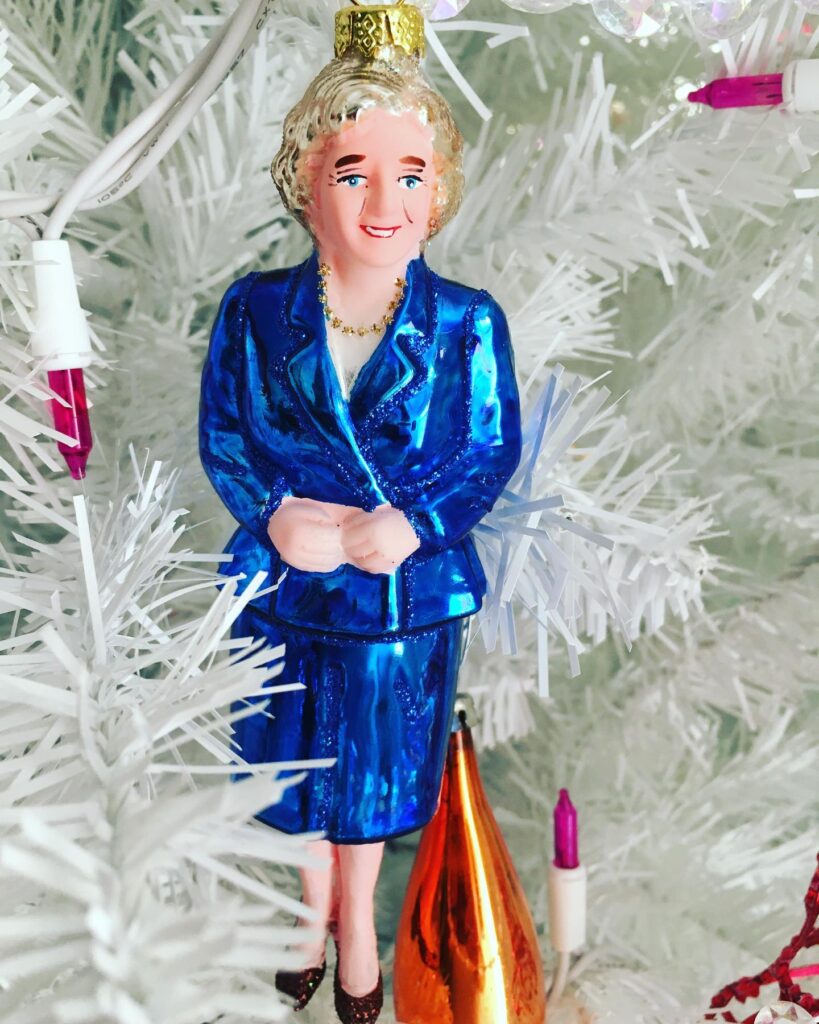 I'm guessing this not particularly flattering ornament that hangs on my Christmas tree might have contributed to iconic actress Betty White's "bridge crossing" today at the age of 99 just a few weeks before her 100th birthday…what were they thinking?! Rose was never FAT!!!
Meanwhile, let's not be too sad…the world was lucky enough to have this Great Lady in it for over 100 years (life begins at conception remember!) and let's just celebrate the wonderful life she had and the years of joy she brought to us for so many decades. Not only in our favorite TV show, The Golden Girls, but as the divinely bitchy Sue Ann Nivens on The Mary Tyler Moore Show…Betty was also the final, regular cast member of THAT show to pass away as well. Not to mention all the other great roles she had in television, films, on stage and in our hearts.
A toast to the Divine Ms White!
Salud!
Tags: Betty White, Betty White Dies, Betty White Gay Icon, We Love Betty White