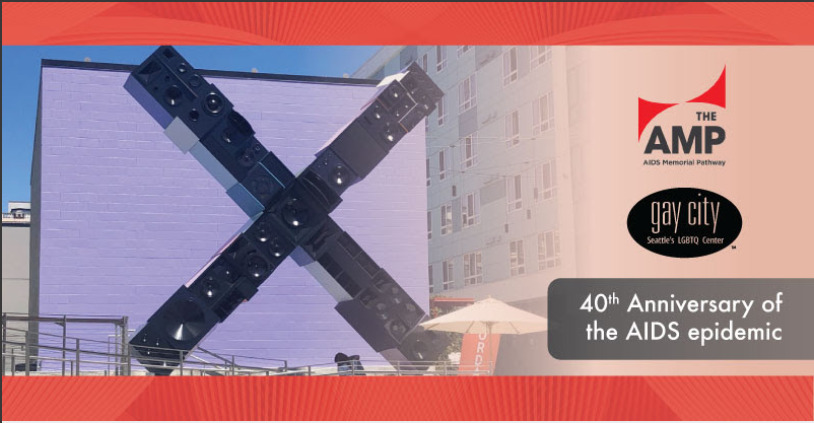 It's December 1st so it's World AIDS Day, a time to remember and reflect on those we've lost to HIV/AIDS and those who still deal with it on a daily basis AND a time to honor the fight to find a cure for HIV/AIDS in our lifetime.
In Seattle, the day will be honored with a ceremony at our brand new memorial, the SEATTLE AIDS MEMORIAL PATHWAY which is centered around the Capitol Hill Light Rail Station and Cal Anderson Park with multiple installations as part of the pathway project.
The focal point for the memorial seems to be the "Big Speaker X" that dominates the courtyard at the Light Rail Station Plaza just off of Denny Way/Barbara Bailey Way. That piece, called "andimgonnamisseverybody" is by Christopher Paul Jordan has become a popular meeting place for community events.
More info:
andimgonnamisseverybody
Central Plaza
This 20′ x 20′ sculpture, created by Christopher Paul Jordan,
is sited in the North end of the public plaza. The piece is a
portal into the spaces of radical gathering, hospitality, celebration,
and care that have arisen throughout the history of AIDS.
In remembrance of the 40th anniversary of the first reported cases of the AIDS epidemic, Gay City, The AMP, and community organizers will host a World AIDS Day commemoration.We will remember those impacted by HIV/AIDS and address the importance of lifting up research and prevention efforts.The hybrid event will be in-person and online.

SCHEDULE
4:00 p.m. – Program
4:30 p.m. – Vigil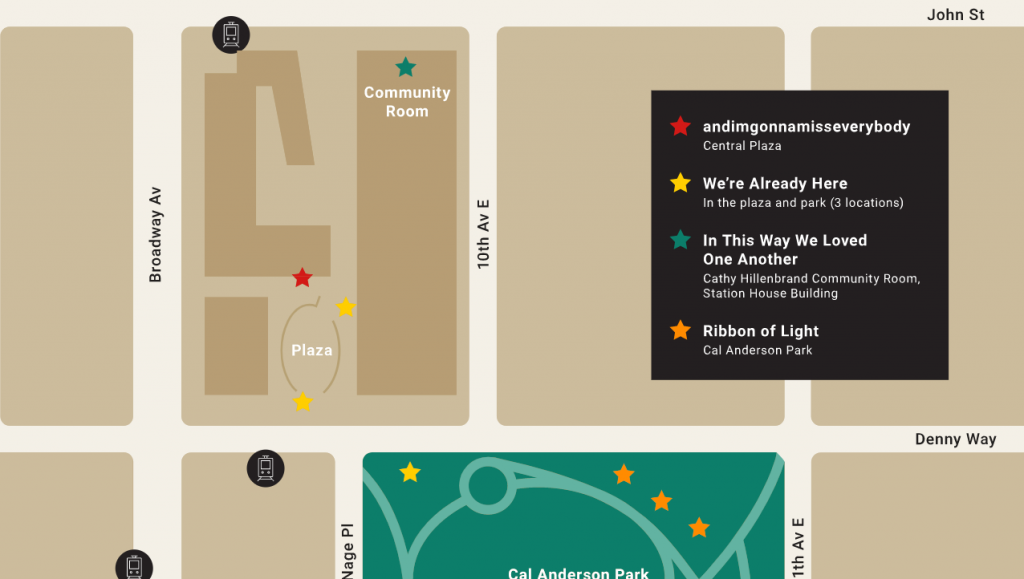 (Visited 1 times, 1 visits today)