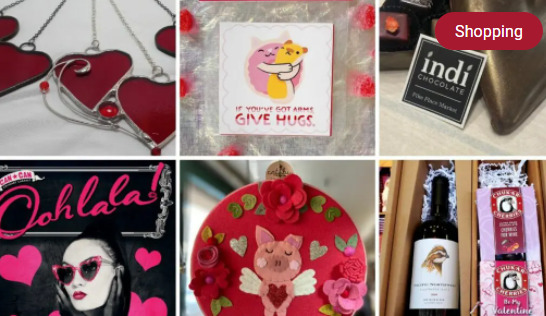 It's tough trying to figure out what to give your loved ones for V-D Weekend…flowers? Candy? Cotlets? A box of Covid test kits? Crotchless garments? Garments with Extra Crotch Support? A stranger and their crotch grinding away on your loved one's lap (aka THEIR crotch)?
That's a lot to ponder but if you're tired of thinking that hard, you can always just head to Pike Place Market in beautiful downtown Seattle, Washington! It's chock full of wee little shops and food stalls offering up all sorts of nifty gifties. And, since we're still in winter mode, there are few annoying tourists around to get in your way as you bustle about shopping for the V-D gift of your dreams! You can even plan ahead and check out their V-D Weekend Shopping Guide HERE!
Or, scroll down for a few special ideas actually FROM the p.r. folks AT the Market: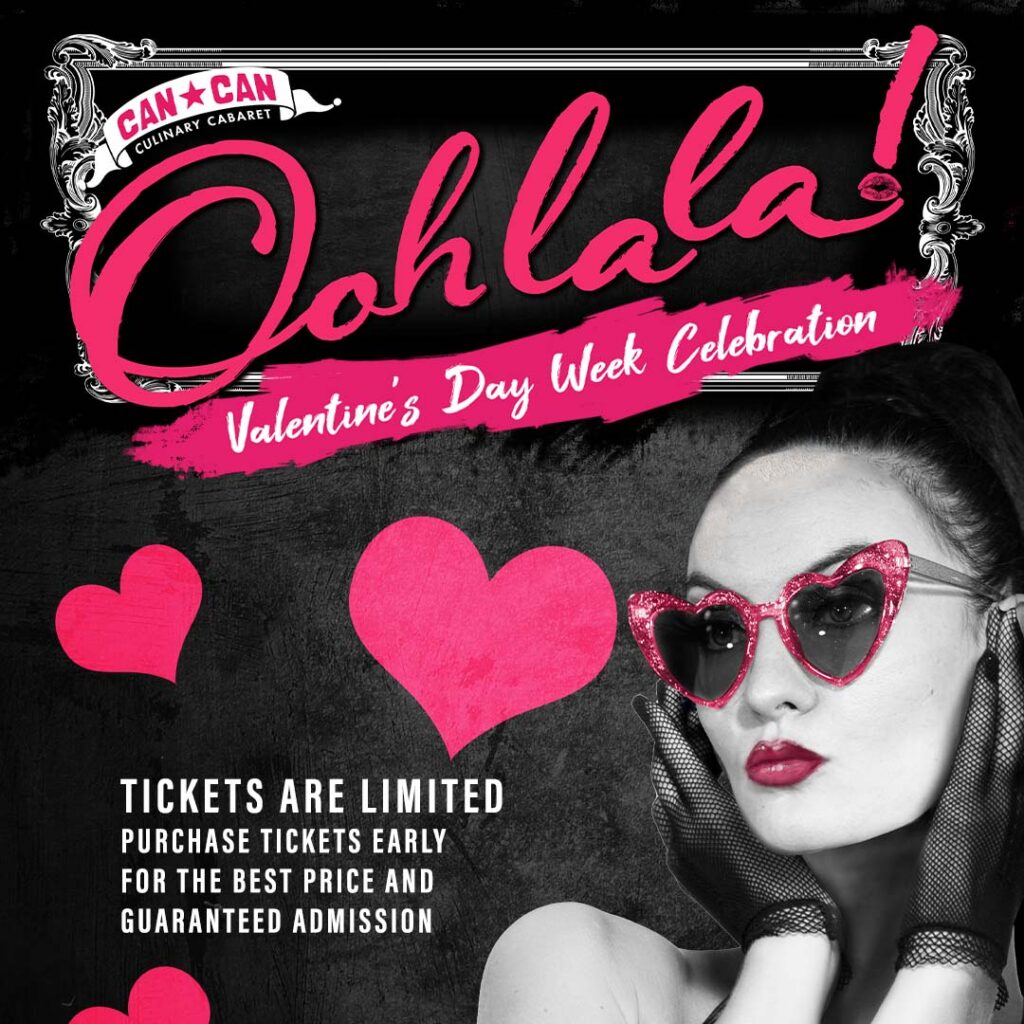 · Atrium Kitchen – Treat the people you love with a special St. Valentine's Day Brunch Meal Kit Box! Available for pick up or shipping. Each kit comes with food from six Market merchants, including Atrium Kitchen, Pike Place Fish, Uli's Famous Sausages, Ellenos Yogurt, Sosio's Produce and Herban Farms. Learn more.
· The Can Can Culinary Cabaret — The Market's famous dinner theatre is now showing their "Ooh La La!" production, a lavish love letter to Paris. Complete with sultry songs and burlesque performances, they'll be running a special Valentine's week celebration and menu from Thursday, Feb. 11 – Monday, Feb. 14. Get your tickets here for an evening to remember!
· Maximilien — Indulge in a specially prepared five-course tasting dinner overlooking one of the best waterfront views in the Market at this authentic French restaurant. Chef Potvin will spread the love over three days on Feb. 12 – 14, with a delectable Valentine's feast that incorporates scallops, lobster, and beef tenderloin dishes prepared alongside love-inspired cocktails and wine pairings. Make your reservations today for one of their four seating times here.
· Rosie Ferne Illustration – In the Market for a cute and quirky Valentine's card? Stop by Rosie's table in the crafts market. Her adult-themed cards and punny prints will put a smile on anyone's face.
When you shop at Pike Place Market this Valentine's Day, you show someone you care and support over 500 small, independently-owned businesses. Shop intentionally and look for the Rachel the Piggy Bank cutouts in front of your favorite merchants. Businesses who feature these cutouts donate to the ongoing recovery of businesses in our Market community.
OR: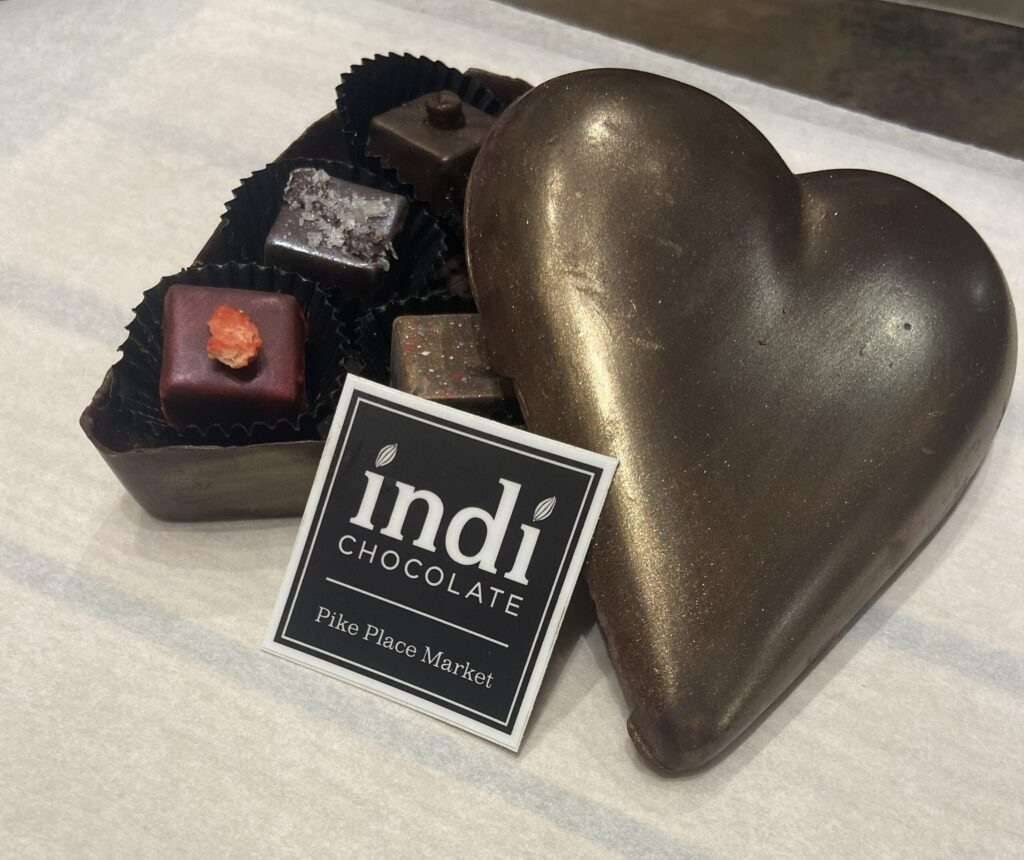 indi chocolate — This artisan chocolate factory and espresso bar crafts Pike Place Market's only bean-to-bar chocolate, which means their sweets, teas, spices, and body care products are incredibly fresh and locally made. Enjoy their heart-shaped chocolate boxes filled with truffles and other goodies, hand-dipped chocolate-covered strawberries, or an assortment of truffles, including their new strawberry truffles! Or for the self-care connoisseur, pick up one of their chocolate rose gift sets that includes a bottle of rose cocoa butter lotion, rose soap, "Love" lip balm, and a batch of rose-infused cacao loose-leaf tea.
Chukar Cherries — Put the cherry on top of a sweet gesture and swing by this iconic storefront in the Main Arcade for one of their delightful gift sets. Cherry Love heart boxes are available and filled with an assortment of their signature chocolate-covered cherries, as well as paired wine and chocolate boxed sets. Share your love for local with the best of Columbia Valley's makers, crafted especially for Chukar in a neighboring vineyard just over the mountains in eastern Washington. View more of their featured Valentine's gifts here.
The Confectional — Find the perfect dessert at this artisanal cheesecake establishment! They're offering limited-edition, couple's cheesecake hearts, layered red velvet stacks, and mocha raspberry or strawberry white chocolate mini cheesecakes with heartfelt messages. Each is specially handmade with their signature buttery crust and sweetened sour cream topping with a touch of real vanilla. Pick and choose the perfect snack-sized sweet bites!
Sweetie's Candy – For classic candy lovers! Gift the treat of gummies, lollipops, chocolates, and more while filling to your liking from their extensive bulk section. Find them just down the ramp from City Fish Co. in the DownUnder and hunt for your favorite sweet finds.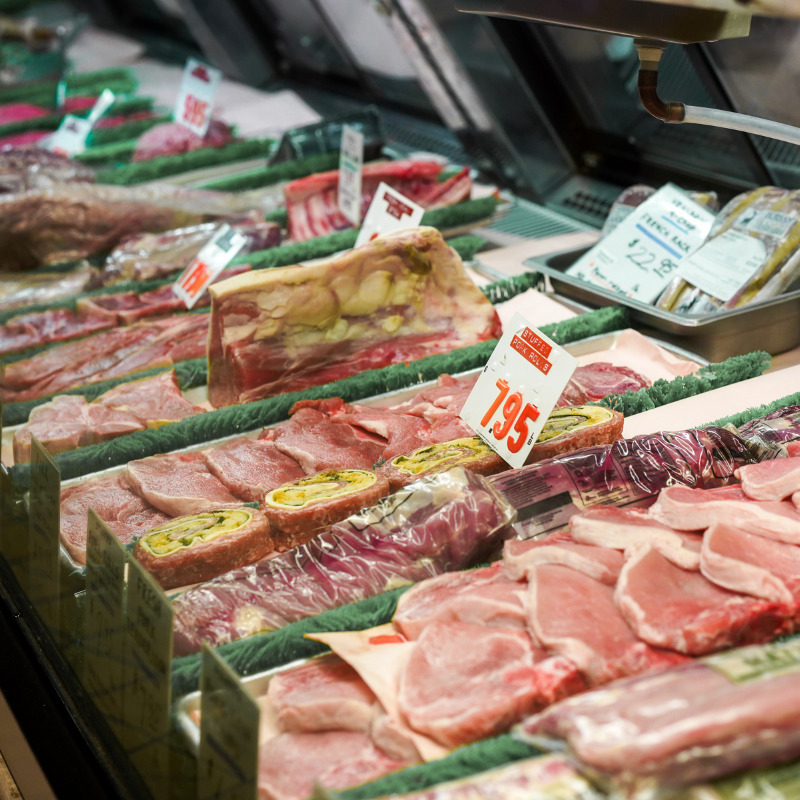 OR:
Don & Joe's Meats — Stop by the Market's legacy butcher and pick up seasoned, dry-aged and bone-in New York steaks for $16/pound. These mouth-watering cuts are easy to prepare and will leave your Valentine satisfied. If you're new to cooking, just ask Don himself for guidance!
Truffle Queen — Pick up a meal kit from Truffle Queen and surprise your Valentine with something delicious. Choose from 1 or 3 kits: Truffley Butternut Risotto, Petrale Sole, or Steak Pinwheels.
Silver + Salt — Elegance comes in all forms at Silver + Salt. Owner Christine Heidel handcrafts all of her modern, minimal jewelry right here at the Market. Her studio and showroom are located on the second floor of the Sanitary Market. Christine uses recycled, conflict-free and ethically sourced sterling silver, gold and semi-precious stones. For a custom piece, just ask!
Seattle Raindrop Jewelry — If you want unique and one-of-a-kind art, find eco-friendly and delicately forged bangles, hoops and more perfect for the minimalist jewelry wearer. The hammered metal pieces are a timeless classic to accessorize any of your dear ones.
Hands of the World — Signified by the iconic paper lantern lights decorating its storefront, this bright shop in the DownUnder will invite you in with its multitude of colors and textures. They specialize in handmade folk art, jewelry and accessories from around the world. Be sure to explore their bee and honeycomb earrings from New Guinea, and signature evil eye pendants from Turkey.
Tisbury Art Glass — Showcasing luminescent flowers and glowing heart pendants, a special gift is waiting for you at this flame-worked glass artist's table in the crafts market. Find the perfect accessory here!
(Visited 1 times, 1 visits today)