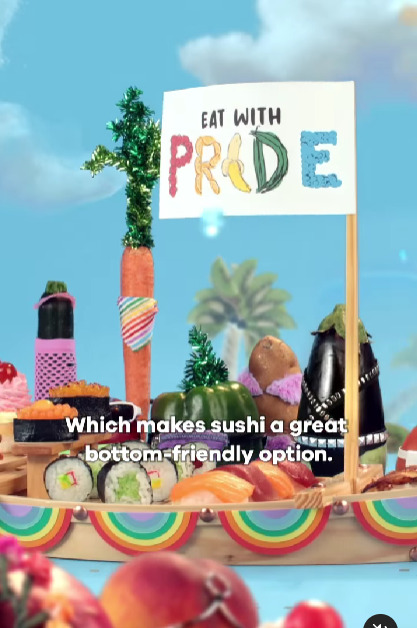 How considerate of food delivery service Postmates to offer up food delivery options for gay bottoms during Pride Month!
But, it's only for bottoms in Los Angeles and New York City. Which sadly means that bottoms in every other location will have to suffer with loneliness and depression due to lack of anal hygiene options and food choices in their dull little locations unworthy of bottom friendly food delivery.
We keed, we keed….the video itself is adorable with fun narration from gay comedian Rob Anderson. We especially love the piggy little bottom rolling around in the baked beans and the bitch cupcake queens calling out lactose. But some aspects of the video were strange like their ultimate recommendations for safe foods to be eaten by bottoms…
Sushi.
Really? I mean, sushi is delicious but who hasn't suffered the joys of "sushi farts" after eating it? Or, rather, inflicting the stench of sushi farts on loved ones, roommates, pets, folks walking down your street and passengers on jets flying hundreds of miles overhead.
Here's what Postmates has to say about their clever marketing gimmick:
If you're not keen on super restrictive dieting, you can always just CLEAN your butt…check out our hyper popular post about butt cleaning: https://seattlegayscene.com/2019/07/useful-tips-how-to-clean-your-po-po-aka-butt-cleaning-101/
It's one of our most popular posts ever!
We like to think we're teaching the young gay bottoms of the world how to clean their po po!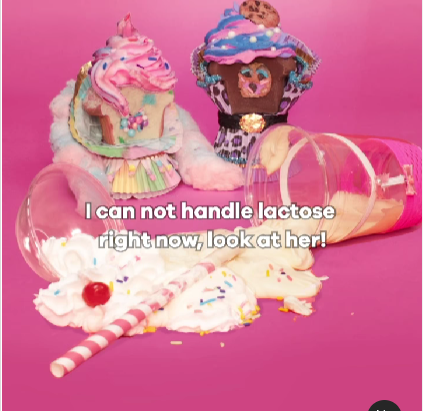 Tags: Bottom Friendly Food, Bottom Friendly Menu, bottoming, Butt Cleaning, Eat With Pride, Healthy Eating For Bottoms, How To Clean Your Butt, Postmates